India and Pakistan have to play in the Test Championship: Waqar Younis
He also said that the teams could battle it out in Australia or England.
Updated - Oct 15, 2017 9:37 pm
701 Views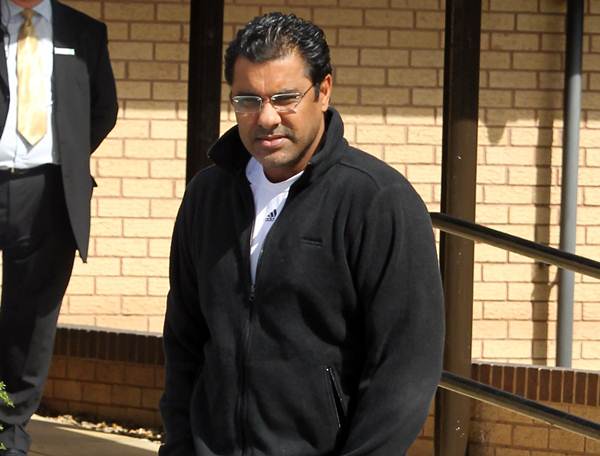 The former Pakistan cricketer Waqar Younis believes that the arch-rivals India and Pakistan need to play against each other in the ICC Test Championship. Due to the political tension between both the countries, the cricket teams avoid to play bilateral series and face off only during the ICC World events. They last played against each other in 2012 when Pakistan toured the country for ODI and T20I series and won the former.
Earlier this week, soon after their board meeting in Auckland, the International Cricket Council (ICC) announced their plan to launch a nine-team Test league and a 13-team ODI league in order to bring context and meaning to bilateral cricket. However, ICC assured Pakistan Cricket Board (PCB) that they will work out how both teams would fare during the championship. But as of now, it seems unlikely that the bilateral ties between the two would resume any time soon.
Younis praises the idea of Test Championship
Waqar Younis has praised the introduction of Test Championship and hoped that India-Pakistan play against each other in it which will also help to improve the relationship between the countries. "Test Championship is a good idea. They have to probably think hard how to go about it because with Pakistan not playing India, that is not going to the help the whole thing. If these two countries play each other it will not only help the Test Championship but also help the relations between the two countries," he told Gulf News.
"You cannot really call this a Test championship if the top two teams are not playing against each other. How can you consider the others as champions or as No. 1 and No. 2 without these two teams not playing against each other as they are the two top teams. If India want to play Pakistan, they can even play them in England or in Australia. It doesn't matter where you play though the UAE is home for Pakistan," he continued.
The legendary cricketer also suggested ICC to introduce points system in the new format in order to find out the top two teams in the World. "If ICC can bring everyone on board and play each other, people will get interested. There should be a point system where teams can go up and down over two years and then you will know exactly which team is the best," Younis concluded.