India vs Pakistan 4th ODI in ICC Champions Trophy Live Streaming in Canada & Europe on YuppTV
Now people can watch this upcoming match of India locking horns with Pakistan using YuppTV app.
Updated - Jun 3, 2017 10:02 pm
2.1K Views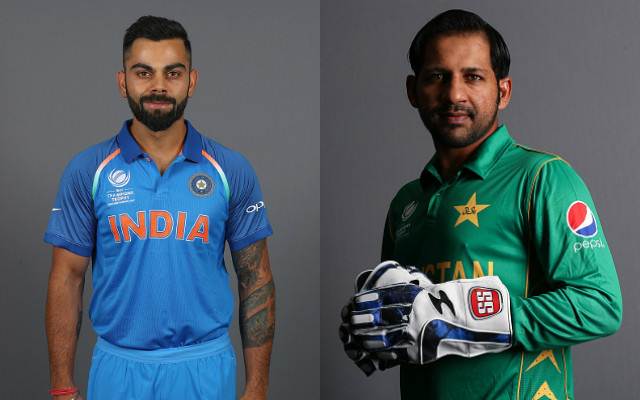 We are about to witness another clash between the titans; India and Pakistan, for the ICC Champions Trophy in Edgbaston on 4th June 2017. The rivalries between India and Pakistan have always made the match more intense even among the cricket fans from different countries. Now would be no different.The rivalry in the cricket match is viewed as an effect of the actual rivalries between these two countries since the year 1950 due to border issues. From then till, every match between has managed to attract large audiences.
The success rate of Pakistan in the ICC Championship is nil. Even against other teams, Pakistan had never been able to win the ICC Championship Trophy. On the other hand, its rival India is the defending champion of the ICC Trophy. This adds oil to their burning ambition of Pakistan to win the Trophy and it also makes the match even more intense.
The star attractors of the match are the captains of these formidable teams; Sarfaraz Ahmed of Pakistan and Virat Kohli of India. They both have a wide audience base across all countries alike. A match between India Vs Pakistan would mean that the audiences would go crazy for every six and four. Even so, it is nothing, compared to the booming sound they make whenever a wicket fall.
The building tension among the cricket fans for the matches between India and Pakistan has always made an impact on the ticket sales. Within minutes of starting the sales, all the tickets would be sold out leaving a few thousand die-hard cricket fans with disappointment. However, they can always go for the next best thing which is watching the live telecast of the match. Over-the-top (OTT) platform YuppTVhas bagged exclusive digital rights for the ICC Champions Trophy 2017 for Canada and non-exclusive digital rights for Continental Europe. With the latest development, YuppTV users in Canada and Continental Europe, excluding Germany, Switzerland and Austria, will be able to catch the tournament live on YuppTV.
Earlier, people would only be able to watch this on TV alone. With an improvement in the mobile platform, nowadays you can watch it on your mobile or any smart devices. Now people can watch this upcoming match of India locking horns with Pakistan using YuppTV app. The fact which makes it perfect is that it is easy to download and provides telecast for free.