India vs Pakistan – No grey in this white and black conundrum
BCCI does not want to play Pakistan, there are voices which want ICC to snap all ties with Pakistan.
Updated - Feb 27, 2019 10:36 pm
833 Views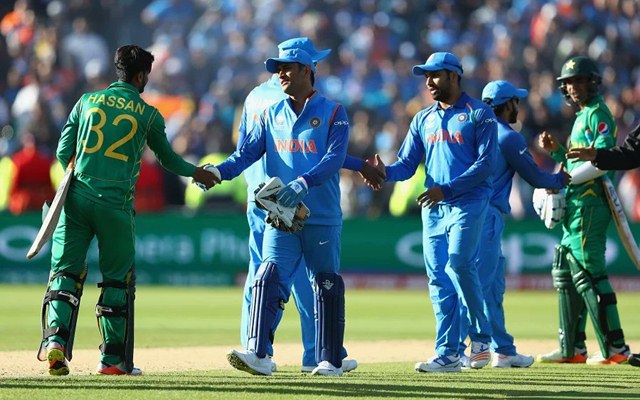 Follow us on Google News
Right, so the ICC meeting is about to take place, BCCI will be charged, PCB will be defiant, the atmosphere is far from ideal, but matters will be discussed. There could be accusations hurled at one another, the tension at the border will not help their cause, but the matter will take precedence.
A lot has changed since the Pulwama terror attack – India hit back with air strikes at the Jaish terror camps. Pakistan denied anything happened, and then they nodded as if they believed everything they said only for them to violate India's air space the next day. They have an Indian pilot on the soil – Geneva conventions should be followed, but will any precedence be followed when the atmosphere is so charged?
The white and black
No situation is in isolation, there are no grey shades, only white and black, ICC has to figure out the grey. GO figure?
BCCI does not want to play Pakistan, there are voices which want ICC to snap all ties with Pakistan, a terror-breeding country. But ICC has to keep larger things in perspective. 40,000 tickets have been sold for the proposed clash in Manchester later this year.
And then Pulwama happened, India was pained and rightly so. How can cricketing ties be played, so BCCI now wants other countries to sever all ties from a 'nation from which terrorism emanates".
And then there is PCB, which has already been stung by the MoU verdict which hampered its case last year. It was asked to pay the BCCI for the legal price and was the case was dismissed. The Pakistan board is ready. "Pakistan's stance is that if India wants to give a walkover, it can't do anything about it. But it will pose a question as to what happens if both countries again qualify to meet each other in the knockout stages," a PCB official said.
Now there is another section which wants India to take on Pakistan, defeat them, and reflect the win with the Pulwama prism. Very idealistic, isn't it? Who cares for ideals when 'war' is strewn around without a care! Cricket is not war, but the two countries are on an edge, so why should cricket be played?
Pakistan, the ISI-backed, Jihadi-coloured Pakistan is the enemy. But what about the other side, the civilian side or the "putative state"? Should India factor them in too? Let's pause and reflect.
Be mad at Pakistan, ask the Indian government about the intelligence failure, ask them about the measures which are being on, but as Sunil Gavaskar said, why give Pakistan a walkover and lose out 2 points. The 'enemy' is winning it, aren't they?
So what, 2 points don't matter, solidarity with the martyred jawans matter more. Yes, no one can and no one will ever be able to even to put their sacrifice into words, but when the tricolour will be waved at Manchester, will not a befitting tribute be paid?
Why mix cricket with politics, this one statement has been forever, but if a state mixes terrorism with the normal state of affairs, cricket becomes an absolute dwarf.
What is this spirit, is there anything remaining right now? Should India play Pakistan? The bigger question is, will Pakistan honour the Geneva convention? See, it is all related, it is all so isolated!
Disclaimer: The views and opinions expressed in this article are the personal views and opinions of the author. The facts and opinions appearing in the article do not necessarily reflect the views of Cricket Tracker and CT does not assume any implied responsibility or liability for the same.
Follow us on Telegram