India vs South Africa, 2019: Five things that India recorded for the first time in their Test history
It was a special series win for India as they created a few records for the very first time.
Updated - Oct 24, 2019 9:17 pm
1.5K Views
India had a near-perfect Test series at home against South Africa which they won by 3-0 margin to extend their supremacy in the World Test Championship. They now have 240 points in the WTC which is more than the collective points of the remaining teams. India won the Vizag Test by 203 runs and registered even bigger wins in Pune and Ranchi where they recorded innings victories. The big scores from openers helped India to post big totals while the efforts from their pacers and spinners limited the visitors to low scores.
Five things during the Freedom Trophy which India recorded for the first time in their Test history:
5. A team filled up with 30+ aged players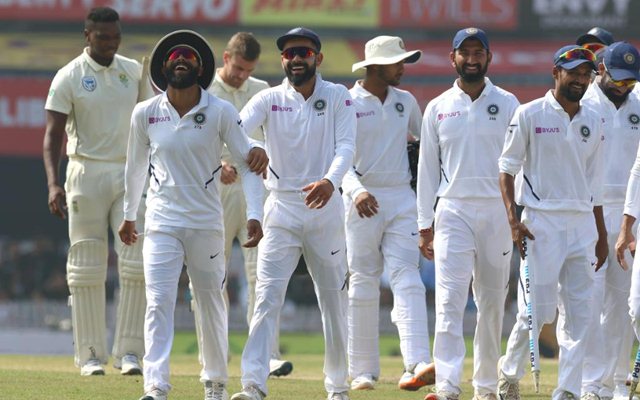 This series probably witnessed India's oldest ever line-up in Test cricket. Prior to this series, the most number of players who are aged 30+ in an Indian Test XI was only seven. The first Test in Vizag witnessed eight of them while the Pune Test bettered it with as many as nine. Hanuma Vihari was the youngest player in the XI that played in Vizag but was replaced by Umesh Yadav, the 31-year-old in the next game. Shahbaz Nadeem made his debut in Ranchi replacing Ishant Sharma but the number of players aged 30+ remained nine.
4. 11 series in a row at home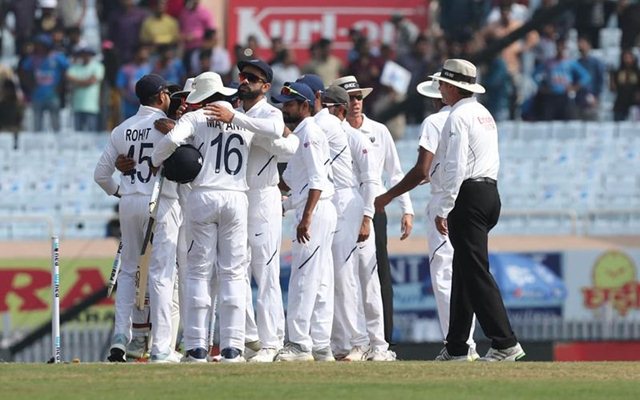 This series win was India's 11th in a succession at home, a streak that began with a 4-0 whitewash against Australia at the start of 2013. In this period, India played as many as 32 Test matches winning in 26 of them and lost only one. Five other games ended in a draw which includes two games affected by rain. Their 11 consecutive home series wins has set a new record for most consecutive Test series wins at home.
In this process, India broke the record held by Australia with 10 consecutive home series victories across two different periods. The first streak came between 1994 and 2001 while the second one between 2004 and 2008. Between 2015 and 2017, India won nine consecutive Test series which is the joint-longest streak for any team. England and Australia won nine Test series in a succession before India.
3. Three double centurions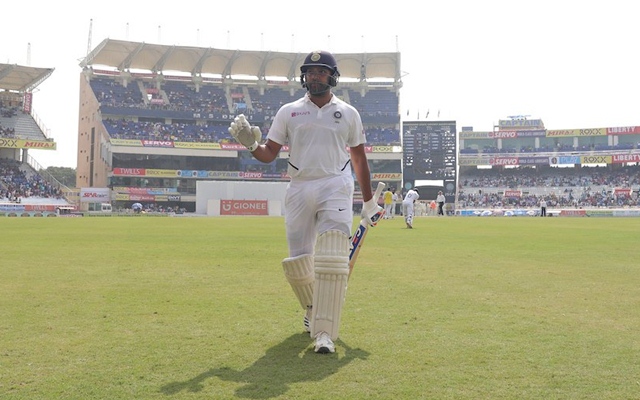 The series began with Mayank Agarwal converting his maiden Test century into a double century in Vizag while the skipper Virat Kohli recorded his highest Test score of 254* in the Pune Test. Rohit Sharma finished the series in style with his maiden double ton in the Test cricket. Thus, India witnessed three different double centurions in a single Test series.
Overall, this is only the 2nd Test series where India had three individual double hundreds. Indian batsmen struck three 200s during the 1955/56 Test series at home against NZ. Vinoo Mankad scored 223 and 231 in Hyderabad and Chennai respectively while Polly Umrigar struck 223 in Brabourne. Interestingly, India became the first team to have a double century in all three Tests of a 3-match series.
2. An average difference of 50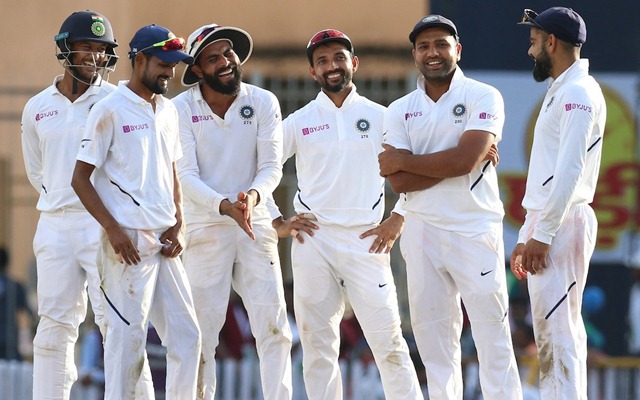 India had a batting average of 74.84 in this series; the highest for them in a Test series of three or more matches. Their previous highest was 64.57 during the 3-match home series against Sri Lanka. During the Freedom Trophy, Indian bowlers had a collective average of 22.85 which is 51.99 less than batting average. This is the first time India had 50+ difference between batting and bowling averages in a multi-match Test series.
Overall, three other countries have achieved this feat prior to India in a Test series of 3+ matches. Australia had an average difference of 93.83 during their 2-0 series win over West Indies in 2015/16 and also 51.77 against New Zealand in 1993/94. South Africa on their 1998/99 tour of New Zealand had a difference of 64.37 while Sri Lanka's difference between batting and bowling averages in 2007 against Bangladesh was 74.08.
1. Not getting bowled out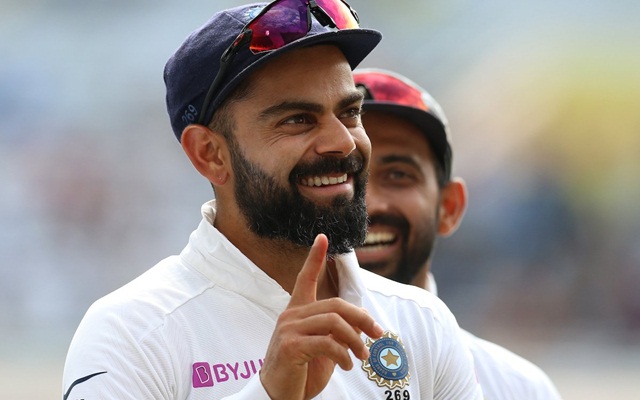 India had a unique instance of not getting bowled out even once throughout the Test series. India batted four times during this Test series and declared innings in all those four occasions. This was the first time India were not bowled out even once in a Test series of three or more matches. This was also the first time that South Africa failed to bowl their opponent out in any 3-match Test series.
Overall, India recorded the 8th instance of a team not getting bowled out even once in a 3-match Test series. Among those eight instances, India is only the 2nd team to end up bowling out their opponents in all the matches alongside declaring all the innings where they batted. Sri Lanka achieved this feat during the 2007 home series against Bangladesh where they took all 60 wickets and declared all three innings