India vs Sri Lanka: Gautam Gambhir wanted Sanju Samson as opener in place of Shikhar Dhawan for first T20I
Samson earned a national call-up following his record-breaking double-century in the Vijay Hazare Trophy back in September.
Updated - Jan 6, 2020 12:00 pm
586 Views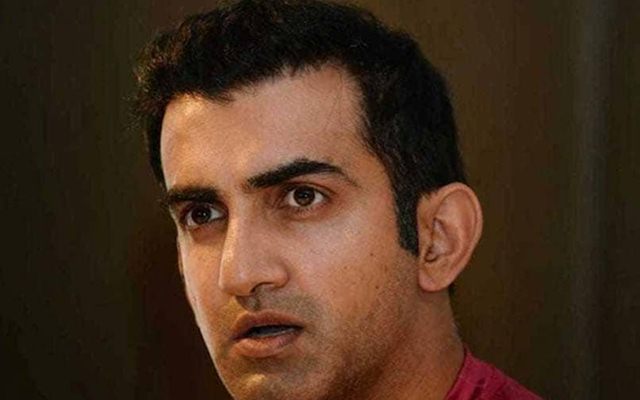 The first T20I between hosts India and Sri Lanka at the Barasapara Stadium in Guwahati turned out to be a damp squib and fans will have to wait till the second game at the Holkar Stadium in Indore for the action to commence in the new decade. And, it was not due to the persistent rain that we were not able to get even a single over in the 20-over-a-side affair, as bizarre as it may sound, it was due to a wet-patch on the pitch; one that the groundsmen tried their best to dry, but couldn't.
One of the cricketers who would be really disappointed with the way things panned out in Guwahati would be Shikhar Dhawan. With KL Rahul making the most of his opportunities against the West Indies and boasting of a superior T20I record than Dhawan, the pressure is mounting on the southpaw to maintain his place in the T20I set-up.
With Rohit Sharma taking a rest from the T20I series against Sri Lanka, it was easy for Team India to slot-in Dhawan and Rahul at the top. However, many former cricketers have raised questions on the selection of Dhawan in the T20 side. Former opener Gautam Gambhir too echoed the same on Sunday. During the chat-show on the host broadcaster Star Sports, Gambhir said that India should have tried Sanju Samson to open the innings in place of Dhawan in Guwahati.
This could well be a make-or-break series for Shikhar Dhawan
Samson earned a national call-up following his record-breaking double-century in the Vijay Hazare Trophy back in September. With Rishabh Pant not making the most of his opportunities, calls galore for the inclusion of Samson in the set-up. But the Kerala swashbuckling batsman has since then proceeded to watch from the sidelines, and the same would have been the case on Sunday, had the game started.
As for Shikhar Dhawan, Virat Kohli, at the pre-series conference admitted that it will be very difficult to choose between Dhawan and KL Rahul, once Rohit Sharma returns to the set-up.
"As far as the series is concerned, it's pretty straightforward. Both of them will start (Dhawan and Rahul). But when Rohit comes back, you know, it's going to be a difficult thing to address because Shikhar has been an experienced player but KL is playing so well. So I think we'll have to decide what's the best combination that we can go with and who are the best eleven to take the field," he added.