India women's team's collective contract amount for 2018-19 season less than Virat Kohli's annual pay
All the men combined earn more than 19 times what the women earn combined.
Updated - Mar 10, 2019 4:32 pm
1.1K Views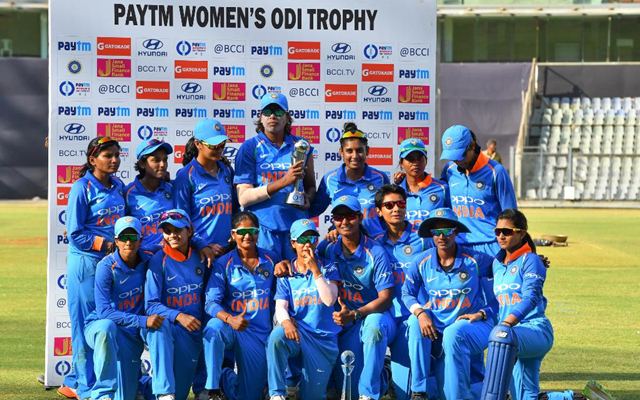 The Board of Cricket Control in India (BCCI) recently announced the annual central contracts for both men and women cricketers for the 2018-19 season. The cricketers have been rewarded handsomely for their contributions and roles they play with the national team. However, there is a massive difference between the pay scales of men and women cricketers.
The 25 men's cricketers who were offered the central contracts were split into four categories. The 'Grade A+' cricketers are paid ₹7 crores per annum. The 'Grade A' players get ₹5 crores per year. The last two categories – 'Grade B' and 'Grade C' pay the players ₹3 crores and ₹1 crore respectively for the defined period.
How huge is the difference?
Overall, all the men's cricketers together earn ₹95 crores per annum as a part of their central contracts. This is a huge amount and is over 19 times higher than what the women cricketer earn in totality. The 20 women cricketers who were awarded the contracts are divided into three categories.
The 'Grade A' that pays ₹50 lakhs has got four players in it. Five players are placed in the 'Grade B' category who earn ₹30 lakhs in the year. The last category, 'Grade C' has got the highest number of players in it. The eleven players in this bracket earn ₹10 lakhs per year.
Even when all their salaries are combined, the women cricketers only earn ₹4.60 crores in a year. A 'Grade A+' cricketer in the men's team alone earns more than what all the women together earn. This humungous difference in the pay resulted in the BCCI receiving a lot of criticism.
Is the pay difference justified?
Gender pay parity is not all about paying the same salaries to men and women. The output should also be considered. The men's team plays a lot more games, attracts higher viewership in the stadiums and on TV as well as the sponsorship value. Unfortunately, that isn't exactly the case with women's cricket.
The women's team is just about gaining some popularity. The players are making name for themselves and also attracting a few sponsorers. Even though the same pay scale isn't possible at this stage, the BCCI will surely look to reduce the difference in the years to come.
[interaction id="5c7f722518d43d4814bc1551″]