Indian players awarded with zero shares in revenue generated by BCCI in IPL
The 16,000 cr deal- a trigger for a change in system
Updated - Sep 14, 2017 5:07 pm
4.7K Views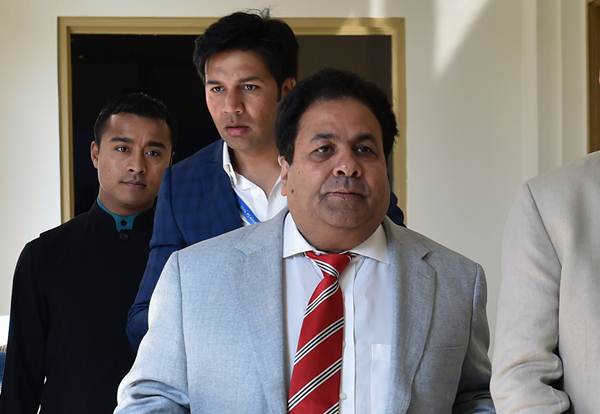 The Board of Control of Cricket in India (BCCI) conceived a hen called Indian Premier League (IPL) in 2008 which continues to lay golden eggs year after year. Recently, cash-rich league fetched them a whopping sum of Rs 16,000 odd crores for its media rights. But one must emphasise how much the Indian Players make out of the event excluding the paycheck from their franchises. The answer is zero.
BCCI amounts a profit of Rs 2000 crores per year from the league whereas the players receive no amount for the sweats they put in to make the event glamorous with their skills. The business construct of the IPL and BCCI's creative revenue sharing formula is responsible for this unequal (and unfair) distribution of wealth.
16,000 cr deal- a trigger for a change in system
One must also take into consideration the fact that none of the players were invited to the party organized by the cricketing Board for its successful lucrative deal with Star. In other words, the officials were having a ball because of the same players who weren't invited to the event.
The headlining numbers made by the likes of Yuvraj Singh for 16 crores and Pawan Negi for 8.5 crores etc are received from their respective franchises but the BCCI do not pay the players a penny in the IPL. BCCI is responsible to contract 25-30 players centrally on basis of grade scale, apart from the match fees. According to Hindustan Times, these payments are monetized from a predefined revenue pool where all players share 26% of BCCI's annual revenue.
The trump card which BCCI played was not to include the revenues generated by IPL in the Annual revenue scheme. There are many other exclusions in the shared revenue pool and IPL is just one prominent part of it.
It was only recently that Australian Cricket Association led the movement against its Board regarding the Revenue sharing model. During the reign of Anil Kumble, he and Virat Kohli voiced the issue of increase in pay of Indian players. Ravi Shastri termed the current salary as 'peanuts' in comparison to the English and the Australian Boards.
The monumental amount of wealth received by the BCCI in the name of media right might well be the trigger which leads to an investigation on the arrangements made by the BCCI.
The Australian Board finally gave in to the demands of its players claiming that 'they lead the game and put up the show'. By the same logic, the likes of Virat Kohli and Rohit Sharma should stand up for the cause of Indian players and reach into an amicable settlement such that they get their even piece of cake.