Indian players don't take necessary breaks due to fear of losing their place in the team: Yuvraj Singh
He also felt that a strong players' association should be formed.
Updated - Nov 5, 2019 10:26 am
2.4K Views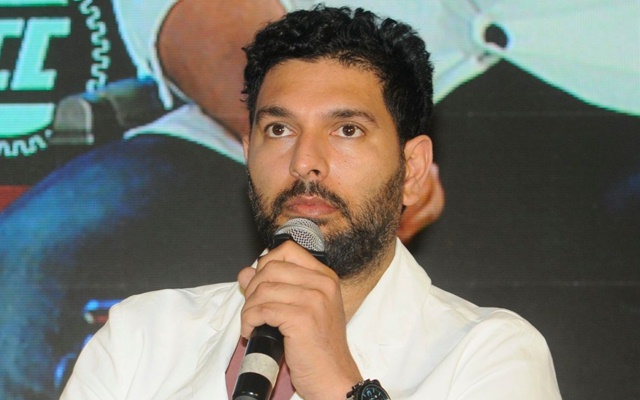 Former India batsman Yuvraj Singh has sensationally revealed that the Indian cricketers continue to play even when they are not in a condition to do so. The legendary batsman said that the players ignore their condition and play the game in order to make sure they do not lose their place in the team. Competition has always been cut-throat in the Indian cricket team and Yuvraj believes it does not allow players to relax.
His comment comes just days after Australia star Glenn Maxwell took an indefinite break from the game due to mental health issues. Maxwell is not the first cricketer to take such a step. In the past, a number of players stepped away from international cricket due to mental health issues. However, the practice is not at all prevalent in Indian cricket.
Yuvraj Singh is hopeful that the situation will improve with his former teammate and captain Sourav Ganguly as BCCI President. The World Cup-winning batsman also batted for having a players association, something that has already been done with the institution of the Indian Cricketers' Association as mandated by the Supreme Court-appointed Lodha committee.
"We deserve it. Because there are a lot of times we have been asked to play cricket that we don't want to. We have to play with the pressure that if we don't play we will be thrown out. That pressure has to go off the players that even if they are tired or fatigued or carrying injuries, they have to play," Yuvraj told reporters on Monday.
Players need support, feels Yuvraj Singh
Citing Maxwell's example, Yuvraj Singh said that the players need the backing of the team-management and board. And he feels a strong players' association is required to serve that purpose. He further said that he is hopeful of seeing great changes in Indian cricket with Ganguly as the BCCI supremo.
"That support should be given to the players. We see outside India, if players are fatigued and tired mentally like is the case with Maxwell, he has taken a break because he is feeling it. Our players can't do that because they fear they may lose their place. So a players' association is very important," said Yuvraj.
"I see great things happening to Indian cricket with Sourav as President. Cricket, from the administration point of view, and the cricketers' point of view are two different things," he added before stating: "Someone, who has been a very successful captain, will run cricket from a players point of view where cricketer's concerns can be heard."
[interaction id="5dbaf2992b2176300d62fe31″]