Indian rapper Om Prakash Mishra hogs limelight after Pakistan frames him behind New Zealand's tour cancellation
New Zealand team cancelled the tour citing safety concerns.
Updated - Sep 23, 2021 5:26 pm
16.3K Views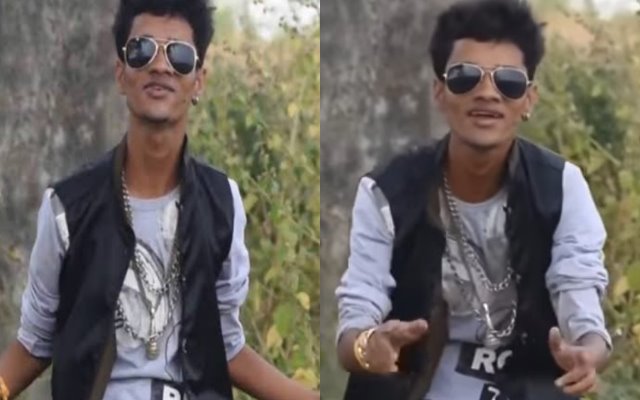 Follow us on Google News
The past few days haven't been pleasant for Pakistan cricket by any means. New Zealand were slated to play five T20Is and 3 ODIs, starting from September 17. Although the Kiwi side did land in Pakistan, they were called back by their board without playing any game. New Zealand Cricket (NZC) cited safety concerns behind the suspension of the series. Notably, this would have been New Zealand's first international assignment in Pakistan since 2004.
Hence, the national board, cricketers, and fans in the nation were highly disappointed. Although NZC mentioned their national government has called the team back, Pakistan have alleged that the Kiwi squad had received a threatening e-mail that emerged from India. In a video that has now gone viral, Pakistan's Minister of Information and Broadcast Fawad Chaudhry narrated the whole even at a press conference recently.
As per Chaudhry, a fake post was created in the name of a militant organization called 'Tehreek-i-Taliban Pakistan.' The admin of the ID apparently asked the New Zealand team to leave Pakistan as they would be targeted. In spite of this, the team had travelled to the country but the decision of cancelling the tour was made after the squad received another 'threatening e-mail.'
Pakistan Minister Fawad Chaudhry makes severe allegations against India
"On September 18, Interpol Wellington spoke to Interpol Islamabad about an email that was received, threatening the New Zealand team about a possible bomb blast at every place, from their hotel to the flight. An email ID was generated in the name of 'Hamza Afridi' from which the said mail was sent," Chaudhry alleged.
Pakistan minister @fawadchaudhry doing press conference why NZ cancel pak tour and they showing and blaming om prakash mishra (auntu ki ghanti boy) chek time 14sec to 17sec and 32sec to 34sec
😭😭😂😂 pic.twitter.com/NPol5DK01d

— Not jhon wick (@notjhonywick) September 22, 2021
It was sent from India through a VPN that showed the location as Singapore. Interestingly, the device from which it was sent has 13 IDs, that had Indian names. Later, it was revealed that the man is Om Prakash Mishra from Mumbai," he added.
Now what rang the bell of many Indians is the mentioning of Om Prakash Mishra. If one may recall, he was a social media sensation in 2017 who became popular for his misogynistic number known as 'Aunty ki Ghanti.' Although the rapper hasn't been in the news since a while, Chaudhry's comments made him a talking point again. Soon after, social media went into a frenzy.
Meanwhile, let's look at how Twitterati reacted to Chaudhry's statement: 
Om prakash mishra for khel ratan award this year to destroy Pakistan single handedly
Sot laga hi diya 😂 pic.twitter.com/nAB2azNeCu

— Raman (@izy_fizi) September 22, 2021
Don't come here if you like Toby Kakkar. This place is only for singer like Om Prakash Mishra 😜 pic.twitter.com/xA7xHs58OM

— Paapsee Tannu ( Tax chor ) 2.0 🐦 (@tiranga__1) September 22, 2021
Om Prakash Mishra after single handedly maneuvering Pakistan's notorious agency ISI 🤩🤩 pic.twitter.com/lfWKtA7r0h

— ब्रदर टेरेसा (@___brw__teresa_) September 22, 2021
Biden in a serious discussion with Om Prakash Mishra regarding Taliban…..😂😂😂😂 pic.twitter.com/x4GJNSf9iS

— ranJEET (@Ranjibro1) September 22, 2021
Pakistan blames Indian YouTuber Om Prakash Mishra for destroying Pak Cricket. pic.twitter.com/98laCJ1E2p

— Shubhangi Sharma (@ItsShubhangi) September 22, 2021
India's new hero 😹

Om Prakash Mishra single handedly destroyed PCB according to Pak 🤣 pic.twitter.com/NGy3CfYYvu

— Shruti (@kadak_chai_) September 22, 2021
Hello @fawadchaudhry are you high on weeds? BTW, thanks for made me trending lol🤦‍♂️#OmPrakashMishra pic.twitter.com/3gXiZwF0bC

— Om Prakash Mishra (@OmPrakashMisraa) September 22, 2021
Pakistan minister Fawad Chaudhary is so right

Here's the pic of Om Prakash Mishra giving threat to NZ players from Dadar Station pic.twitter.com/ztk9jFD5CL

— Anshuman (@Anshuman84m2) September 22, 2021
Om Prakash Mishra is way more Powerful than ISI and Imran Khan.

His one Email and game over.

At the end Shot laga hi diya🤣 pic.twitter.com/J827KTR15E

— Lucifer🔥 (@Callmevillain3) September 22, 2021
Om Prakash Mishra at RAW Headquarters #OmPrakashMishra pic.twitter.com/UOmOQd9NI5

— ब्रदर टेरेसा (@___brw__teresa_) September 22, 2021
Om Prakash Mishra snapped cricket out of Pakistan !#CricketTwitter pic.twitter.com/pY3e5yLqrI

— Shivasis Mohanty (@DrShivasis) September 22, 2021
Follow us on Telegram