Inspiration to Frustration- Bangladesh's bitter-sweet overseas expedition
Beloved Bangladesh, have you got the zeal to shut the critics?
Get every cricket updates! Follow us on
Winning a series overseas is indeed a moment to rejoice. After Bangladesh's ODI victory over the Windies at Warner Park in St Kitts, the giant-screen flashed- THIS IS BANGLADESH'S FIRST SERIES WIN OUTSIDE BANGLADESH SINCE 2009. Is it a moment to be pleased about, something to boast of? Yes; had it happened a decade earlier. No; in 2018, especially after plying trade in international cricket since March 1986.
In 2006, The Tigers, captained by Khaled Mashud, won their maiden foreign series when they humbled Kenya. Albeit, their opponents weren't a brute force to reckon with, the triumph helped Bangladesh make their way into history. Rolling the clock to 2009, they pinned Zimbabwe and the Windies in a space of approximately a month, coming out trumps in seven out of their eight One-Dayers.
In the same year, the team beat the Windies in the two-match Test series as well. However, there's more to the stories than just numbers. In 2009, Zimbabwe were ranked tenth compared to Bangladesh's ninth. One could argue that the Windies were ranked higher, however, the fact that they fielded a depleted team, captained by Floyd Reifer, devoid of their stalwarts, can't be overlooked.
Here is the detailed list of Bangladesh's overseas series wins in brief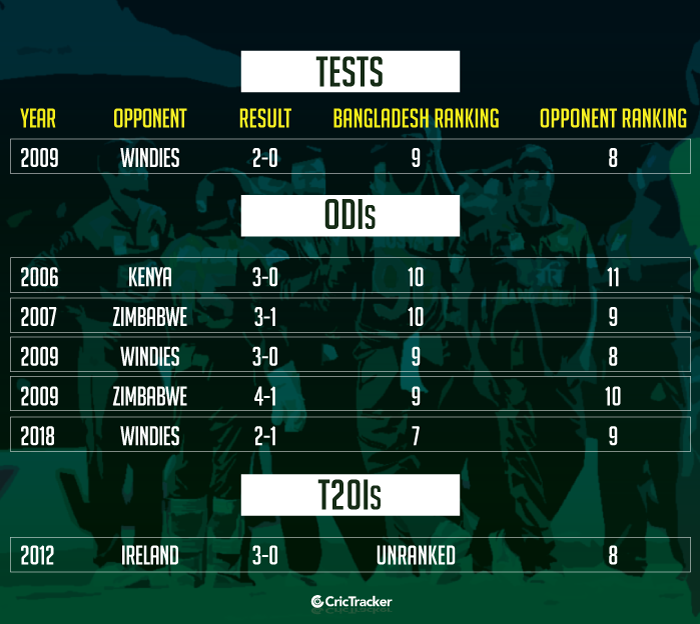 Over their 32-year international journey, Bangladesh have played 180 ODIs in 52 overseas series, comprising two or more teams. Surprisingly, they could win only five series. Most of their wins came against Zimbabwe (6), who are straining through financial and other undesired turmoil for quite a while now. They have also tasted success against the Windies winning five out of their six One-Dayers.
In overseas Tests, the numbers are even more shambolic. In 51 matches, they have won only four after getting Test status way back in 2000. Out of 26 series, they could muster only one series victory against Reifer's second-string Windies in 2009. Their other match-victories came against Zimbabwe and Sri Lanka in 2013 and 2017 respectively. In T20Is, they have played 21 series and have won only one.
Back in 2012 when Bangladesh were yet to be ranked in that format owing to playing an insufficient number of matches Mushfiqur Rahim and his troops clean swept Ireland in the three-match series in Belfast. In 50 T20Is, Bangladesh have only garnered 12 victories. Meanwhile, in all their series wins, it's pertinent to note that only on three instances, they were able to beat a higher ranked team.
Not that they can't
Bangladesh has been a team, that has come up with sparks of sheer brilliance. The team knows the tricks to outclass the powerhouses and soar above expectations, defying all odds. In 1999, Aminul Islam and Co thumped Pakistan in the World Cup, a triumph which will remain etched as an indelible memory in their cricketing history. They went on to rack even more coups against teams in the top bracket.
Six years later, they stunned Ricky Ponting's Australia when Mohammad Ashraful's century helped Bangladesh snatch victory from the jaws of defeat. The 2007 World Cup saw them wield their magic when the team dominated India and South Africa. It was also for the first instance when they progressed to the Super 8's. Three years later, they edged England in a cliffhanger at Sophia Gardens.
Last year, they registered their maiden overseas victory against New Zealand in Dublin. Both teams also locked horns in the Champions Trophy where Mahmudullah and Shakib Al Hasan's dual century saved the day for them. Apart from that, they also have got Sri Lanka on the mat across all the formats. Numbers manifest the fact that there isn't any shortage of talent and skills in the country.
Here are few of their wins against top nations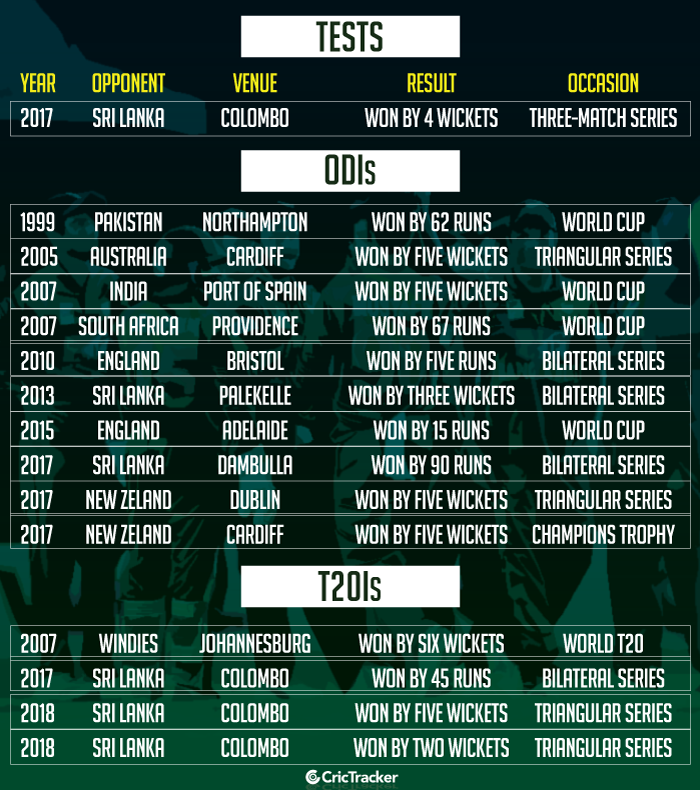 The frustration
There used to be a phase in Bangladesh's endeavour when their conquests against the big honchos used to be inspirational and were celebrated across the entire nation; they were presumed to shoulder their cricket forward; their ardent supporters used to be filled with glee and ecstasy- the question is- does Bangladesh cricket generate the same amount of happiness?. Yes, they do, but with a subtle difference.
Now, cobwebs of doubts tend to be attached to the accomplishments, doubts of inconsistencies, doubts of not being able to translate their form into the matches thereafter. Slowly, but gradually, the 'inspiration' is taking the shape of 'frustration'. Steadfastly, they are positioning themselves as a team, which can ignite hopes, but not build on them to carve a new chapter in their cricket.
From 1996, they have defeated higher-ranked sides in 11 years, precisely most of their achievements have come since 2005. In years when they have won against the giants of the game, their highest win percentage, combining all formats, have been 33.33 in 2013. 2005 and 2015 have been their worst years with win percentages 11.11 each (two wins from nine contests).
Here is the list of their shows in years when they managed to turn over the big teams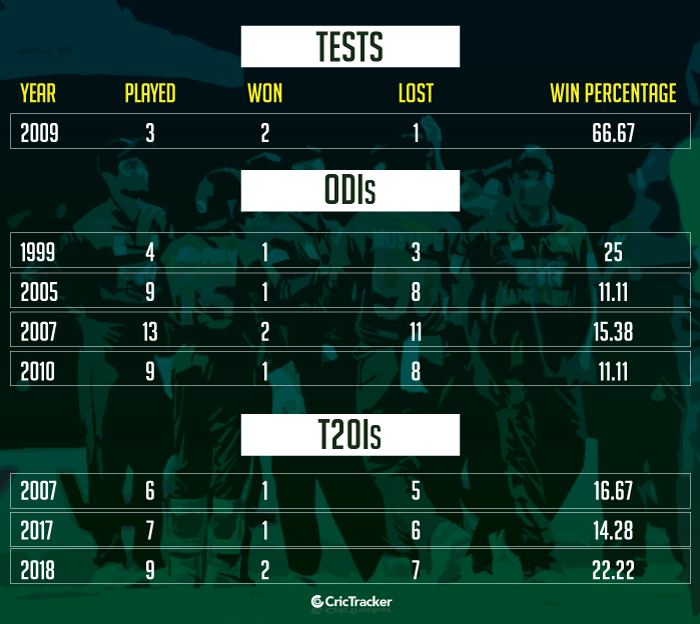 What's next Bangladesh?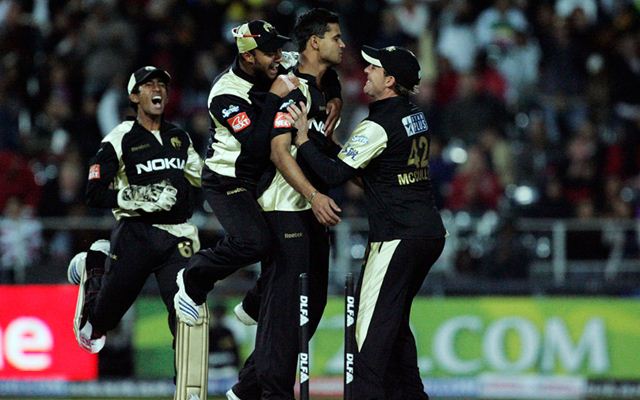 June 02, 2019– Bangladesh will make their sixth World Cup appearance when they step on the turf at Kennington Oval against South Africa, who even without 'AB de Villiers' in their ranks, will be among the strongest contenders. Earlier in 2017, the Bangladeshi team made a direct qualification into the colossal tournament. They finished seventh in the points table, above Sri Lanka and Windies, the former holders of the championship.
Approximately ten months from now, Bangladesh, most probably to be led by Mashrafe Mortaza, will start the event as the 'underdogs', not pushovers. In 2015, Mortaza, popularly known as the Norail Express, guided his team to the quarter-final, they ousted England.
The World Cup will return to the British territory after 20 years. Back then they stunned Wasim Akram's men- can they draw inspiration from the same and change the face of their cricket, which doesn't seem to be in right shape by any means currently?
What have you got Bangladesh?
Have you got the zeal to shut the critics?
It's NOW OR NEVER, definitely, unquestionably, without a shred of a doubt.
*All the statistics mentioned are prior to the T20I series between Windies and Bangladesh
For all the latest cricket news and other updates follow CricTracker.