'Instagram, where are you?' – Shane Watson lashes out at Social Media platform after his account gets hacked
Watson said sorry to his fans.
Updated - Oct 15, 2019 5:36 pm
3K Views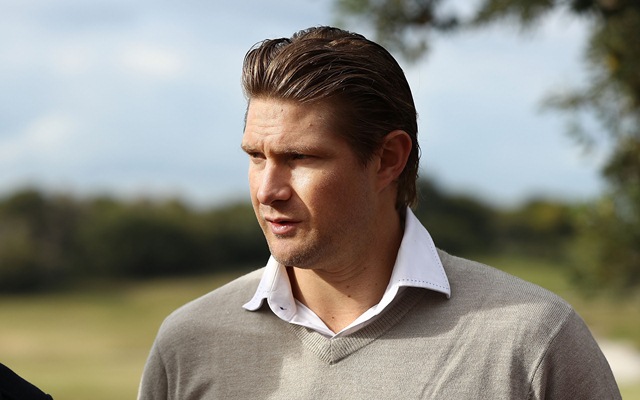 Social media is a double-edged sword. While there's no denying the fact that it has paved the way for celebrities to connect with their fans like never before, there have been a lot of instances in the past when the handles of public figures have been hacked. In some cases, the hackers have proceeded to post obnoxious status or pictures via their handle.
The latest celebrity to suffer the ignominy is former Australian and current Chennai Super Kings all-rounder, Shane Watson. Watson has been having a pretty bad experience with social media in the past few days actually. Last week, his Twitter account was hacked, with the perpetrator posting a series of bizarre tweets from his handle. And, now it was the turn of his Instagram account. 
Angry Shane Watson takes a dig at Instagram
Watson, who is currently in India had posted a picture with the next generation cricketers of this country on Instagram before his account was hacked on Tuesday, leading to the hacker posting objectionable pictures and videos. Instagram's handling of the issue has not gone well with the Aussie all-rounder. 
In a series of tweets on Tuesday, Watson took a dig at Instagram for their inability to restore the services. Firstly, the CSK opener apologized to all his fans for all the objectionable comments posted via his handle while also asking Instagram to speed up their issue-resolution services, comparing it with Twitter, who according to the Watson was more meticulous in handling the issue.
"My apologies to everyone for the illicit photos that have been posted on my Instagram account. First, my Twitter account on Friday got hacked and now Instagram today. Instagram needs to help out a lot quicker when things like this happen. This is taking way too long!!!" Watson tweeted on Tuesday.
But, Watson didn't stop there. After the successful restoration of his Twitter account, the burly all-rounder took another dig. Watson tweeted," Twitter last Friday were amazing at getting onto it so quickly but Instagram…….. where are you?????
Here's what Watson tweeted"
My apologies to everyone for the illicit photos that have been posted on my Instagram account.
First my Twitter account on Friday got hacked and now Instagram today.
Instagram needs to help out a lot quicker when things like this happens. This is taking way too long!!! 😡😡😡😡

— Shane Watson (@ShaneRWatson33) October 15, 2019
Twitter last Friday where amazing at getting onto it so quickly but Instagram…….. where are you?????

— Shane Watson (@ShaneRWatson33) October 15, 2019