IPL 2018 Auction: Indians are restricting top players; are franchises sensing a dearth of talent?
As the hosts, India need to come up with something smarter than the retention policy and allow their accomplished players to play for more sides and not stick to one for years.
Updated - Jan 29, 2018 11:18 pm
208 Views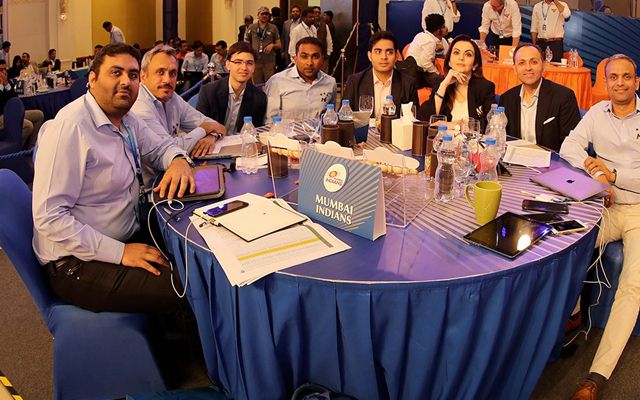 The auction for the 11th edition of the Indian Premier League (IPL) was held in Bengaluru on January 27 and 28. Surprisingly, it was Jaydev Unadkat (Rs 11.5 crore), KL Rahul and Manish Pandey who finished as the highest Indian buys (Rs 11 crore) while Krunal Pandya (Rs 8.8 crore), Sanju Samson (Rs 8 crore), Kedar Jadhav (Rs 7.8 crore), Dinesh Karthik (Rs 7.4 crore), Karun Nair (Rs 5.6 crore) besides Ravi Ashwin (Rs 7.6 crore), and Robin Uthappa (Rs 6.4 crore) finished as other Indian players with top bids.
But apart from the top three, other Indians fell short of the bids fetched by foreign players like Ben Stokes who fetched Rs 12.5 crore – the highest, Chris Lynn (Rs 9.6 crore), Mitchell Starc (Rs 9.4 crore) and Rashid Khan (Rs 9 crore). There were 360 Indian players in the bidding fray but while many foreigners – even retired and ageing — were fetching crores, budding Indian players were mostly limited to lakhs.
Clearly, the IPL 2018 auction was not very satisfying for Indian cricket, even though that doesn't mean the fans will be deprived of the razzmatazz that is expected from the annual summer slam-bang cricket carnival.
Not enough names coming up as future Kohlis and Dhonis?
Going by what happened this IPL auction, the teams have shown a tendency of retaining the top Indian players that they already have in their squads. It is true that uncapped players have gained significance in this auction, thanks to performance of the likes of Jasprit Bumrah, Hardik Pandya and Shreyas Iyer in the past.
But the retention of top current Indian players by all sides hints at an underlying realisation that not many talents have evolved to replace names like Virat Kohli, Mahendra Singh Dhoni, Rohit Sharma, Shikhar Dhawan, Ravindra Jadeja, Ajinkya Rahane, Bhuvneshwar Kumar, Robin Uthappa and others. Ashwin was a rare current player to have been traded in this year's auction. This is not a good news for the IPLs of the future.
IPL's early days saw a smoother player mobilisation
But this was certainly not the case in the early years of the IPL. If we recall, the tournament had started with the then top players attaching themselves to their local sides. But as the journey progressed, more dashing players emerged and the local heroes didn't remain automatic picks of their respective sides anymore.
Barring Sachin Tendulkar, almost all his contemporaries played for different sides in the subsequent years or were accommodated as mentors or think tank members. The circulation of Indian players among teams had a positive impact, doubling up with the influence that foreign players brought for the betterment of local talents.
In 2018, it seems one aspect of this nurturing is gone. The teams have decided against parting ways with their top Indian players who are doing good internationally, perhaps because they feel that there are not as good talents at home to replace those accomplished names to win the title.
They instead bank more on foreign players and even go to the extent of risking their availability and injury. For example, Rajasthan Royals' buying Ben Stokes for a whopping amount or Kolkata Knight Riders' continuing with Chris Lynn and Andre Russell despite the injuries they have had.
As has been said, the retention policy perhaps is not helping Indian cricket in the long run. In the past, the exit of the likes of Sourav Ganguly, Rahul Dravid, VVS Laxman or Virender Sehwag from their local teams created opportunities for new players to emerge and better their games by learning from these greats in their new teams.
But now, if the teams do not feel brave enough to let go a Kohli or Dhoni from their respective ranks and allow a sense of stagnancy to prevail, then it certainly shuts doors for new talents to showcase their skills and also hone them. The IPL operators have in a way restricted its democratisation at home by creating an elite class of sort and this will not help the game's cause.
Is there a lack of depth in India's talent pool that teams are not disturbing their core players?
One also gets a feeling that India's own talent pool is not showing adequate depth for the choosers (even though eight of the top 16 expensive players in this IPL are Indians). While retaining top players is one strategy to make up for that, another indicator of this concern is trading of players who are well past their primes or those who have not done something extraordinary.
The likes of Harbhajan Singh, Dinesh Karthik or Yuvraj Singh are by no means the future of Indian cricket but their presence in auctions means our cricket is yet to find replacements for their past deeds and the competing teams continue to bank on the old horses, expecting brilliance consistently.
The future prospects of Indian cricket have also made it to teams in IPL in this auction, thanks to their superior performance in the ongoing U19 World Cup in New Zealand and for these players to go strong on a platform like IPL, they need to meet the right mentors and play in perfect combinations. Retaining the senior players could deny them the chance of sharing dug-outs, an extremely precious experience for budding cricketers to grow as replacements of their predecessors.
Foreigners are benefiting more than Indians from IPL, it seems
The IPL, on the other hand, is proving to be a great opportunity for foreign players, especially the whites. With Pakistan not in the scene, not many players from Sri Lanka and Bangladesh available and a few Caribbeans chosen, players from England, Australia, New Zealand and to an extent South Africa have got a whole lot of opportunity to sharpen their T20 skills. The likes of Kevin Pietersen, Mike Hussey, Brendon McCullum and AB de Villiers have set up a trend for these countries in the IPL that the youngsters from those countries will be happy to emulate – helping their overall cricket eventually.
The gain is not just monetary but also in pure cricketing terms. Only three Indian captains have succeeded in lifting the trophy so far and they are Dhoni (twice for Chennai Super Kings), Gautam Gambhir (twice for Knight Riders) and Rohit Sharma (thrice for Mumbai Indians). On the other hand, three different Australian players have also won it as captains (Shane Warne, Adam Gilchrist and David Warner) while a fourth – Steven Smith — came very close to winning it last year. Australia, thus, have tested their captaincy prospects more successfully than India at the IPL.
As the hosts, India need to come up with something smarter than the retention policy and allow their accomplished players to play for more sides and not stick to one for years. IPL undoubtedly has its own economy to ponder over and the franchises do their best to serve those economic needs but it is after all the game which they are milking and they should do it in a way that serves the nation's interest above everything else.
Disclaimer: The views in this article reflect the author's and not of the CricTracker entity.