IPL 2018 Auctions: Chennai Super Kings average expenditure on each player
Coming in to the auctions, all the franchises were given a purse of whopping INR 80 crore to spend at the auctions.
Updated - Jan 30, 2018 4:05 pm
607 Views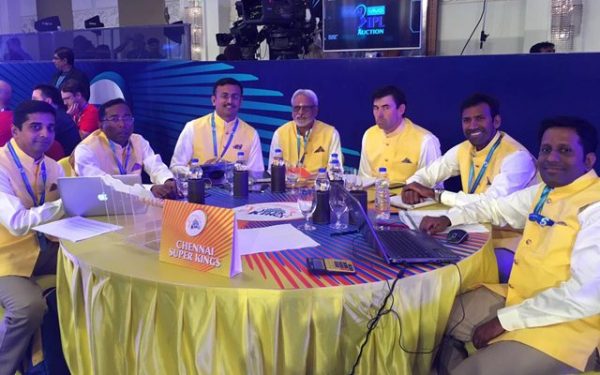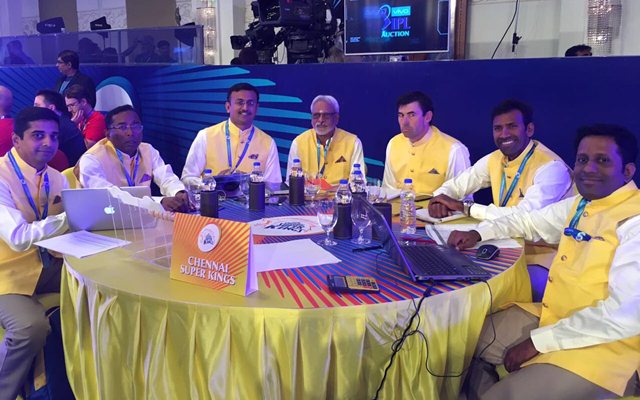 The 2018 edition of the Indian Premier League is fetching a lot of attention. A major part of the credit has to go to the returning franchises in the tournament. Chennai Super Kings and the Rajasthan Royals were two of the most popular sides in the tournament. And now, with both CSK and RR making a comeback, IPL feels like getting back to normal one more time.
Among the two, the Men in Yellow are bagging the major share of the limelight. They have the services of MS Dhoni – arguably the most popular cricketer in India. Chennai Super Kings also retained the services of Suresh Raina and Ravindra Jadeja ahead of the auctions. And at the auctions, they managed to rope in some quality players. They probably missed the trick with the bowlers in their squad.
All the franchises had a purse of INR 80 crore as they headed in to the auctions. The teams were allowed to pick up a maximum of 25 players. This includes a maximum of 8 overseas players.  Interestingly, only four teams could manage to bag 25 players in the auctions. Chennai Super Kings were one of them.
Big buys and the average expenditure
CSK managed to save INR 6.5 crore from their purse and filled all the permissible 25 players slots in their side. They filled their side with a plethora of all-rounders. Veteran Indian cricketer Kedar Jadhav bagged the best deal in the CSK roster with INR 7.8 crore going his way.
Chennai camp used their RTM to get back the services of West Indies all-rounder Dwayne Bravo. He fetched INR 6.4 crore. Also, they used their RTM to get back Faf du Plessis for INR 1.6 crore. Another overseas big name that made to team CSK is former Australian cricketer Shane Watson. Indian leggie Karn Sharma was a surprise pick for an amount as high as INR 5 crore.
In all, Chennai Super Kings shelled out INR 73.5 crore at the auctions for their 25 players. Hence, their average expenditure on each turned out to be INR 2,940,000 or INR 2.94 crore.
For more updates on the IPL Auctions, follow CricTracker.