IPL 2018: Cauvery issue brings boycott threats for CSK home fixtures
By doing so, they believe that the central government will have pay heed to their plea.
Updated - Apr 6, 2018 7:41 pm
4.1K Views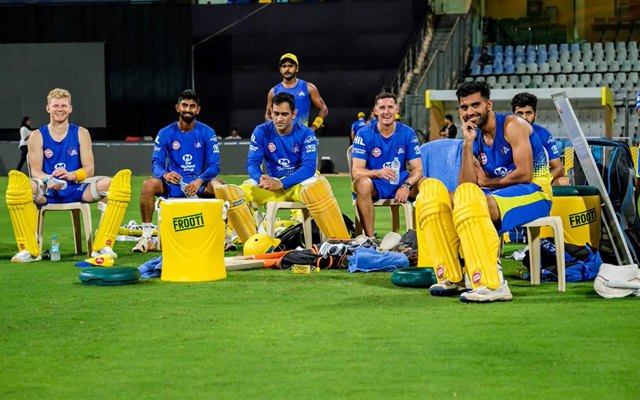 Follow us on Google News
The 2018 edition of the Indian Premier League (IPL) is slated to be a marquee event. The edition, which commences on April 7, is garnering a lot of attention. The buzz is at the peak considering the fact that two old franchises – Chennai Super Kings and the Rajasthan Royals – are making a comeback. While the news of the CSK and RR comebacks appear to be a good one, all might not be well for one of them.
Over the last few years, some serious political tensions are brewing in the state of Tamil Nadu. They are at loggerheads with neighbouring state Karnataka over the 'Cauvery' river water usage. The politicians and activists are constantly in action to get the attention of the central government but largely in vain. Now, some of the politicians and even civilians are urging people to boycott the home matches of the Chennai Super Kings.
By doing so, they believe that the central government will have pay heed to their plea. CSK will definitely not like empty stands welcoming them on their return. Renowned music composer James Vasanthan urged his fans to boycott the first home fixture of the Super Kings. He wrote a post on Facebook to do the same. He noted that if a match of such high stature turns out as an empty venture, the international attention will come towards the issue.
"CSK's first match is on April 10. An empty Chepauk Stadium, which has a capacity of 50,000, can attract international attention. It will be seen worldwide on TV. This can be achieved without spending a rupee – by a small sacrifice," he wrote in his post.
Here is the post:
Tamil Nadu MLA TTV Dhinakaran has also urged the fans to boycott the match to protest against the central government over failure to set up Cauvery Management Board (CMB).
CSK officials confident of smooth functioning
Meanwhile, the CSK officials are expecting a smooth show. They hope that the franchise's return to the tournament will not be hindered by the external influences. An official noted that it will tough for the activists to create ruckus at the venue.
"Entering the playing field (in the stadium) will be tough with the kind of fencing we have in place. CSK is returning after two years. It has been a tough ride. We only hope that the show goes on smoothly," the official said.
For the latest cricket news, follow CricTracker.
Follow us on Telegram