IPL 2018: Cricket experts weigh in chances of Krunal Pandya bagging an RTM from MI
Aakash Chopra, Anil Kumble and Dav Whatmore discussed how MI should approach things in the auction.
Updated - Jan 24, 2018 6:45 pm
1.1K Views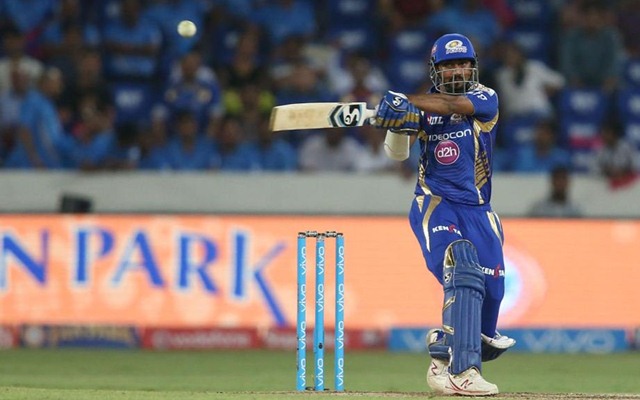 Defending champions Mumbai Indians were one of those teams in the last few years to have the most balanced squad, as a result bringing them three titles over the years. Even though things are likely to be overhauled in the eleventh edition of the Indian Premier League (IPL), Mumbai Indians are unlikely to change their key to success, that is, their balance.
They already fared well in the retention by continuing with Rohit Sharma, Hardik Pandya and Jasprit Bumrah, three top class Indian capped players, yet having a purse of 47 Cr ahead of the auction. Now, they have many options to go in with when they decide to retain a player via Right to Match (RTM).
Plenty of options
They can go after Kieron Pollard, Jos Buttler and Krunal Pandya, hence it is a tough call to make when they have so many quality options. Ahead of the auction that is set to take place on January 27 and 28, Anil Kumble, Dav Whatmore, Aakash Chopra and Mayanti Langer discuss the road to the auction for MI and Krunal's chances.
Aakash believes that getting Bumrah, the No. 1 T20 bowler in the world, for 7 Cr is a steal. He clarified that no more capped Indian players can be retained by the franchise, which makes Krunal Pandya there best deal to go after in the auction for their RTM.
Mayanti Langer further breaks the situation down by saying, "You either use it to retain two foreign players, and they have a plethora of foreigners to choose from or you use that uncapped player."
Anil Kumble, who has spent a fairly good amount time with the franchise as chief mentor said, "It all depends on which bucket Krunal comes in. I'm sure Mumbai would want to retain him with what he did last year and he's a left hander, comes in the middle order, floats and bowls left arm-spin and is a good fielder. So, he's an ideal uncapped player who has performed for MI and you would want to retain him."
"But having said that, it really depends on which bucket he comes in. If he comes in the first lot, then I think it's a lot easier to say that this is the price to go after and you can possible look to increase the cap. But, if he comes later on and if you've used one RTM for say, Jos Buttler who comes in the first lot then what do you do? Ideally, if I was sitting there, I would initially look at a Jos Buttler and then Krunal Pandya," the former Indian cricketer clarified.
Dav Whatmore pitches in with his views and in agreement with Kumble, he said, "I think every franchise would have a value on each of these players and Krunal is an attractive buy for my liking as well, but he will have a value. And, it depends on when his name comes up."
Watch it here:
For More Videos, Subscribe Us Now