IPL 2018: Each ball bowled in the tournament worth lakhs
The IPL reportedly is worth 0.6 % of India's GDP.
Updated - Apr 8, 2018 4:06 pm
1.9K Views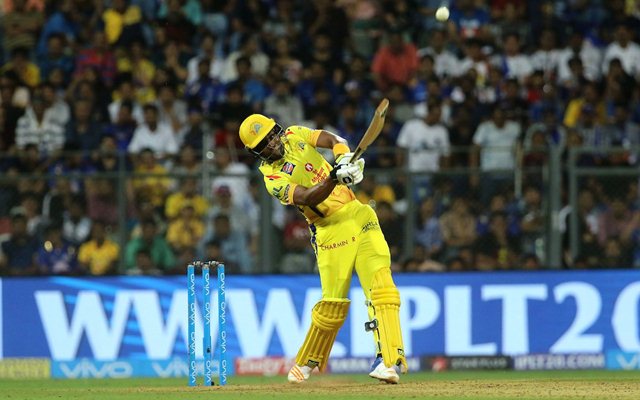 Follow us on Telegram
The Indian Premier League is indeed amongst the richest sports leagues in the world. The tourney kicked off on 7th April with Chennai Super Kings overpowering the Mumbai Indians in a thriller. The eleventh season of the cash-rich league reached new standards. Especially with Star India bagging the media rights with a humongous bid, IPL has come at par with the cash-rich leagues of the world like the National Basketball Association (NBA) and the English Premier League (EPL).
Not only the BCCI or the cricketers who were benefitted by the IPL which started way back in 2008 but also the Indian government gained thousands of crores from the league. The league has now become a crucial part of the Indian economy. It is frequently said that India has two extra religions: cricket and Bollywood. Both the types of entertainment draw tremendous attention and support from the public. The shrewd thing that IPL did was to join the two. It was constantly promoted as 'cricketainment' which helped it turn into the cricketing mammoth that it is today.
Cost of broadcasting each ball:
With IPL's huge fan base globally, it creates a wonderful connection between consumers and the brand. And this is cashed by the broadcasters and the organizers. Star India spent more than sixteen thousand crores in acquiring the digital rights for the next five years. Star India bagged the broadcasting rights for a massive 16,437.5 crores.
Well, simplifying these figures, Star India spent almost 25 lakhs to broadcast a single ball of the cash-rich tournament. And for an over, which makes it six times to that of a single ball, a whopping 1.5 crores for every over of the tournament. These stunning figures are enough to describe the richness of BCCI and IPL. Overall, the Star India group has spent 60 crores for a single match.
IPL is 0.6 percent of India's GDP:
Having stashed a flawless Rs 16,437.5 crores, the IPL establishment, as indicated by the BCCI's yearly report, developed at 300% out of 2015/16. Surprisingly this figure is way more than Manchester United's growth rate which is 204%. The IPL, in money terms, is now 0.6% of India's Gross Domestic Product. As a brand, it's now worth $5,500 million.
For more cricket news visit Crictracker.com.
Follow us on Google News