IPL 2018: Irfan Pathan comes out in support of underfire Vinay Kumar
Irfan totally agrees with what Vinay Kumar said after the last over debacle.
Updated - Apr 11, 2018 2:43 pm
5.4K Views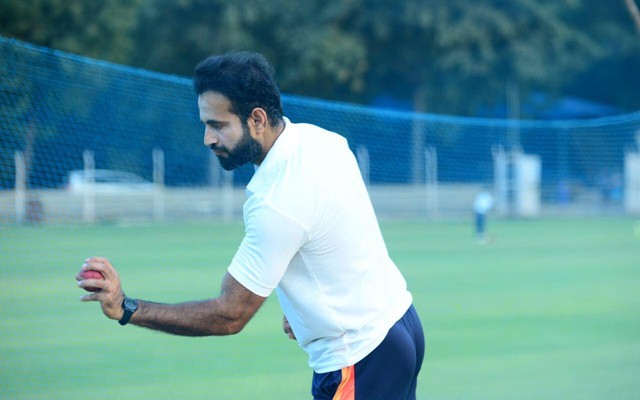 Veteran pace bowler Vinay Kumar became the butt of all jokes on the social media platform recently. His failure to defend 17 runs in the final over against the Chennai Super Kings fetched him a lot of hate and infamy. The critics and trolls have been severe on the KKR pacer. However, he has found some backing from another veteran pace bowler, Irfan Pathan. The stage was all set for a cracker of a finish at the Chepauk when the Chennai Super Kings hosted the Kolkata Knight Riders in the former's first home game of the season.
Chasing a daunting total of 202, the Super Kings had done exceedingly well to bring the game to the final over. They needed 17 runs to win in the over and had Dwayne Bravo along with Ravindra Jadeja at the crease. The KKR skipper, Dinesh Karthik, gave the ball to his seniormost bowler, R Vinay Kumar.
When seen at a broader scale, expecting a premier bowler to defend 17 runs in the final over looks like an obvious clause. However, when seen at a micro level, the track was an absolute batting beauty and the boundaries were short to. Vinay Kumar ended up bowling a no ball first up that went for a six. Soon, he bowled a wide in the over before Ravindra Jadeja smacked one out of the boundary ropes to finish the game in style for the hosts.
The KKR fans had their heartbreak and the trolls came in flooding. Many critics went on to quote the game as the last one for the veteran Indian pacer. After the game, Vinay Kumar opened up about the debacle as well. He remarked that it was just a game and the fans must take it that way. They should not forget that he has bowled some very fine spells in the past and hence, should not be mocked so badly for one bad day at the office.
Commenting on the same lines, Irfan Pathan had backed Vinay Kumar to come good in the days to come. Irfan totally agreed with what Vinay Kumar wrote in his tweet. He wished him all the luck for the future games.
Here is what Irfan Pathan replied to Kumar's tweet:
"Absolutely.Its game of cricket. Wish u all the luck for future buddy," Irfan Pathan wrote in his response to Vinay Kumar's tweet.
Absolutely.Its game of cricket. Wish u all the luck for future buddy

— Irfan Pathan (@IrfanPathan) April 11, 2018
For the latest cricket news, follow CricTracker.