IPL 2018: Match 19, Royal Challengers Bangalore vs Delhi Daredevils – Expectation vs Reality
This is the expectation before the start of the match. Wait for the reality check that comes up right after the match…
Updated - Apr 22, 2018 12:04 am
464 Views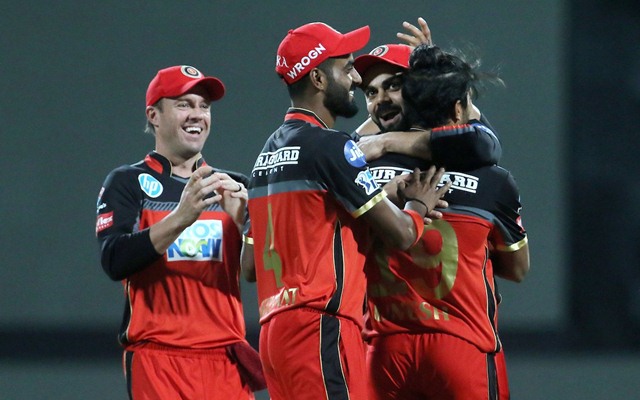 The teams that are set to face each other in the second clash of the double-header on Saturday are Royal Challengers Bangalore and Delhi Daredevils. The two teams are more similar than you think, not just in terms of not having a silverware in their shelf in the last decade but also in the team's composition and weaknesses in this edition. In fact, they also stand in a similar situation in the points table – four matches, three losses, one win.
Both sides boast of a top-heavy batting order and weaker bowling line-ups, even though RCB's bowling concerns are far more obvious than those of DD. Chinnaswamy is well-suited for sides with a beefed up batting order but it will come down to who commits the least errors while bowling.
RCB have the advantage of batting at their homeground and have their head to head results (11-6) in their favour against DD but Delhi also have the motivation to do well against a side that has relatively more exposed weaknesses than all the other sides they are about to face in the following week as they go to their home ground at Feroz Shah Kotla.
Have a look at our expectations from the match and let us know if your expectations match ours:
Maxwell to overcome Chahal threat or vice versa?
Yuzvendra Chahal made Glenn Maxwell his bunny in Australia's tour of India last year wherein he dismissed Maxwell four times in 18 balls, conceding only 14 runs. In thde IPL, he has dismissed Maxwell twice in 22 balls, conceding only 20 runs. This makes for an interesting face-off because both Chahal and Maxwell haven't been able to show off their skills in all the games so far.
Maxwell did show he was on to something against Kolkata Knight Riders but was eventually dismissed by Kuldeep Yadav who persisted despite being smoked into the stands initially. Knowing that a small ground like Chinnaswamy is bound to create problems for bowlers, Chahal will have to repeat something like that. Expect his experience on this ground to come handy but don't rule out a Big Show.
Kohli or ABD show
It is true that one of Virat Kohli and AB de Villiers need to come good for RCB to do well in each of the upcoming matches for them to be ahead in their race against time in the tournament. It is clear by now that RCB have several weaknesses, while most can be improvised upon, their dependence on either Kohli or ABD cannot be done away with.
Kohli played an innings that was so unlike him against Mumbai Indians that it almost led people into thinking that he had given up. However, his acceleration later showed that even a dejected Kohli was dangerous. The dejection started to reflect particularly when ABD threw away his wicket with a rash shot in the crucial run-chase. ABD must have watched the replays and understood why Kohli played the way he did. So, will we see a cautious-and-careful ABD or an against-all-odds Kohli?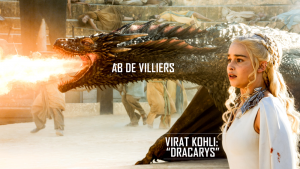 Here's the reality check after the match..
ABD show: Check
Yeah, we called it. He was as motivated and as in-his-zone as you can expect him to be. It didn't matter who was bowling what, it was AB de Villiers on song. He recorded his highest ever score in IPL with his 39-ball-90 at a strike rate of over 230 with 10 fours and five sixes. Almost everything bowled at him seemed to be in his zone from the word go.
He predominantly played his shots on the leg-side but he did justice to his name of Mr. 360 as he went on to score on every part of the ground as the innings progressed. With that knock, de Villiers sealed a 6-wicket-victory for RCB.
Yuzi's bunny Maxwell: Check
Yeah, we called it too. The pitch was moist and didn't look easy to bat on, courtesy the overnight rains at Bengaluru. And that was a recipe for a treat for spinners and Chahal took that opportunity and capitalized. His deliveries were turning square in the initial spells and that started with the dismissal of Jason Roy, early on.
However, the face-off that we were waiting for was one between Maxwell and Chahal. He continued to be a threat for the all-rounder and ended up sending him back to the pavilion for 4 runs. Chahal ended up with figures 2/22 in 3 overs.