IPL 2018: Match 29, Royal Challengers Bangalore vs Kolkata Knight Riders - Expectation vs Reality
This is the expectation before the start of the match. Wait for the reality check that comes up right after the match…
Get every cricket updates! Follow us on
Both Royal Challengers Bangalore and Kolkata Knight Riders are stepping into the fixture having faced a troubling defeat. The former suffered it due to Chennai Super Kings while the latter suffered it because of Delhi Daredevils. They find themselves in a similar situation in terms of the points table too, KKR have 3 wins in 7 games while RCB have 2 wins in 6 games, the result of the fixture will decide the course for the remaining campaign for both sides.
They have suffered majorly because of how expensive and inconsistent their bowling is even though visitors KKR boast of a far more formidable spin contingent than their opponents with the likes of Sunil Narine, Kuldeep Yadav and Piyush Chawla. That will prove to be beneficial on a pitch that is likely to offer some turn. However, will that prove to be a contest against Virat Kohli and AB de Villiers who will be motivated to spring back a comeback before things get more desperate for their team?
We have a few expectations from the game, have a look if the match yours:
Kohli is due for a big one
King Kohli thrives under pressure and the pressure is building on him and RCB. He personally hasn't been part of any match-winning knock so far either. His best knock so far came against Mumbai Indians, a 92-run knock unseen from Kohli before that which also ended in a losing cause. His next best is the 57-run knock against Rajasthan Royals which too ended up in the losing cause. He admitted that the 30-run knock was far more satisfactory for him because they had won that day, courtesy an AB de Villiers show.
In nearly all the games RCB have managed to come close, de Villiers was the one in charge. It is now time for Kohli to do that and make sure they are in a better situation than they were in 2015 and 2016. It's not going to come easy but with Kohli in the side, it is hard to rule him out, more so when he hasn't contributed with the bat.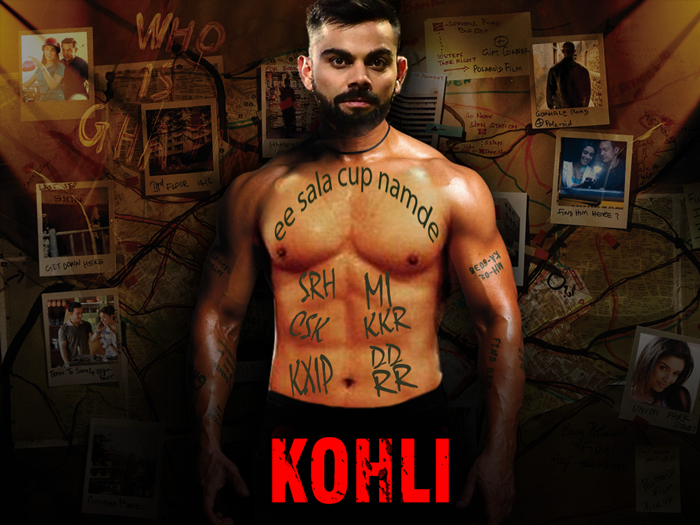 Narine time
Narine has quite a record against RCB. He began a carnage against them with the bat in the reverse fixture. This time, expect it to happen with the ball. Several other sides showed that the threat of Narine with the bat can be dealt with as he failed to score big like he did against RCB. In fact, Umesh Yadav himself would know how to deal with him.
But this time the threat is with the ball. Kohli has scored 61 runs off 61 balls from Narine since 2013 – the strike-rate of 100 is the lowest for Kohli against a spinner in IPL (30-plus balls). Narine is the only spinner who has managed to dismiss Kohli more than once in this period. He has looked off-colour in the last three games but on a pitch that is expected to grip a bit, he is likely to be key against Quinton de Kock, Kohli and even de Villiers.