IPL 2018: Potential threats to the CSK vs KKR game, fan gets beaten up
Reportedly, just as the match is about to get underway, some miscreants are trying to disrupt the game.
Updated - Apr 10, 2018 7:28 pm
3.4K Views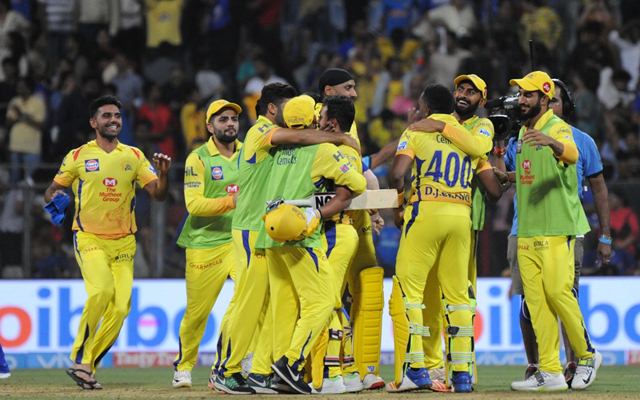 The Chennai Super Kings are all set to play their first home game of the 2018 edition of the IPL. They will be returning back to the venue in Chennai after a gap of two years. The buzz around the franchise has been immense and the fans are absolutely excited about it. However, some things seem to be going against the CSK plans. Reportedly, just as the match is about to get underway, some miscreants are trying to disrupt the game.
One of the CSK fans has complained to the police about being beaten up by one such miscreant who does not wish to see the match get underway. All of this might sound a little absurd at the moment. However, for the ones who know about th backdrop of the entire episode, this would possibly make a lot of sense. While the cricket fans are excited to see the Chennai Super Kings play at the home venue, there are others who are bringing in the political angle to it.
The state of Tamil Nadu has been at the loggerheads with the neighboring state of Karnataka. The bone of contention between the two sides has been the usage of the water of river Cauvery. The central government has tried to give their verdict on the issue various number of times. In the most recent verdict, they had announced a decision which was predominantly in the favor of Karnataka government.
Unhappy with this ruling and several other brewing concerns around the issue, the political parties are seeking the IPL as an opportunity to drag attention back to their state. Some of the political activists have threatened to stop the game as well. Meanwhile, there have been some big names who have urged the fans to boycott the home matches in Chennai this season.
The reason that they have come up is that the tournament is of global stature. Hence, if the broadcast shows empty stands, the state and the city will get international attention. Fearing the losses, the BCCI and the central government will have to push for an improved verdict in the case. Whether the government pays heeds to such threats or not, remains to be ascertained. For now, a video has gone viral wherein a CSK fan is seen telling the police that he has been beaten up outside the venue.
Watch the fan complain to the police official here:
A #csk fan saying that he got beaten up badly. Is complaining to the cops @newsx #ipl #chennaisuperkings pic.twitter.com/xJx1WjAJn2

— Latha Srinivasan (@latasrinivasan) April 10, 2018
For the latest cricket news, follow CricTracker.