IPL 2019: Chris Lynn and Robin Uthappa talk highly about Shubman Gill and Kuldeep Yadav
Uthappa said Shubman has a very level head on his shoulders and sorted in his mind.
Updated - Mar 20, 2019 5:10 pm
10K Views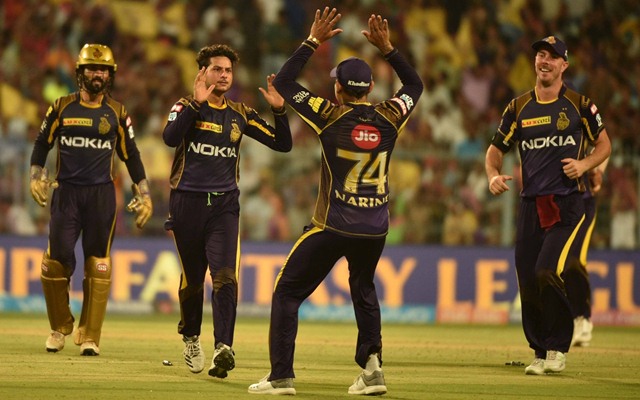 Two-time Indian Premier League (IPL) champions Kolkata Knight Riders (KKR) brought major changes to their team last year that included the captaincy. Wicketkeeper-batsman Dinesh Karthik took over the leadership baton from a successful Gautam Gambhir and did well to lead the side to the third position in the tournament in his first year. This year, too, the team has organised its camp for a better show although it lost two of its young pacers who had impressed in last year's Under-19 World Cup, because of injury.
Nevertheless, the KKR squad still comprises some good talents who are capable of taking the side to its third title. Two players that the purple-gold brigade will be keeping a particular watch on are batsman Shubman Gill and Chinaman bowler Kuldeep Yadav.
Shubman, 19, was also picked by the Knights last year following his dashing performance in the junior WC and he did not disappoint in whatever opportunities he got in the tournament. In 13 games, Shubman scored 203 runs at an average of 33-plus and strike-rate of 146.
Kuldeep, who of late has tasted significant success in international cricket, also had a good run in the IPL last year with 17 wickets in 16 matches — his most productive season since debut in 2016. KKR stalwarts like Chris Lynn and Robin Uthappa also hold the duo in high regards and are confident that they will deliver in the upcoming IPL.
'Kuldeep a world-class bowler'
Speaking to India Today, Lynn said: "It's been awesome to watch Kuldeep develop over the last six years. When I came into the system he looked like a stumpy guy rolling his leg-spinners out. But now he's fit and strong, he's developed his game, his variations are a lot more harder to pick." The dashing Australian opener called Kuldeep a "world class bowler".
Uthappa, who has been playing for KKR for some time and is one of their batting mainstays, praised Gill, saying: "Shubman has got a very level head on his shoulders and is very sorted in his mind, he knows what he wants to do and how he wants to approach his game. He's a hard-working lad and is someone who is willing to put in the hard yards.
He is someone who knows he is talented, is probably a prodigee and the next big thing in Indian cricket but he still has a very firm head on his shoulders." KKR will be playing their first match of IPL 2019 against Sunrisers Hyderabad at home on March 24.
[interaction id="5c8fb658f115e02d28e10d81″]