IPL 2019: Match 17, RCB vs KKR: Funniest Memes from the Match
Dre Russ just blew the opposition away in a jiffy.
Updated - Apr 5, 2019 11:58 pm
8.2K Views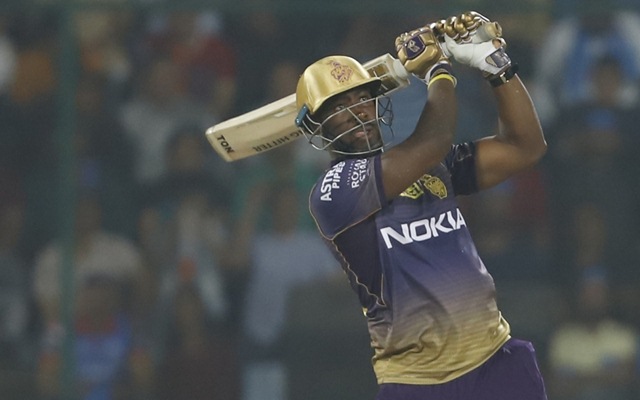 It was all about Andre Russell once again at the Chinnaswamy stadium on Friday. He just turned the game around in last 13 balls by scoring a staggering 48 runs with as many as seven sixes. The Royal Challengers Bangalore (RCB) were dominating the game with four overs to go in the game. The Kolkata Knight Riders (KKR) needed 75 runs to win and they had Andre Russell in the middle.
The international level bowlers failed to keep their composure then and all went haywire for the home team. Literally, even Virat Kohli couldn't have anything there. It was just pathetic bowling and Russell's brute power. Rather, one shouldn't blame the bowlers as well. When Russell bowls, bowling machines should be employed as he is anyways going to hit the ball for a six.
The same happened at the Chinnaswamy on the day and he single-handedly won the KKR the third game of the season. He missed out by an inch against the Delhi Capitals and the Caribbean made amends in this game snatching victory from the jaws of defeat.
Kohli and AB de Villiers lit up Bengaluru
Earlier, it was the dream duo of AB de Villiers and Virat Kohli who propelled the RCB with a 108-run stand. Both of them batted beautifully by taking their time earlier and then slammed some ordinary bowling with utmost precision. The jam-packed crowd was having fun with them batting and they weren't disappointed until the end as the sixes rained in the entire game.
The RCB managed to post 205 runs for the loss of just 3 wickets after 20 overs and had it all covered until Russell in its defence. Everyone knew that Russell was going to go berserk but no one could do anything, unfortunately. Meanwhile, RCB have lost their fifth game of the season and are still winless and getting trolled.
Here are some of the best memes:
*After 1st inning*
Everyone believed that RCB was going to win the match.#RCBvKKR pic.twitter.com/Fe4BiOWjUE

— Srajal Meshram (@SrajalMeshram) April 5, 2019
Ball to Russel pic.twitter.com/wRb1K0fWQd

— Dr. Gill 2 (@ikpsgill2) April 5, 2019
RCB Fan's are waiting for RCB Bowler's.. #RCBvKKR pic.twitter.com/U87HnjPdZ8

— Loveyouall_007 (@loveyouall_007) April 5, 2019
#RCBvKKR Hey Dre – need 16 runs per over….what to do?

Russell: pic.twitter.com/MvfI3Fg3bT

— Alok Tiwari (@AlokTiw46859375) April 5, 2019
#RCBvKKR#Russell
RCB fans right now 😭😭 pic.twitter.com/m59z9whNeI

— Zeyaul Mustfa ضياء المصطفى (@Zeyaul786) April 5, 2019
#RCBvKKR
When RCB start thinking" aaj to hum jeet jayenge'

Russell: pic.twitter.com/G6LHO40kHG

— mSalman (@mohdsalman064) April 5, 2019
Andre Russell literally in every IPL match:-#RCBvKKR #Russell pic.twitter.com/QaUAK0ha4s

— SwAYam SiNha (@_herayam_) April 5, 2019
KKR beats RCB by 5 Wickets#RCBvKKR pic.twitter.com/U6kbC9f6U5

— RVCJ Media (@RVCJ_FB) April 5, 2019
Virat Kohli right now. #RCBvKKR pic.twitter.com/NP0aQ5tfGC

— Godman Chikna (@Madan_Chikna) April 5, 2019
#RCBvKKR
RCB fans : atleast 1 match to bhi jeet jaao !!
RCB : pic.twitter.com/1BrkENPf8Q

— jayelya (@jay_p_g) April 5, 2019
RCB after today's match. Are aaj hee maar dogey kya #Russel #RCBvKKR pic.twitter.com/h4FwEDaXeM

— Aasim Khan (@iaasimk) April 5, 2019
Statue of Destruction #RCBvKKR pic.twitter.com/Tw3MNT7vhE

— Raghav (@comedibanda) April 5, 2019
#RCBvKKR
Rcb reaction After Russell's Thunderstorm pic.twitter.com/7fVK9I0YUh

— Pankaj Tiwary (@Keh_ke_lungaa) April 5, 2019
#RCBvKKR
Rcb to their fans after every match: pic.twitter.com/G6LRuBPeBf

— Taimur (@SaifkaBeta) April 5, 2019