IPL 2020: Aakash Chopra predicts all teams' positions at the end of league stage
"At No.5 I will go with KKR, Sunrisers Hyderabad at No.6, Kings XI Punjab at No.7, and Rajasthan Royals at No.8."- Chopra
Updated - Sep 18, 2020 1:23 pm
5.9K Views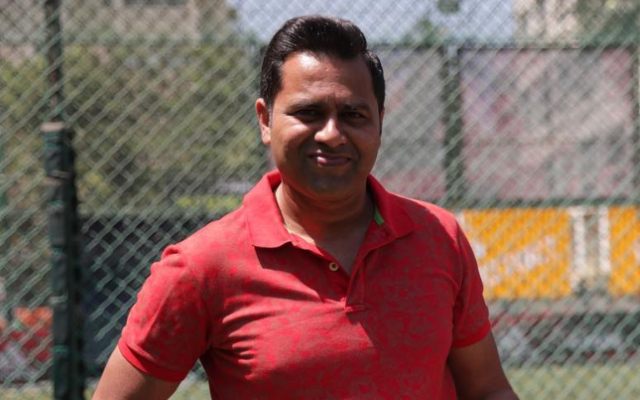 Former Indian cricketer and expert commentator Aakash Chopra is back to his work analysing yet another interesting topic. He is known for giving his amazing opinions on relevant matters of cricket, and currently, he is up with his perspective on the probable points table of the upcoming IPL. He makes all his assessments on his YouTube channel, and even this one came on his channel while answering a fan's query.
Chopra was asked about his opinions on the ranking of teams in IPL 2020. The commentator said though it's a difficult question, he would like to place the top four teams in the following order- Delhi Capitals, Chennai Super Kings, Mumbai Indians, and Royal Challengers Bangalore. He kept these four franchises in the top slot while the rest of them followed. The much-awaited 13th edition of the IPL commences on September 19.
"It is a tough question. I will go with Delhi Capitals at No.1, Chennai Super Kings and Mumbai Indians at No.2 and No.3 and RCB at No.4," he said.
KKR, SRH, KXIP and RR follows
Moving down the order, he chose Kolkata Knight Riders, Sunrisers Hyderabad, Kings XI Punjab, and Rajasthan Royals as his 5th, 6th, 7th, and 8th team respectively in the probable points table of IPL 2020. "At No.5 I will go with KKR, Sunrisers Hyderabad at No.6, Kings XI Punjab at No.7, and Rajasthan Royals at No.8," Aakash Chopra added.
The former KKR player also added that there is a chance that MI and CSK might exchange their positions for slots 2 and 3, depending on their performance. Also, KKR and RCB can have a neck to neck fight for landing into the playoffs. "This is my prediction although I feel there is a scope of change between No.2 and No.3, CSK could be third and Mumbai second. And KKR can be at No.4, and RCB could go to No.5."
Aakash Chopra was also asked to choose the most potent bowling line-up from the eight franchises. He said only two teams fit in this category where Chennai is the team that tops this list by having a variety of bowlers to have an upper hand in the league. The second one on this list would be Delhi Capitals according to him.