IPL 2020: Former BCCI Treasurer Anirudh Chaudhary asks for use of Artificial Intelligence post Sunil Narine's suspect bowling action
Sunil Narine would be barred from bowling in the ongoing IPL if he is reported one more time for his action.
Updated - Oct 13, 2020 12:16 pm
559 Views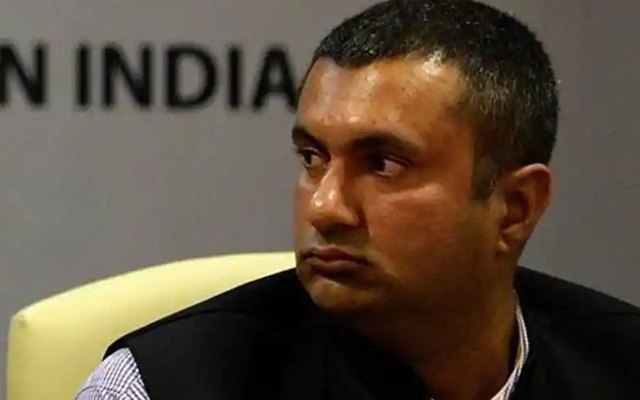 Kolkata Knight Riders (KKR) have been going through a rough phase after their star spinner, Sunil Narine has been warned for his bowling action. He has been warned earlier too, but the recent incident has caused a stir in the KKR squad. During the 24th match of the IPL 2020, the off-spinner was bowling against Kings XI Punjab, and he was objected for his actions by the on-field umpires. He is still allowed to bowl but has been asked to work on his action.
He would be barred from bowling in the ongoing IPL if he is reported one more time for his action. In light of the same, Sunil Narine missed the game for KKR against RCB on Monday with Tom Banton making his IPL debut. However, the move didn't work well for the team and they missed the spinner badly.
Meanwhile, former BCCI treasurer and first chairman of the Data Management Committee of the Indian cricket board, Anirudh Chaudhary, has asked for the use of Artificial Intelligence in such matters. He says that using AI in such cases increases the "fairness quotient of the game."
"The need of the hour is to explore the usage of Artificial Intelligence in conjunction with the broadcast feed to know the angle of extension of the bowling arm in real-time for every delivery. In addition to this, it is high time to revisit the balance between the on-ground umpires and the third umpire to ensure greater consistency of accurate decisions," he was quoted as saying Business World.
Moving player in and out of the team is bizarre, says Chaudhary
He believes that IPL management is doing well, but the use of such innovations would help the game a lot. He also felt that the focus should not only be on Sunil Narine and the whole process should be taken into consideration. Allowing and disallowing a player every now and then will unsettle the fans and the team according to him.
"All this would just enhance the fairness quotient of the game. To be honest this entire situation of disallowing, then allowing and then disallowing someone is quite bizarre. The IPL authorities are doing their job well and playing by the book, and that is commendable.
"However, for a player and the fans, it's like a ping pong back and forth. Let's not focus on Narine here but on the processes that are in place because a player is only following the process that exists," he added.