IPL 2020: RCB garners 84.9 million impressions on Instagram, surpasses giants like Chelsea and Arsenal
Owing to its massive fan base, RCB recently has achieved a milestone that has never been pulled off by any IPL team.
Updated - Oct 10, 2020 12:57 pm
1.6K Views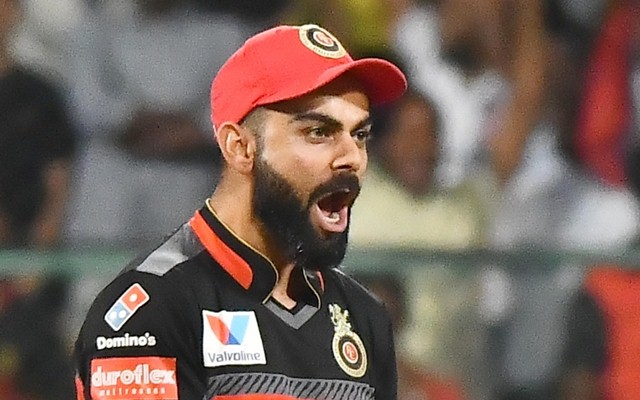 Despite not winning a single IPL trophy yet, Royal Challengers Bangalore (RCB) is one of the most popular franchises in the tournament's history. Since the inception of the IPL, the Bangalore-based franchise has a loyal fan base which has stayed with them through thick and thin.
Every year, RCB fans come out to support the Virat Kohli-led side with the same enthusiasm and zeal. Owing to its massive fan base, RCB recently has also achieved a milestone that has never been pulled off by any IPL team or any Asian sports team. During the month of September 2020, RCB garnered a staggering 84.9 million impressions on its social media handle – Instagram.
RCB not only thumped other IPL sides with this mammoth figure but also surpassed football giants like Arsenal, Chelsea and Real Madrid. The news started doing rounds on social media after an analytics channel posted the impressions figures of various teams for the month of September.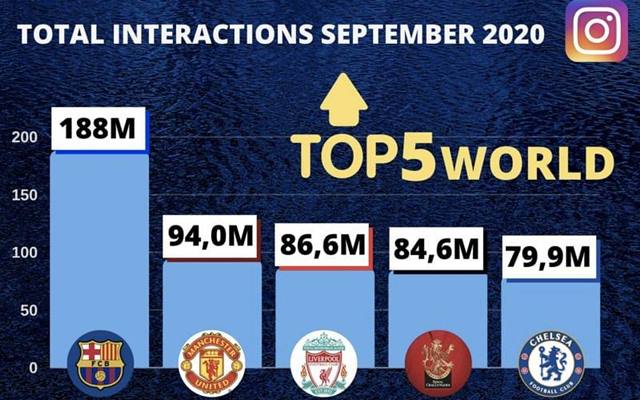 RCB is also the only IPL side with over 1 millions subscribers on YouTube
Unlike any other team, the Bangalore franchise has been rolling out interesting videos on YouTube along with the post-match analysis. Their activity on Instagram and other social media handles has also been impressive and engaging. RCB is the only IPL franchise with more than 1 million subscribers on YouTube and in the last month, it also gained over 5,00,000 subscribers.
RCB also have their own digital channel in 12th Man TV that is headed by Navneet Krishna (ICC 2020 U-19 host). Ajith Ramamurthy, the digital content head, has proved how a team can achieve organic success on social media in the era where the internet is filled up with clickbait content.
Talking about RCB's performance in the UAE so far, Kohli's troops have put up a decent performance in the tournament by clinching three wins in five matches so far. With six points under their belt, RCB are currently sitting fifth in the points table.
Eyeing to break in the upper half of the table, Kohli and Co will now face MS Dhoni's Chennai Super Kings at the Dubai International Stadium on 10th October. In their last match against DC, Bangalore, however, had suffered a thumping 59-run defeat while hunting a daunting target of 197.