IPL 2020 set to be postponed for an indefinite period due to expected Coronavirus lockdown extension
Many reports have surfaced amid the pandemic regarding the commencement of IPL 2020.
Updated - Apr 12, 2020 2:04 pm
1.5K Views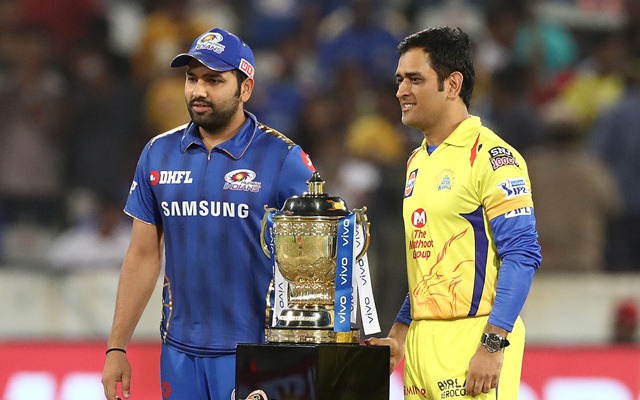 Follow us on Telegram
The wrath of coronavirus has taken a toll on all sporting events across the globe. The pandemic has put the world at a halt and more than 1 lakh deaths have been registered in the world. Amid such a stern situation, the sporting scenario has been inactive as all major matches and tournaments have either been called off or postponed in the wake of the pandemic.
The much-awaited IPL 2020 has also landed into hot water due to the spread of the novel coronavirus. The thirteenth edition of the Indian Premier League was set to commence from 29th March. But the tournament was postponed to April 15th to tackle the coronavirus outbreak. However, the situation continues to remain stern and as a result, the possibility of the tournament to take place remains bleak.
The cash-rich league is expected to postpone further as the whole world including India has been hit with the possibility of lockdown extension due to the pandemic. Chief Ministers of various states have made it clear that another lockdown extension is on the cards and hence, the BCCI has been left with no option but to push the league further.
IPL 2020 could be scheduled before T20 World Cup
"Three states Punjab, Maharashtra and Karnataka have already said that they are extending lockdown. It is implied that IPL can't happen for the time being. But it will certainly not be cancelled. It will be postponed indefinitely," a BCCI said as quoted by India Today.
"We can't cancel IPL as it means losses to the tune of Rs 3000 crore. The BCCI will work with all stakeholders to find a solution but for that normalcy needs to return. It's not possible for BCCI bigwigs to commit that IPL can happen at which particular slot," he added.
Many reports have surfaced amid the pandemic regarding the commencement of IPL 2020. At the moment, the BCCI has been left with two options to organize the much-anticipated league. The first option is to schedule the tournament in September or October before the T20 World Cup 2020. The second option is to schedule the tournament in place of the T20 World Cup 2020 if ICC, Cricket Australia and stakeholders come to an agreement.
"There are a lot of ifs and buts at the moment. You can only have a meaningful discussion when things normalise. Till then, nothing can be said," said the official.
Follow us on Google News