IPL 2020: Stadiums in UAE to have virtual fans and recorded thunderous applause
The BCCI have planned to set up four fan walls in all the three stadiums to maintain the liveliness of the match.
Updated - Sep 19, 2020 3:33 pm
6.4K Views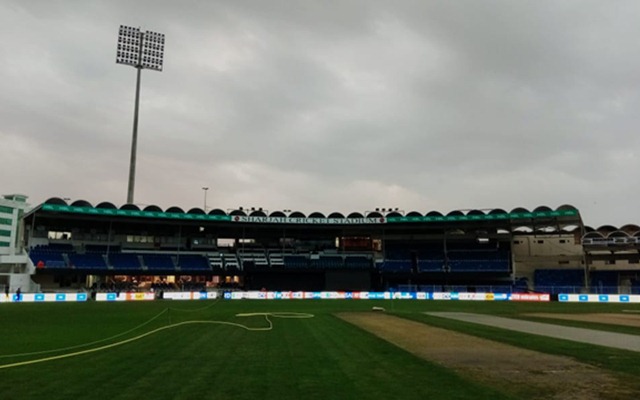 The 13th edition of the Indian Premier League is commencing in a few hours, and fans have just begun the countdown. In the wake of the deadly coronavirus pandemic wreaking havoc across the world, and especially India, the entire IPL 2020, was shifted to UAE.
Also, it is being played under a highly protective bio-secure bubble with no fans allowed in the stands. The matches are set to be played across three cities in the UAE, namely Dubai, Sharjah, and Abu Dhabi.
However, BCCI has made perfect arrangements to keep the spectators happy. Virtual cricket fans are set to take part across the three above mentioned venues to ensure the dazzling atmosphere throughout the game. The BCCI have planned to set up four fan walls in all the three stadiums to maintain the liveliness of the match as per reports by India Today.
The system has been made such that there will be thunderous applause after all the boundaries and 'roar' of the crowd will be heard after each dismissal. The fans are really going to have an experience of the lifetime through these special arrangements.
As per the same reports, the Indian cricket board has collaborated with BookMyShow, which allows fans to be virtually present during the course of the match. The fans can log in and register with the website to follow up with the procedure.
Lucky fans to feature on fan walls at the venue
For the whole match, 96 slots have been allotted to each of the two contesting teams. The fan's number can definitely see the hike owing to the excitement ahead of IPL 2020. With the number of fans going up, the selected lucky ones will get the chance to get featured in fan walls present at the venue. However, the selected fans need to ensure that they are present for the entire duration of the match.
The much-awaited IPL 2020 is all set to take off within few hours, where two giants Mumbai Indians and Chennai Super Kings will lock horns with each other in the season opener. After coping up with their respective setbacks, both the teams will put their best foot forward to steal the honour.