IPL 2020: Twitterati bash CSK captain MS Dhoni for his comments on 'youngsters lacking spark'
The Super Kings' captain has had to face a lot of flak for his outrageous comments.
Updated - Oct 20, 2020 9:36 am
18.8K Views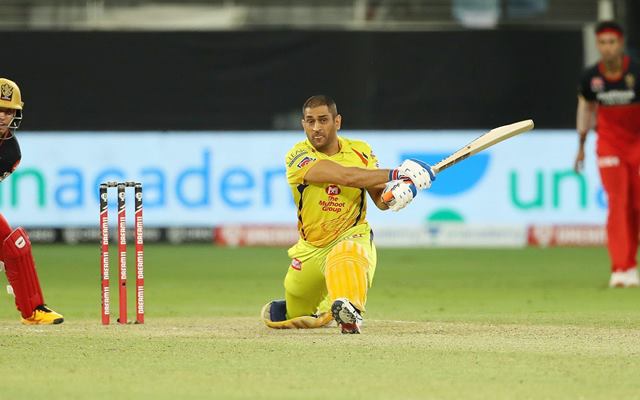 MS Dhoni, the Chennai Super Kings' (CSK) skipper wasn't a happy man after his team's seven-wicket defeat on Monday against the Rajasthan Royals (RR) at the Sheikh Zayed Stadium in Abu Dhabi. The loss also took the Yellow Army to the bottom of the points table and they are on the verge of getting eliminated from the tournament with three wins thus far from 10 games.
Jos Buttler's unbeaten 70 made sure that the Royals chase down the target of 126 with as many as 15 balls to spare. After the encounter, the 39-year-old Dhoni went on to criticise the youngsters, saying that they lacked 'spark'.
"It's fair enough [the criticism for not playing youngsters], this season we weren't there. Maybe we didn't see as much spark from some of our youngsters. Maybe going forward, we bring them in and they play without pressure," Dhoni was quoted as saying in the post-match presentation ceremony.
Former Indian cricketer Kris Srikkanth wasn't happy with Dhoni's comments by any stretch of the imagination. The veteran stated that CSK's team selections have been indifferent and players like Narayan Jagadeesan, who scored 33 on debut against Royal Challengers Bangalore (RCB) haven't gotten enough backing.
Srikkanth criticises MS Dhoni
"I won't accept what Dhoni is saying. This talk of process, process… I won't agree with that. You're talking about process, but the process of selection itself is wrong. A guy like Jagadeesan… you're saying youngsters don't have spark, does Kedar Jadhav have spark? Did Piyush Chawla show spark?
"Come on, this is all ridiculous, I will not accept his answers today. By going on and on about the process, CSK's tournament is going to end. By saying that they will give opportunities from now to youngsters… come on, Jagadeesan showed some spark," Srikkanth said.
CSK are next set to play against Rohit Sharma's Mumbai Indians (MI) on October 23 at the Sharjah Cricket Stadium. If the Super Kings don't make the playoffs it will be the first time when the franchise would be falling short of the second round in the history of the IPL.
In the meantime, the fans on Twitter aren't happy with Dhoni's outrageous comments on the young players. They lashed out at him for not showing faith on players like Jagadeesan and bringing back Kedar Jadhav despite repeated failures.
Here's how the netizens reacted:
Every other game, BCCI cameras were doing photo ops with Dhoni giving tips to youngsters. Bas apni team ke youngsters mein hi spark nahi dikha.

— cricBC (@cricBC) October 19, 2020
When Thala was younger, he axed experienced seniors as apparantly they weren't good fielders and were burden on the team.

When Thala is older, youngsters aren't showing much spark to push the experienced seniors out.

It's always the age group of which Dhoni isn't a part.

— innocent (@Tweet_innocent) October 19, 2020
"Didn't see spark in youngsters"- is the most outrageous thing I have heard.

If no one had seen spark in Dhoni, if no one had backed him after being run out in the first match, we wouldn't have gotten an legend in cricket.

— The Joker 🃏 (@Joker122018) October 19, 2020
Outrageous statement by Dhoni to say he didn't find any spark in youngsters to give them a fair run. Jaggi tried hard, showed intent to score 33 on his debut& was dropped unceremoniously.Not sure what spark Jadhav showed to have made a comeback into the side. Ridiculous @msdhoni

— JeevaKesavan (@JeevaKesav) October 19, 2020
Outrageous statement by Dhoni to say he didn't find any spark in youngsters to give them a fair run. Jaggi tried hard, showed intent to score 33 on his debut & was dropped unceremoniously. Not sure what spark Kedar Jadhav showed to have made a comeback into the side. Ridiculous.

— Srini Mama (@SriniMaama16) October 19, 2020
Really disappointed to hear this from #Dhoni without giving the chance how can you say there is not enough spark   

"Maybe we didn't see the kind of spark that they could've given us to say okay you know push the experienced guys and make space for them."#CSKvRR #Dream11IPL

— VigneshWaran Baskaran💓 (@Im_The_VicKy) October 20, 2020
#MSDhoni should give chance for youngsters
He is doing the same mistake like Ganguly did while playing for India
He acts in lot of commercial n earns lot of money for each
Should look to earn more points in points table too#CSKvsRR

— Vijay Kumar (@BVVijayKumar1) October 20, 2020
There was the time when MS Dhoni ended career of Sehwag, Sachin, Dravid, Laxman, Yuvraj and many more….Its his time now to leave the chair for some youngster….#Shameless #MSDhoni #MsDian

— Mohit Agnihotri (@mohit_1021) October 20, 2020
The guy mostly involved in brands, commercial, image makeover said that he did not know it was his 200th match till the time of toss, comments like these makes me question his integrity. Fans seem to ignore this hypocrisy but i don't. #IPL2020 #CSK #MsDian #MSDhoni

— SapioSexual (@SapioSe70868279) October 20, 2020
This is all about #MSDhoni & his selfish arrogance. #Madness @ChennaiIPL still beliving https://t.co/rT9CFoXAzt

— Archu (@archujb) October 20, 2020
@msdhoni blames youngsters for lacking 'spark' leading to @ChennaiIPL languishing at the bottom of the the table!!

Not giving youngsters a chance to play & then laying blame on them! If shamelessness had a face, it would have Dhoni written all over it. 😡😡#CSK#MSDhoni pic.twitter.com/9gVkQxokds

— Dr. (Major) Akhilesh Mishra (@maverickilroy) October 20, 2020