IPL 2021: BCCI keeps Hyderabad as back-up option amid surge in COVID-19 cases in India
India recorded 89,129 new COVID-19 cases on April 2.
Updated - Apr 3, 2021 5:26 pm
2.1K Views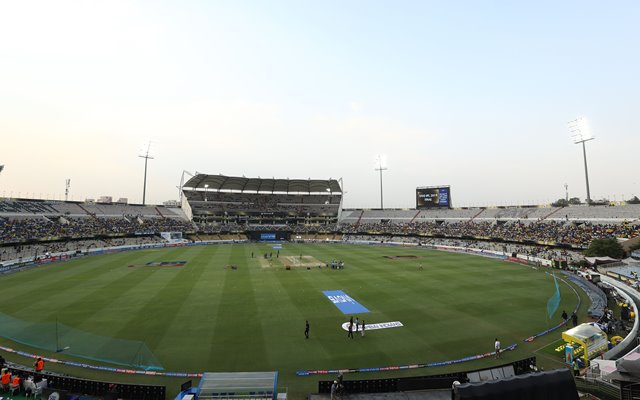 There is a growing uncertainty around the 14th edition of the Indian Premier League (IPL) due to the recent surge in COVID-cases in India. Maharashtra is at the centre of this outbreak with more than 40,000 cases emerging per day over the last few days. Currently, Chennai, Mumbai, Ahmedabad, Delhi, Bengaluru and Kolkata are set to host a fixed set of matches according to the schedule.
However, the BCCI is keeping a close eye on the rising cases in the country and has kept Hyderabad and Indore as a backup venue option if they are forced to cancel the matches in any of the aforementioned cities. Mumbai seems to be going under lockdown if the Maharashtra Chief Minister Uddhav Thackeray's address to the state on Friday is anything to go by.
"Today, I am giving an indication for a complete lockdown, but not announcing it formally. If things do not improve visibly in a couple of days and if no other solution is found, we will have to announce another lockdown like it is being done globally," he said.
"Look, even if there is a lockdown, the teams are in bio-bubble and also it's a closed-door event. So we are still confident that IPL games in Mumbai will be held as per schedule with Delhi Capitals playing Chennai Super Kings on April 10 on the second day of the tournament. But Hyderabad and Indore are there on stand-by in case the situation goes out of hand," a BCCI official said.
BCCI has state government's assurance
Having said that, the BCCI has the state's assurance as lockdown won't affect the IPL with all the teams in a bubble. Teams have already reached Mumbai and are staying at exclusive accommodations and the players are either in a bubble or are serving the mandatory quarantine period. As of now, it seems the matches won't be affected but even then, BCCI has kept a back-up option open keeping Hyderabad ready.
While speaking to ESPNCricinfo, some of the franchises also confirmed that the board is yet to tell them anything about moving to Hyderabad and remained confident that the tournament will take place in the original six listed cities.
As for COVID-19, India recorded 89,129 new cases on April 2 and is currently the fifth worst-hit country in the world. Maharashtra, Karnataka and Tamil Nadu are the three of the top worst-hit states in India.
Watch – Five Biggest IPL controversies