IPL 2021: How a subtle change in technique has helped Prithvi Shaw overcome loss of form
Prithvi displayed his full range of shots during his 38-ball 72 against Chennai in Wankhede on Saturday.
Updated - Apr 11, 2021 7:04 pm
998 Views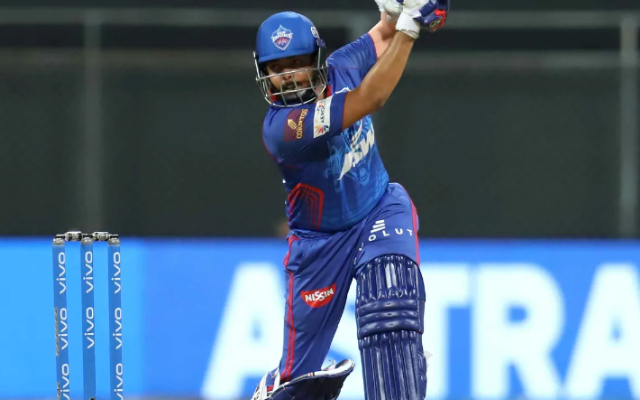 Follow us on Telegram
In the IPL 2020, Prithvi Shaw had averaged 17.53 in the 13 matches which he played. After scoring two 60s in the first four matches, Shaw's form with the bat dropped drastically. He was found out by most of the bowlers and was struggling greatly with the ball coming back into him. He went to Australia to play the Test series and was dropped after just one match. 
The youngster didn't get another opportunity on that tour again and came back home, only to get the news of getting dropped from the Test squad. Between getting dropped and coming back into form, the 21-year-old has made some changes in his technique and it seems to have worked out well. During his knock of 72 runs off just 38 balls against Chennai on Saturday, some of these changes were very well visible. 
What was the issue with his technique?
Having been looked at as a prodigal prospect ever since he first headlined, his technique seemed flawless for quite some time. He kept on piling runs in age-group cricket, then domestic cricket, and started his international career with a century on Test debut. He went seamlessly to the top-level cricket without any technical breach. But, the IPL is different. There are several analysts around a team and it doesn't take a lot of time for them to identify a potential weakness. 
In Prithvi's case, it was the ball pitching and coming back at him from length. During the IPL 2020, the bowlers got some swing with the new ball early on and with that swing, they were able to perfectly get the ball to shape back into the batsman. Shaw struggled majorly as he was either LBW or bowled.
By the end of the season when he was dropped from Delhi playing XI, his confidence seemed low while his technique seemed flawed. Maybe everyone judged his technique too soon. Even in the only Test which he played in Australia, his Delhi Capitals' head coach Ricky Ponting sitting in the commentary box predicted his dismissal. 
The solid comeback 
Between the latter half of the IPL till getting dropped from the Indian team, Shaw seemed to be in a puddle where he was not able to make a single run. However, all of that changed when he returned to domestic cricket. In the Vijay Hazare Trophy 2021, Shaw scored 827 runs at an average of 165.4 with a strike rate of 138.29. No batsman has scored more runs in one season in the history of the tournament and his numbers are just a solid representation of his domination.
So, what changed? Was the lack of quality of good bowlers or something else? To answer that question, we might need to wait for some time and see if Shaw will be tested against the fast bowlers once again in the IPL 2021. But, for now, with his knock of 72, he has shown a tremendous display of batting, backed with technical changes.
As Shaw was showing his range of shots against Chennai at Wankhede on Saturday night, Sunil Gavaskar was explaining the changes which the young batsman has made to his stance that is allowing him to counter that incoming delivery. 
The infamous pad-bat gap and the plan to counter it
The main reason which was bugging Shaw's technique was the gap between bat and pad. If the bowlers were able to swing the ball just a tad more than expected, there would be a big gap between the bat and the pad of Prithvi allowing the ball to sneak in for an LBW or a bowled. On Saturday night, Shaw didn't face a lot of swinging balls but still, the change in his stance was visible. 
The youngster has now started keeping his right elbow a bit closer to the body. Due to this slight change, he is able to control the bat speed, which allows him not to go hard at the ball. This change allows him to maneuver the ball in any direction, avoiding flashing drives instead. Bringing the right elbow close to the body is now also allowing him to keep the bat and pad in close proximity.
With this technique, he can also meet the ball under his eyes allowing him to middle it more than often. One more change in technique which was noticed by commentator and former cricketer Simon Doull was the position of his back leg. The subtle change in how he used to place his back leg while going into the shot has now allowed him to transfer his weight on the shot while going for the drives.
He can now prevent trying to over-hit the ball to get more power. All of these small technical changes have allowed Shaw to keep his bat closer to the front pad. 
Prithvi Shaw- A true student of the game
As the IPL moves forward, Shaw's knock on Saturday will remain one of the highlights, but it will be interesting to see if he can keep his form going. For now, he has seen a setback and has come back strongly by learning quickly from his mistake. There could be an influence of Pravin Amre, a coaching staff of Delhi Capitals, who had previously helped Ajinkya Rahane solve his pad-bat gap issues during the early stages of his career. 
But, it should be noted that it takes great courage to make a comeback as Shaw has done. To conclude, I would like to end with something which the great Sunil Gavaskar said on air during Saturday's clash. "In this game, you are a student every single day. The moment you think of yourself as the master, you are on a downward spiral. You have got to be looking to get better every day. As long as you have that attitude, you will go far."
For now, it seems Prithvi Shaw is a  student who has learned from his mistakes and bounced back like a true champion.
Watch five biggest IPL controversies – 
Follow us on Google News