IPL 2021: Scott Styris points out Mumbai Indians' similarity with America sports franchise which makes them successful
Styris believes that the Mumbai team scouts just like the American Sporting teams do.
Updated - May 1, 2021 10:59 am
1.3K Views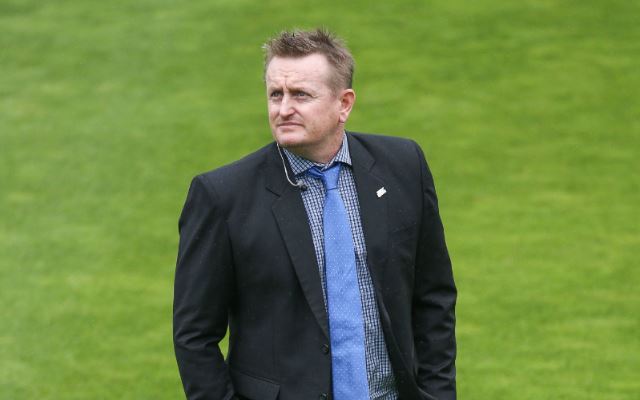 Former New Zealand cricketer Scott Styris has explained the reason why Mumbai Indians have been highly successful in the Indian Premier League. According to the cricketer turned commentator, Mumbai has been able to scout talents and give them the right opportunity by backing them with training. 
Styris pointed out by taking the examples of the Pandya brothers and Jasprit Bumrah. Bumrah arrived in the Mumbai Indians camp at a young age and made his debut in 2013. In 2015, Hardik played for Mumbai for the first time and a year later, his older brother, Krunal also made his debut. 
Since playing for the Mumbai Indians, the trio has gone on to make their debut for India and their time with Mumbai has been effective for them and the franchise. In 2013, Mumbai won their first title and followed that with four more titles in subsequent years, 2015, 2017, 2019, and 2020. 
I am a full believer, 100% behind the scouting: Scott Styris
Styris said that the style of scouting which Mumbai has done is similar to what happens in the United States of America, with other sports such as Basketball and Baseball. "I am an American sports fan, and scouting is a huge part of what they do over there. Your ability to find players under the radar. Look at what has happened to Mumbai, the way they've been able to find and develop the Pandya brothers. The way they've been able to get Jasprit Bumrah. I am a full believer, 100% behind the scouting," Styris said while talking on a Star Sports show. 
"Mumbai has a huge team behind scouting talents. Kiran More and most recently joined Parthiv Patel have an eye for picking up talents and have tasked to do that across the country" he said. Even this year, Mumbai picked Marco Jensen, a young pacer from South Africa, who has not yet properly been incorporated in the South African domestic and international setup. 
"We've got Parthiv Patel here in the bubble (as a commentator), who is — if not here, he's scouting for the Mumbai Indians. He is right up there, and he is looking for players all around the world. They've got scouts looking at all the leagues below, even the first-class levels, and that's why Mumbai seems to find these players. I think if you want sustained excellence, then you must have a very strong scouting unit." Styris added.
Free Hit with Sandeep Warrier