'IPL 2021 should be stopped' – Kirti Azad on sudden COVID-19 cases in the camp
The RCB KKR clash got postponed as COVID-19 cases broke out in Kolkata camp.
Updated - May 3, 2021 7:59 pm
2.6K Views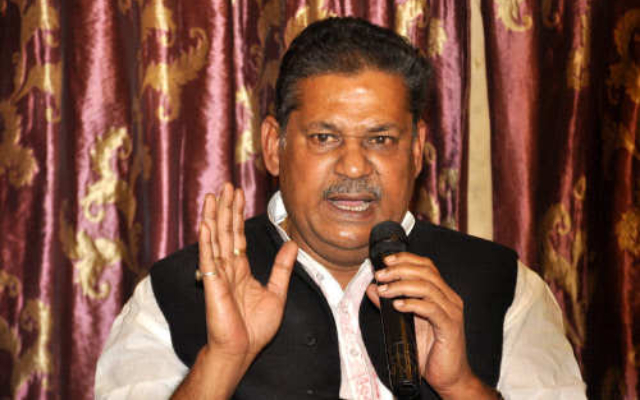 India is battling the disastrous wave of COVID-19 currently and IPL 2021 is on amid all the fear and panic. It was well inside IPL's water-tight bio bubble until some cases broke out on May 3. Two players of KKR tested positive while members of non-playing staff tested positive from CSK. On the other hand, five groundsmen of DDCA tested positive and amid so much chaos, former Indian cricketer Kirti Azad has given his opinion.
Azad believes that the IPL 2021 should be postponed with immediate effects and players' safety should be given prime importance right now. The former cricketer has questioned BCCI's intent to carry forward the league amid such a terrible situation in the nation.
"I thought they were in a bubble and safe from everything and entertaining cricket lovers and the country. It's very unfortunate that you are getting Corona positive cases being in a bubble. Obviously, that means, there has been a security lapse. So, it's really appalling that this is how things are going at the moment. If this is the case that came out. It should be stopped," Kirti Azad told InsideSport.
There has been a security lapse in IPL 2021 bubble: Azad
Varun Chakravarthy and Sandeep Warrier from KKR while CSK CEO Kasi Vishwanathan, bus cleaner, and bowling coach Lakshmipathy Balaji have tested positive. Five groundsmen of DDCA have tested positive and Azad believes that one can not imagine to which extent the infection could have gone. It usually takes 6-7 days to detect infection in normal course and players are not just safe, Azad reckoned.
"For six days, you cannot detect any corona infection. It's only on the 7th day that you come to know. So, obviously seeing what has happened with KKR players and CSK staff, there has been a security lapse and what we thought was a very safe zone, isn't one," Azad concluded.
Due to the KKR players testing positive for the virus before the match, the RCB KKR clash got postponed in IPL 2021 and the new dates for the same are yet to be announced.