IPL 2021: West Indies players in doubt for UAE phase due to packed CPL schedule
Talks are going on between BCCI and CWI officials to postpone the CPL 2021 to allow West Indies players to play IPL in the UAE leg.
Updated - Jun 9, 2021 6:33 pm
2.9K Views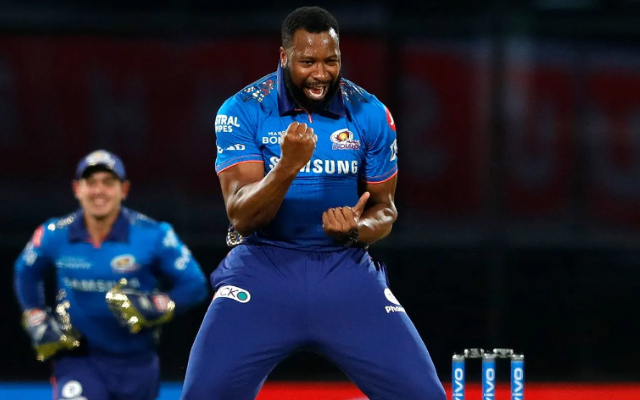 The Board of Control for Cricket In India (BCCI) officials had a Special General Meeting (SGM) on May 29 in which the fate of the 14th edition of the Indian Premier League (IPL) was sealed with the UAE set to host the remaining 31 games. While the officials said, they will have a word with the foreign boards regarding their availability, nothing concrete has come yet.
Already, the Australian and England players are in doubt for the remainder of the league and now the news has come that the availability of the West Indian players is also in doubt considering the Caribbean Premier League (CPL) will finish just before the start of the IPL on September 19.
If this news is true, then the franchises like Kolkata Knight Riders (KKR), Punjab Kings (PKBS), and Mumbai Indians (MI) will be hit hard as they have top West Indies players in their team. The CPL will start on August 28 and end on September 19.
According to a report in Hindustan Times, IPL teams KKR and PKBS also own Trinbago Knight Riders and St Lucia Zouks respectively and they feel to postpone the CPL at the 11th hour to accommodate IPL will be difficult for Cricket West Indies (CWI).
The BCCI are currently having a word with not only CWI but other boards too to allow the foreign players for the rest of the 31 games for the UAE leg. But it almost seems impossible for CWI do to anything now because West Indies are also set to host Pakistan in the month of July-August.
Participation of West Indies players in doubt for the UAE leg of IPL because of a packed schedule
Not only the Pakistan series, but West Indies also hosts South Africa before and later Australia and they are set to play 15 T20I games. Players such as Kieron Pollard, Sunil Narine- Trinbago Knight Riders, and Faf du Plessis- St Lucia Zouks are important to their respective franchises in IPL. With so much at stake plus hard quarantine norms for players, while landing in one particular country, the participation of the Caribbean players is in major doubt for the UAE leg.