IPL 2021: When and Where to Watch IPL on TV, Online, and Live Streaming Details for India
IPL 2021 will be held behind closed doors keeping in mind the Covid-19 situation in the country.
Updated - Apr 8, 2021 11:46 am
10.3K Views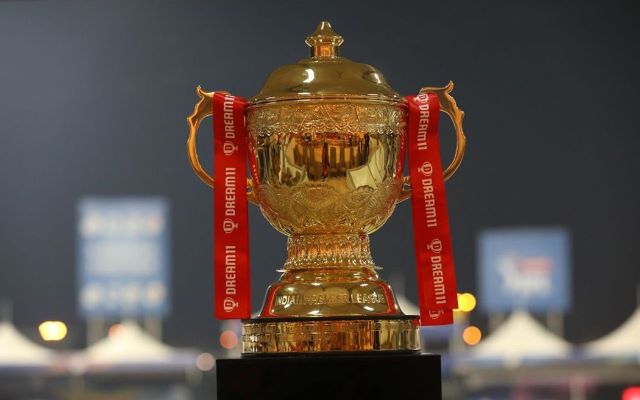 Not even half a year has passed since Mumbai Indians pipped Delhi Capitals by 5 wickets at Dubai to lift the IPL trophy for a record fifth time, and twice in a row. And here it is again, the most sought-after tournament in the cricketing world, the 14th edition of the Indian Premier League (IPL) is hours away from its start as the defending champions Mumbai Indians take on Royal Challengers Bangalore on April 9th, 2021.
While the previous edition of the tournament had to be shifted to the United Arab Emirates (UAE) owing to the COVID-19 situation in India, much to the delight of everyone, the current edition of the tournament will be played in India, albeit behind closed doors. Six neutral venues namely Chennai, Mumbai, Kolkata, Ahmedabad, Delhi, and Bengaluru will host the league matches while the eliminators, qualifiers, and the final will be hosted at Narendra Modi Stadium in Motera, Ahmedabad.
Much like every season, the eight participating teams – Mumbai Indians, Chennai Super Kings, Kolkata Knight Riders, Rajasthan Royals, Sunrisers Hyderabad, Royal Challengers Bangalore, Delhi Capitals, and Punjab Kings – will meet each other twice in a round-robin format during the league phase before the top four battle out in the Playoffs, followed by the titular clash.
The evening games are scheduled to start each day at 7:30 pm IST, while on double-headers days, the afternoon fixtures will commence at 3:30 pm IST. In all, there will be a total of 11 doubleheaders where six teams will play three afternoon matches and two will play two afternoon matches.
Where to watch IPL 2021 live on television in India?
All the fixtures of IPL 2021 will be broadcasted live on Star Sports 1, Star Sports 1 HD, and Star Sports 3 and Star Sports 3 HD TV in India.
Where to watch IPL 2021 live streaming?
Live streaming of IPL 2021 will be available on the Disney+ Hotstar and Jio TV in India.
Where to watch the regional telecast for IPL 2021?
The entire tournament will be aired live in regional languages on Star Sports 1 Hindi, Star Sports 1 Hindi HD, Star Sports Tamil, Star Sports Telugu, Star Sports Kannada, and Star Sports Bangla.
IPL 2021 full schedule, fixtures, venues, and timings
Friday, April 9
Mumbai Indians (MI) vs Royal Challengers Bangalore (RCB) – 7:30 PM IST (Chennai)
Saturday, April 10
Chennai Super Kings (CSK) vs Delhi Capitals (DC) – 7:30 PM IST (Mumbai)
Sunday, April 11
Sunrisers Hyderabad (SRH) vs Kolkata Knight Riders (KKR) – 7:30 PM IST (Chennai)
April 12, Monday
Rajasthan Royals (RR) vs Punjab Kings (PBKS) – 7:30 PM IST (Mumbai)
Tuesday, April 13
Kolkata Knight Riders (KKR) vs Mumbai Indians (MI) – 7:30 PM IST (Chennai)
Wednesday, April 14
Sunrisers Hyderabad (SRH) vs Royal Challengers Bangalore (RCB) – 7:30 PM IST (Chennai)
Thursday, April 15
Rajasthan Royals (RR) vs Delhi Capitals (DC) – 7:30 PM IST (Mumbai)
Friday, April 16
Punjab Kings (PBKS) vs Chennai Super Kings (CSK) – 7:30 PM IST (Mumbai)
Saturday, April 17
Mumbai Indians (MI) vs Sunrisers Hyderabad (SRH) – 7:30 PM IST (Chennai)
Sunday, April 18
Royal Challengers Bangalore (RCB) vs Kolkata Knight Riders (KKR) – 3:30 PM IST (Chennai)
Delhi Capitals (DC) vs Punjab Kings (PBKS) – 7:30 PM IST (Mumbai)
Monday, April 19
Chennai Super Kings (CSK) vs Rajasthan Royals (RR) – 7:30 PM IST (Mumbai)
Tuesday, April 20
Delhi Capitals (DC) vs Mumbai Indians (MI) – 7:30 PM IST (Chennai)
Wednesday, April 21
Punjab Kings (PBKS) vs Sunrisers Hyderabad (SRH) – 3:30 PM IST (Chennai)
Kolkata Knight Riders (KKR) vs Chennai Super Kings (CSK) – 7:30 PM IST (Mumbai)
Thursday, April 22
Royal Challengers Bangalore (RCB) vs Rajasthan Royals (RR) – 7:30 PM IST (Mumbai)
Friday, April 23
Punjab Kings (PBKS) vs Mumbai Indians (MI) – 7:30 PM IST (Chennai)
Saturday, April 24
Rajasthan Royals (RR) vs Kolkata Knight Riders (KKR) – 7:30 PM IST (Mumbai)
Sunday, April 25
Chennai Super Kings (CSK) vs Royal Challengers Bangalore (RCB) – 3:30 PM IST (Mumbai)
Sunrisers Hyderabad (SRH) vs Delhi Capitals (DC) – 7:30 PM IST (Chennai)
Monday, April 26
Punjab Kings (PBKS) vs Kolkata Knight Riders (KKR) – 7:30 PM IST (Ahmedabad)
Tuesday, April 27
Delhi Capitals (DC) vs Royal Challengers Bangalore (RCB) – 7:30 PM IST (Ahmedabad)
Wednesday, April 28
Chennai Super Kings (CSK) vs Sunrisers Hyderabad (SRH) – 7:30 PM IST (Delhi)
Thursday, April 29
Mumbai Indians (MI) vs Rajasthan Royals (RR) – 3:30 PM IST (Delhi)
Delhi Capitals (DC) vs Kolkata Knight Riders (KKR) – 7:30 PM IST (Ahmedabad)
Friday, April 30
Punjab Kings (PBKS) vs Royal Challengers Bangalore (RCB) – 7:30 PM IST (Ahmedabad)
Saturday, May 1
Mumbai Indians (MI) vs Chennai Super Kings (CSK) – 7:30 PM IST (Delhi)
Sunday, May 2
Rajasthan Royals (RR) vs Sunrisers Hyderabad (SRH) – 3:30 PM IST (Delhi)
Punjab Kings (PBKS) vs Delhi Capitals (DC) – 7:30 PM IST (Ahmedabad)
Monday, May 3
Kolkata Knight Riders (KKR) vs Royal Challengers Bangalore (RCB) – 7:30 PM IST (Ahmedabad)
Tuesday, May 4
Sunrisers Hyderabad (SRH) vs Mumbai Indians (MI) – 7:30 PM IST (Delhi)
Wednesday, May 5
Rajasthan Royals (RR) vs Chennai Super Kings (CSK) – 7:30 PM IST (Delhi)
Thursday, May 6
Royal Challengers Bangalore (RCB) vs Punjab Kings (PBKS) – 7:30 PM IST (Ahmedabad)
Friday, May 7
Sunrisers Hyderabad (SRH) vs Chennai Super Kings (CSK) – 7:30 PM IST (Delhi)
Saturday, May 8
Kolkata Knight Riders (KKR) vs Delhi Capitals (DC) – 3:30 PM IST (Ahmedabad)
Rajasthan Royals (RR) vs Mumbai Indians (MI) – 7:30 PM IST (Delhi)
Sunday, May 9
Chennai Super Kings (CSK) vs Punjab Kings (PBKS) – 3:30 PM IST (Bengaluru)
Royal Challengers Bangalore (RCB) vs Sunrisers Hyderabad (SRH) – 7:30 PM IST (Kolkata)
Monday, May 10
Mumbai Indians (MI) vs Kolkata Knight Riders (KKR) – 7:30 PM IST (Bengaluru)
Tuesday, May 11
Delhi Capitals (DC) vs Rajasthan Royals (RR) – 7:30 PM IST (Kolkata)
Wednesday, May 12
Chennai Super Kings (CSK) vs Kolkata Knight Riders (KKR) – 7:30 PM IST (Bengaluru)
Thursday, May 13
Mumbai Indians (MI) vs Punjab Kings (PBKS) – 3:30 PM IST (Bengaluru)
Sunrisers Hyderabad (SRH) vs Rajasthan Royals (RR) – 7:30 PM IST (Kolkata)
Friday, May 14
Royal Challengers Bangalore (RCB) vs Delhi Capitals (DC) – 7:30 PM IST (Kolkata)
Saturday, May 15
Kolkata Knight Riders (KKR) vs Punjab Kings (PBKS) – 7:30 PM IST (Bengaluru)
Sunday, May 16
Rajasthan Royals (RR) vs Royal Challengers Bangalore (RCB) – 3:30 PM IST (Kolkata)
Chennai Super Kings (CSK) vs Mumbai Indians (MI) – 7:30 PM IST (Bengaluru)
Monday, May 17
Delhi Capitals (DC) vs Sunrisers Hyderabad (SRH) – 7:30 PM IST (Kolkata)
Tuesday, May 18
Kolkata Knight Riders (KKR) vs Rajasthan Royals (RR) – 7:30 PM IST (Bengaluru)
Wednesday, May 19
Sunrisers Hyderabad (SRH) vs Punjab Kings (PBKS) – 7:30 PM IST (Bengaluru)
Thursday, May 20
Royal Challengers Bangalore (RCB) vs Mumbai Indians (MI) – 7:30 PM IST (Kolkata)
Friday, May 21
Kolkata Knight Riders (KKR) vs Sunrisers Hyderabad (SRH) – 3:30 PM IST (Bengaluru)
Delhi Capitals (DC) vs Chennai Super Kings (CSK) – 7:30 PM IST (Kolkata)
Saturday, May 22
Punjab Kings (PBKS) vs Rajasthan Royals (RR) – 7:30 PM IST (Bengaluru)
Sunday, May 23
Mumbai Indians (MI) vs Delhi Capitals (DC) – 3:30 PM IST (Kolkata)
Royal Challengers Bangalore (RCB) vs Chennai Super Kings (CSK) – 7:30 PM IST (Kolkata)
Tuesday, May 25
Qualifier 1 – 7:30 PM IST (Ahmedabad)
Wednesday, May 26
Eliminator – 7:30 PM IST (Ahmedabad)
Friday, May 28
Qualifier 2 – 7:30 PM IST (Ahmedabad)
Sunday, May 30
IPL 2021 Final – 7:30 PM IST (Ahmedabad)