IPL 2022: 5 controversial decisions by umpires in the tournament so far
Get every cricket updates! Follow us on
Indian Premier League (IPL) is the cricketing festival that keeps the entire country hooked. There is a lot of zeal surrounding the tournament in every part of India, and every little thing that happens on the field is scrutinized heavily by the experts and millions of fans.
Meanwhile, IPL and controversy have always gone hand in hand in the history of the cash-rich league. Over the 15 editions of the tournament, almost every season, there has been a decision that has changed the course of the match and the season for a particular franchise. While it worked in favour of some teams, it has also worked against many others. The controversies have highlighted the discrepancy in the umpiring standards in the tournament and the quality of umpires as well. Here are the
5 controversial decisions by umpires in IPL 2022 so far
1. Virat Kohli's LBW against Mumbai Indians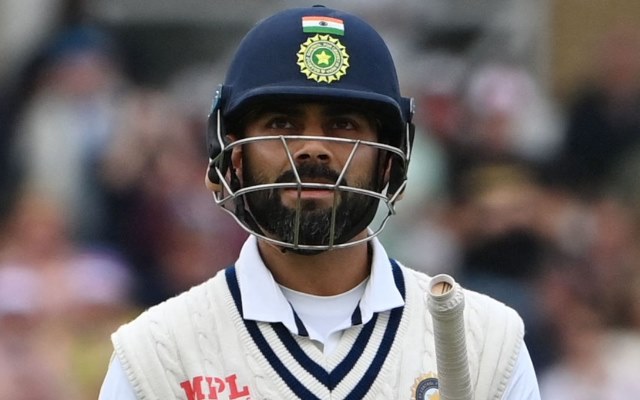 We all know about the former Indian skipper Virat Kohli's capabilities. The thought of him standing on the crease petrifies the bowlers. However, he is going through a rough patch in this edition of the IPL so far and has bagged golden ducks in the last two games.
In the match against Mumbai Indians, Kohli faced a contentious LBW decision on the very first ball of Dewald Brevis. Batting splendidly on a score of 48 runs off just 36 balls, he was given LBW by umpire Virender Sharma. The third umpire also didn't do anything as he felt that the ball hit the bat and pad simultaneously, and there wasn't enough evidence to overturn the on-field umpire's decision.
Virat left the field in rage, slamming the bat to the ground. This decision fumed many controversies and the RCB fans took to Twitter to bash BCCI  for the umpire's slip. However, this decision restricted Virat Kohli from scoring his first half-century in this edition as he is struggling with his form with the bat in the tournament so far.