IPL 2022: 5 Indian players who will make it to India's T20 World Cup Squad Down Under
India are set to play South Africa, England, West Indies and the Asia Cup before the T20 World Cup 2022.
Get every cricket updates! Follow us on
All eyes will now be on the Indian setup as the Tata IPL 2022 approaches its conclusion for this year. The squad for India's T20 series against South Africa has already been named. A few new entrants have already started to come into consideration for India's T20 squad, along with resurgences of done and dusted players, courtesy of consistent performances in IPL 2022.
The BCCI has lined up a very high number of T20 games leading up to the world cup. After the South Africa series, India are set to play England (away), West Indies (away), followed by the Asia Cup, which will also be in a T20 format this year to prepare for the T20 world cup down under. This only means one thing: more and more chances for players to prove their mettle before the T20 World Cup to cement their place in the eleven.
Let us scan through five such players, who are in red-hot form and might be considered for India's T20 world cup squad in Australia.

1. Dinesh Karthik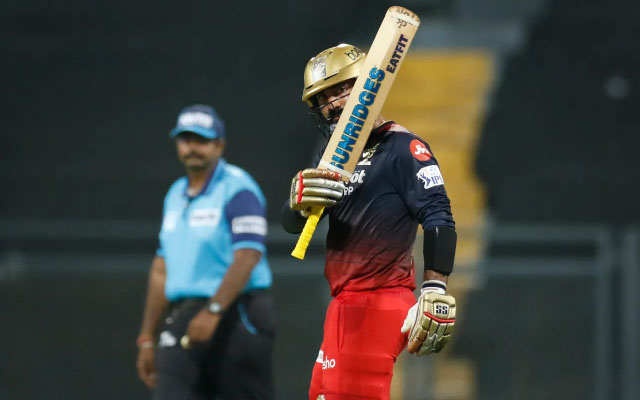 As the good old saying goes, "Everything will be okay in the end. It's not the end if it's not okay." That is true in the case of Dinesh Karthik. Karthik, who had turned into a player-cum-commentator post the 2019 World Cup, was almost considered done and dusted with regards to a place in the Indian setup with scores of 8, 0, 38*, 25*, and 12.

Karthik last played a T20I against Australia in February 2019. He had been showing signs of a complete finisher with a consistent strike rate of above 150. Karthik's resurgence came in the Tata IPL 2022, where he was given the role of a finisher in the Royal Challengers Bangalore setup and Boy! Karthik delivered for RCB. In all, Karthik has scored 287 runs at an average of 57.40 in the 14 innings he has played for RCB this season.

Karthik, who was always underrated during the MS Dhoni era, is finally coming into his own with 360-degree unorthodox shots. The way Karthik has batted, RCB has not missed Mr. 360, Ab de Villiers. The newly found finisher for RCB has won matches from the jaws of defeat as Karthik has the best strike, 191.33 between overs 16-20 for RCB. Such high-pressure performances have earned Karthik a callup into the T20 squad against South Africa, meaning the selectors have already locked on Karthik as their finisher for the Indian team along with Hardik Pandya for the T20 world cup Down Under.