IPL 2022: 5 players who can win Emerging Player Award
Playing at such a level teaches the uncapped wayward how to take up responsibilities.
Over the years, the Indian Premier League has been facilitating Indian cricket with raw talent to polish. Year on year, IPL, fortunately, becomes a boot camp to produce the best of best talents across boundaries. The youngest batters and bowlers play against the most experienced in the game.
The give-and-take relationship between these players is what attracts the audience. Playing at such a level teaches the uncapped wayward how to take up responsibilities. At the mere age of 22 years or less, these young guns walk into the field with big shoes to fill.
For a player to be eligible for the "Emerging Player" award in IPL 2022, he must meet all four criteria which are; he should be born after 1 April 1996; he should have played five or fewer Test matches or 20 or fewer ODIs; he should have played in 25 or less IPL matches (at of the start of the season); he should have not previously won the Emerging Player award.
Let's take a look at the top five contenders who can win the Emerging Player Award in IPL 2022:
1. Umran Malik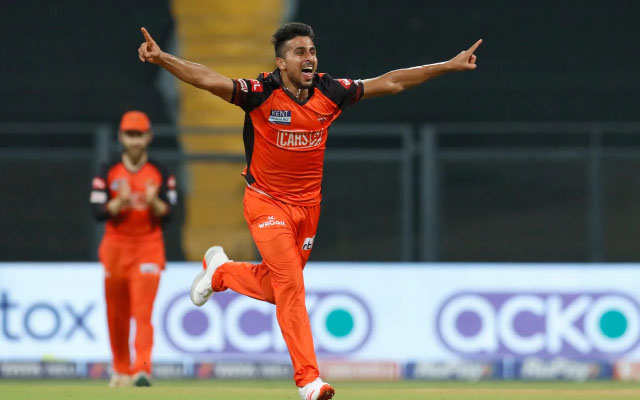 This Jammu and Kashmir's fast bowling sensation has stirred excitement throughout this tournament. The 22-year-old Umran Malik has consistently clocked over 150 kmph for Sunrisers Hyderabad. Even the best of batters struggled against his thunderbolts.
Malik earned his maiden national call as he got selected in the 18-member Indian squad heading for five T20 internationals against South Africa. Umran might need a hand in perfecting his line and length. But on the pace front, he seems good for SRH and now for India as well.
With 22 wickets in 14 matches this season, he is a perfect contender for becoming the Emerging player of the season. Although his economy remains as high as nine, he still has rattled the batters with his pace. His national call-up might also give him some confidence.