IPL Production and Crew members: Travel directives, Stay arrangements, Bio-secure bubble, Movement Restrictions, Workday protocols – All you need to know
The preparations for ensuring the health and safety of all the involved stakeholders are top-notch at the Star Sports.
Updated - Sep 18, 2020 6:12 pm
151 Views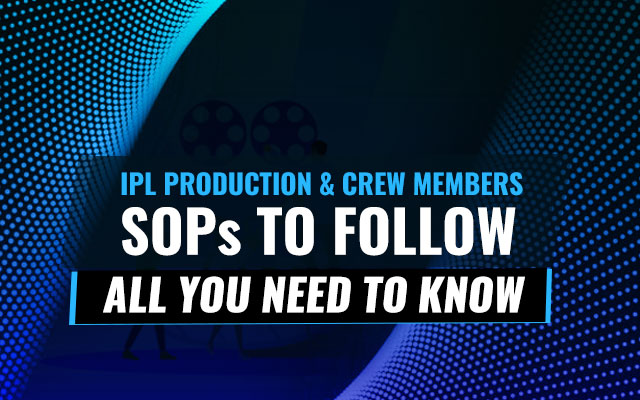 The moment everyone has been desperately waiting for is almost here as the 13th edition of the IPL is set to go underway in the UAE from 19th September 2020 when defending champion Mumbai Indians will lock horns with the Chennai Super Kings. This year's edition has been changed in unimaginable ways in the wake of the COVID-19 pandemic as we all have grown in and shifted towards a "new normal" in these times.
The BCCI has shared with the franchises a 16-page long draft document of standard operating procedures (SOPs) that lays down rigorous guidelines regarding testing procedures, maintaining bio-secure bubbles, repercussions of breaching the SOP, social distancing in dressing rooms, and a host of other such regulations as the league has been shifted to the UAE where 60 matches will be played over 53 days.
Despite the untiring efforts of the BCCI and other stakeholders, the journey of the tournament has not been a smooth ride and the problems are not coming to an end with a number of prominent players making themselves unavailable from the tournament. All of that aside, the preparations for ensuring the health and safety of all the involved stakeholders are top-notch at the Star Sports.
Let's take a look at the kind of arrangements being made at each level in a bid to ensure the safety of all the Production staff and crew-
Pre-travel directives
Mandatory 14 days quarantine is applicable as per the Maharashtra State Government rule as on date on all those travelling to Mumbai.
Road travel has been strongly advised against.
The talent will undergo a COVID PCR test in their home country anytime between 48-72 hours before boarding for all Domestic travelers coming to Mumbai.
The Reports will be uploaded on a portal that the empaneled doctors will have access to.
A talent is expected to undergo at least 1 Test before coming to Mumbai which will be reimbursed by SIPL.
Each talent will have a COVID Kavach cover.
No talent is allowed to travel with any family member considering the complexities of the bio-secure bubble.
The local talent will need a permission letter from Star to travel to Mumbai.
A COVID kit including 3 face masks, face shield, oral thermometer, pocket-size hand sanitizer, and checklist card will be provided.
Personal water bottles, flasks and coffee mugs, etc. are advised to be used.
All crew is mandated to download the Aarogya Setu app before leaving their homes.
Post arrival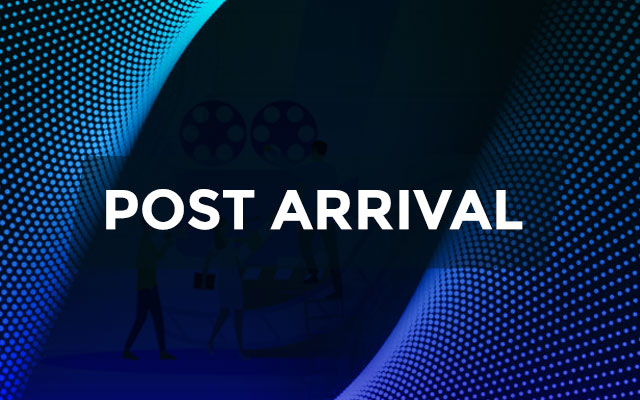 Upon arrival in Mumbai, talent will be brought to the hotel & will need to room quarantine in the designated isolation floor for 7 days with 1 COVID test in that period.
A talent can move around in permitted areas within the hotel only after testing negative in the first test and after the completion of 7 days of room quarantine.
Following this, another PCR COVID test i.e. the second test will be carried out on a scheduled date.
On testing negative in the second test and completing 14 days of quarantine, the talent will be allowed to enter the hotel.
Fortnightly PCR tests will be conducted with each talent.
All crew will have to take a mandatory RTPCR COVID Test 72 hours prior to flying out of Mumbai at the end of the tournament.
Crew members under mandatory self-isolation will not be allowed to leave their rooms for the isolation period.
In case anyone is tested COVID positive, he/she would be quarantined as per the applicable BMC rules until he/she is tested negative.
Hotel and cafeteria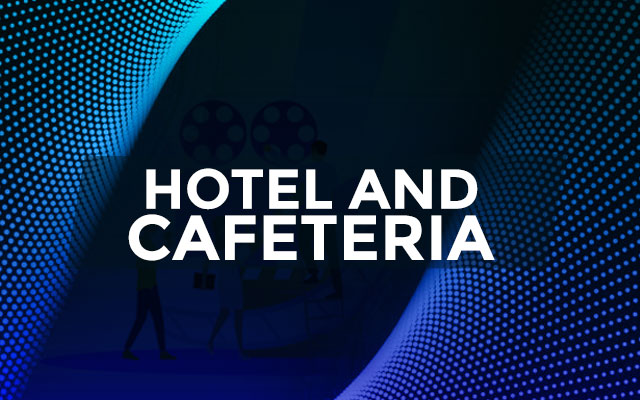 The entire hotel (Trident Nariman Point) will be dedicated to the Star IPL 2020 production crew & hotel staff as part of the Bio-Secure Bubble.
The same hotel for the quarantine period will be occupied even after entering in the bubble, however, a different floor will be booked after spending the first 7 days in room quarantine.
On arrival at the hotel, room keys can be picked up from a pre-designated area.
Online check-in is mandatory to avoid contact.
There will be a restriction on movement during the quarantine.
Deep cleaning and sanitization to be carried out every day at the hotel
Selected dishes with contactless delivery will be allowed to those who wish to avail room services.
All the meals will be served at designated areas for each floor and as per the times provided.
During the period of self-isolation, all meals will be delivered through contactless room delivery.
The use of facilities like gym, pool, salon, etc. is prohibited.
Bed linen and towels will be changed every day
Lobby areas, elevators, and other areas will be sanitized every two hours whereas washrooms every one hour.
All touchpoints in restaurants and kitchens will be frequently sanitized using a medical-grade disinfectant.
A family member cannot come to meet a talent at the hotel.
The hotel/canteen staff attending/serving to the talent will also be tested.
After the self-isolation period is over, the crew members will be shifted to their pre-designated room as per their zone of
Also Read
Bio-secure bubble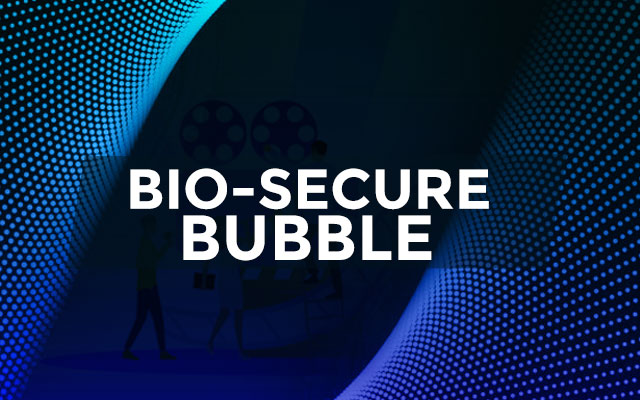 A sanitized space for secure movement, stay and operation for people performing critical functions will be ensured.
The Bio-Secure Environment means only essential staff will be on-site and no members of the public will be allowed.
Each function in the bubble will be assigned a dedicated work, hotel, rest and catering area, toilets, transportation, and any common access zones
For the safety of all the crew, it is imperative that Bubble protocols be strictly adhered to.
It is mandatory for all staff and crew to follow the Bubble protocols through the entire duration of the event.
The doctor will be available at all times at the hotel on the 25th floor and also in the bubble hotel throughout.
Access Control & Movement Restrictions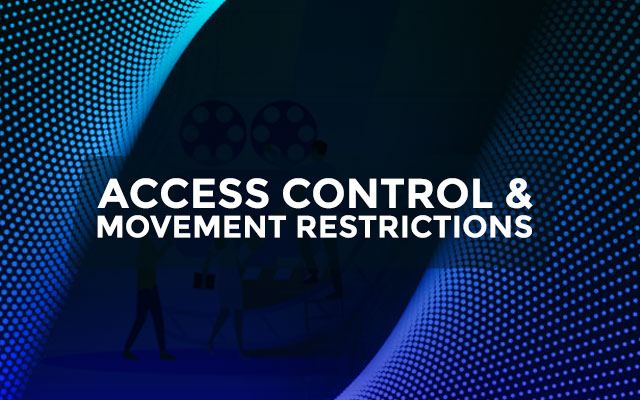 All crew & talent will be provided with accreditation cards with their designated floors (color) and specific zones clearly identified.
Every crew member's workstation within the facility will be clearly marked.
They are required to only use their assigned workspace and not move unless absolutely necessary.
Workday protocols and guidelines
Temperature to be taken by talent every day using the company provided an oral thermometer.
The production manager, who will assist in contactless delivery at the hotel, needs to be contacted in case of any of the symptoms such as cough, shortness of breath or difficulty breathing, chills, muscle pain or body aches, new loss of taste or smell, sore throat, new onset of nausea, diarrhea, and vomiting.
Wearing the company-provided mask from leaving the hotel room till the time one reaches the hotel room again is mandatory  to ensure safety from COVID.
Every member of the production crew needs to enter the facility through predesignated entry points.
Tailgating through access control while entering the office or within the premises is strictly prohibited.
Security officials will be present at all times to ensure adherence to physical distancing norms on floors /zones /elevators common areas.
Use of public equipment and common areas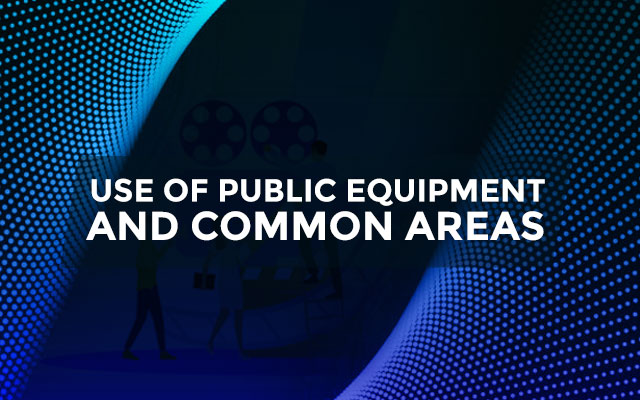 The Building administration has assigned exclusive elevators for the crew.
Hand sanitizers will be made available in elevators/lobbies.
The use of only designated lifts to access the required floors is advised.
The use of the staircase to reach the lower floors is advised.
Smoking is banned in all public areas and rooms. Smoking is only permitted in designated smoking areas in the Hotel. All crew has to adhere to the protocols set by the Hotel for such designated smoking zones.
Workplace and meeting etiquette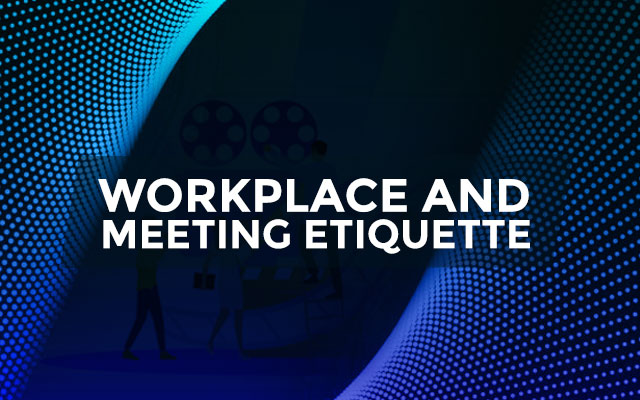 Every crew-members workstation will be clearly marked & identified by role.
Shifting workstations or chairs will not be allowed.
Chatting in corridors or in closed groups will not be allowed.
Entertaining other employees at the work desk is advised against.
Maintaining physical distancing, while in common areas, and the pantry has been advised apart from the use of hand sanitizers from time to time.
In-person meetings have been advised against. Virtual tools for meetings have been suggested.
In case of unavoidable circumstances, maintaining physical distancing of at least 6 feet is strictly advised.
All meetings/social engagements with more than 3 members must be carried out in larger meeting spaces/conference rooms while maintaining physical distancing and wearing masks.
Production facilities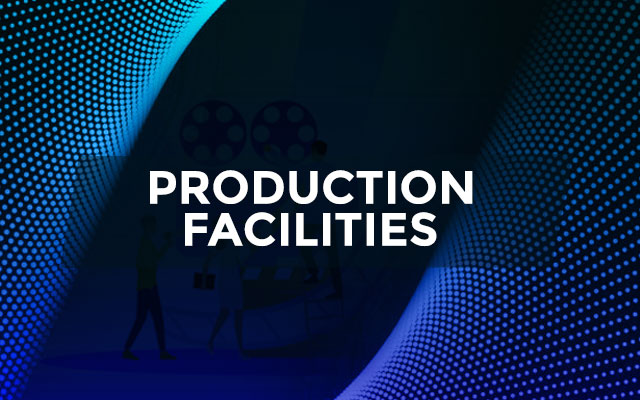 Core production spaces where a full 2m distance between the crew is not possible will be augmented with clear fiberglass separators
Studio crew (cameramen, lighting crew, make-up artists) who need to come in close contact with talent & other crew will need to wear face shields & mask.
Makeup artists and hair-stylists shall wear PPE suits. Talent is advised to do their hairstyling and make-up remotely.
Cameramen can only use the allocated equipment. Cameras will need to be sanitized between uses.
Audio assistants and all crew handling talent-related equipment like mics, earpieces & VR headsets will be consistent and all such equipment will be thoroughly sanitized between uses.
Commentators will be assigned sanitized dedicated lip microphones to use on a daily basis.
For studio presentations, each talent will be assigned a dedicated lapel mic for the day. All mics will be sanitized daily.
Guidelines for transport and personnel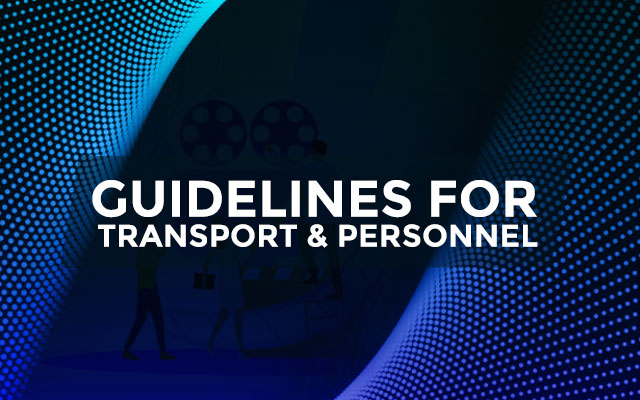 All vehicles deployed shall operate mandatorily at 50% passenger capacity for the entire period.
All vehicles will have a separation screen between the driver and passengers' area.
Vehicles will follow the designated route strictly without any detour in the interest of the bubble safety.
All vehicles will have a Star Sports signage clearly visible on all sides.
Every person in the transport will need to wear a mask at all times.
Drivers to be dedicated to the bubble for the entire period of the IPL and will be part of the bio-secure bubble.
COVID 19 Pre-testing of drivers and necessary quarantine as per guidelines is mandatory before they enter the bubble.
Drivers to undergo all necessary tests as needed on a bimonthly basis aligning to the bubble testing protocol
Drivers to be equipped with face masks, gloves and face shields for every trip.
Wrap up and exit from the bubble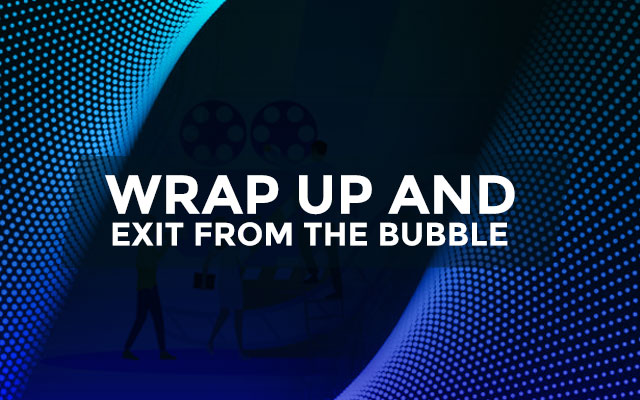 The crew members may exit the bubble if the same is a scheduled exit or due to any emergency.
The Company at its discretion may permit re-entry in the bubble. In case of re-entry, the crew would have to mandatorily follow the quarantine & testing protocols as prescribed.