IPL might end up having eight opening ceremonies
Updated - Feb 22, 2017 1:32 pm
74 Views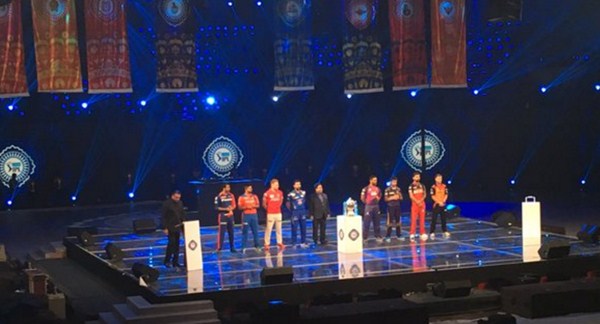 Follow us on Telegram
India Premier League has gone a step further every year. May it be bringing international stars for the opening ceremony or may it be taking the whole tournament to another country. This year IPL could get even better as the officials are planning eight opening ceremonies.
Yes, you read that right. Indian Premier League might have eight opening ceremonies for eight teams. They have recommended all the team owners that they can have an opening ceremony of their own at their home ground. All the expenditure of the ceremonies will be taken upon by the board.
This step is taken to celebrate the 10th anniversary of the best T20 cricketing league in the world. A source close to Times of India revealed that the team owners were told about the same during a workshop. The source said, "This year is special because it's the 10th season and the teams were told about the plan for having 'opening ceremonies at home' during the interaction."
An official from the board then confirmed this claim and said that the purpose of the move will be clearer as time passes. The official said, "the picture will get clearer after the tender process is complete".
The team owners look forward to engaging more fans and make the league bigger and better than the years before. One of the team officials stated that for the first time since its inception the owners felt that it is their league. The team official said during a workshop, "For the first time in nine years, the teams felt (at the auction) that the league belongs to them and this is very special feeling."
This workshop was supposed to take place in London, United Kingdom. But after taking the advice of the Committee of Administrators (COA) the workshop was not shifted anywhere. As the committee felt that there is no need for spending extra money and keeping the workshop in a different country.
Follow us on Google News