IPL players earn more per game than those in any other sport, says survey
Even the most popular football and NFL leagues don't match the IPL.
Updated - Nov 26, 2018 3:54 pm
307 Views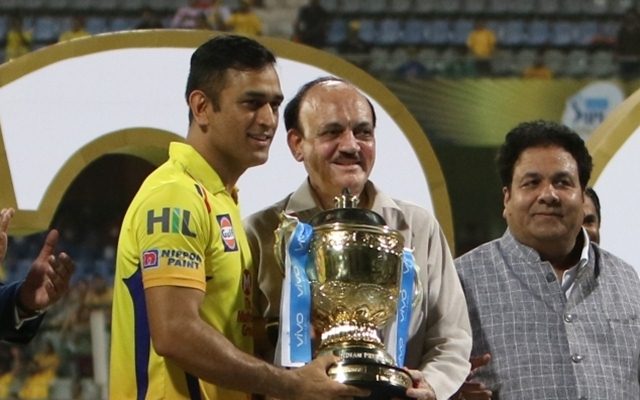 Follow us on Telegram
Cricket might be a game limited by geography but when it comes to the earnings, the Indian Premier League (IPL) – one of the game's most popular tournaments at the moment, has beaten every other contest in every other sport. According to the latest Global Sports Salary survey, the participants in the cash-rich tournament earn more a game than those in any other sport on this planet.
The IPL was launched a decade ago in 2018 and has revolutionised cricket ever since. Modelled along the lines of club football in Europe, it has broken all barriers of the game and every country has started their own versions of the franchise-based cricket ever since.
Some comparative figures
According to the survey report published by The Guardian, the English Premier League (EPL) is the richest football league in the world with the first-team squad players earning £2.99m a year on an average (INR 24 crore), players in the IPL earned an average of £274,624 (INR 2.2 crore) a game despite playing in just 14 matches. This is more than the earnings in NFL (£138,354 or INR 1.1 crore) and the Premier League (£78,703 or INR 63.15 lakh).
However, if the entire season is taken into consideration, the footballers earn much more than the IPL players since they take part in various other club competitions.
The IPL's valuation has also headed north and grew by 19 per cent to touch $6.3 billion in 2018, compared to $5.3 billion in 2017. Breaking up the brand valuation further, a report from corporate finance advisory firm Duff & Phelps has said that while three-time champions Mumbai Indians top the brand value list at $113 million (INR 797 crore), two-time winners Kolkata Knight Riders are second at a value of $104 million (INR 733 crore).
Chennai Super Kings, who made a comeback to the tournament after serving a two-year suspension in 2016 and 2017, won the championship for the third time in 2018 under the leadership of Mahendra Singh Dhoni. Rajasthan Royals also returned this year after a two-year ban which was imposed over a betting-related scandal.
Follow us on Google News