IPL Season Long Fantasy 2021: Changes, Rules, Points System, Tips, and all you need to know
With the new changes coming into effect in the IPL Fantasy League, keep your eyes wide open to make sure that you get a hang of those before you get along with your favorite business of making teams during the season.
Updated - Apr 7, 2021 2:09 pm
13.3K Views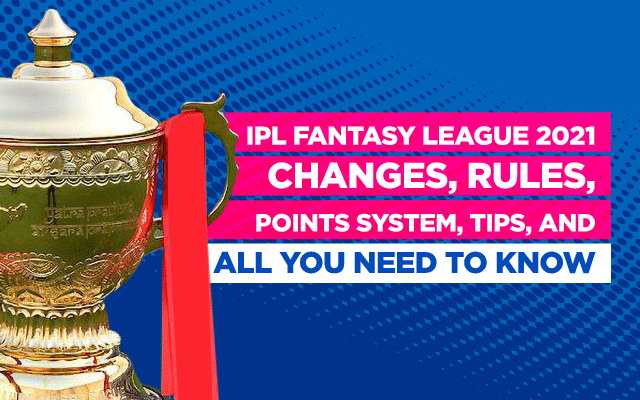 The time for a new season of the Indian Premier League (IPL) is here, and with that, it is time to gear up for the season of fantasy cricket as well. Much like the previous year, the IPL Fantasy League will continue to be powered by the Indian fantasy sports platform, Dream 11. While the general transfer system remains largely similar to the last season, certain changes have been brought in both the transfer system and the point-scoring.
With the new changes coming into effect, keep your eyes wide open to make sure that you get a hang of those before you get along with your favorite business of making teams during the season. Though the concept of fantasy sports is not new, it is one that is gaining popularity and prominence with more and more people trying their hand at it. Experienced or not, a clear understanding of the new rules is essential for everyone.
What has changed in the IPL Fantasy League in 2021?
1) Free uncapped transfers
IPL has been a mine of opportunities for young, uncapped talents, and like every season, there are plenty of uncapped players who will be in action this year as well. Free transfer of uncapped players was one of the major features in the IPL Fantasy, but with the new rule coming in, the free uncapped transfer will no longer be deducted from the total pool of transfers. This provides the fantasy participants a higher degree of flexibility in their teams.
Ensure to utilize these transfers wisely to make the most out of them and gain maximum returns with the given transfer limit. It is worthy to note that the spot of uncapped players in any IPL team is quite unstable as even a slight decline in performance might lead to their exit. Therefore, it becomes essential to keep an eye on whether the substituted player in your fantasy team is a part of the playing XI on that particular day or not.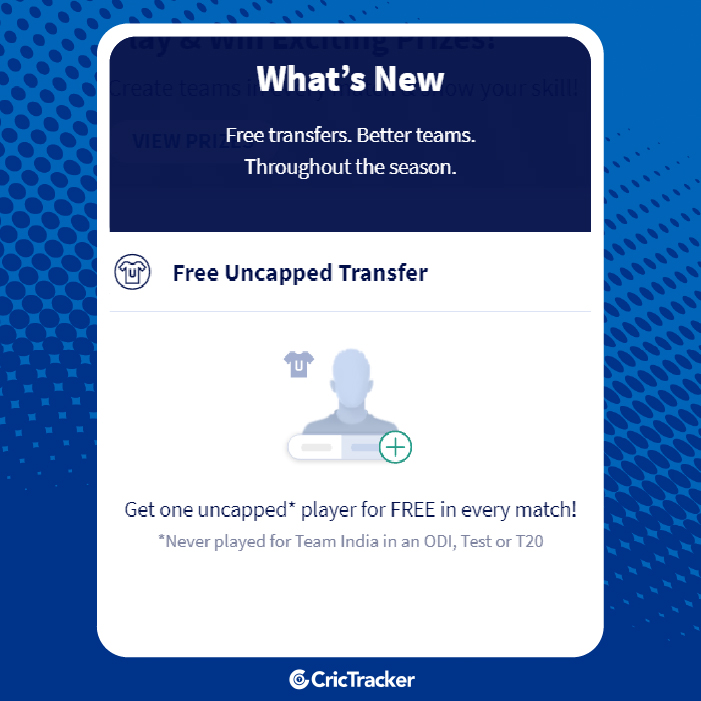 2) Match Level Transfers
Unlike the previous edition, when the transfers were allowed only before the match-day, the transfers this season are allowed before every match. Simply put, until the last edition, the IPL Fantasy League maintained one team for both the encounters on a double-header day.
Therefore, any changes were necessarily required to be made before the start of the first match on a double-header day. As a result, there was no option to alter the fantasy team after the toss of the second game. Changing that, now the participants are allowed to make the transfers before every match, and hence they can alter the teams as per their wish even for the second game on a double-header day.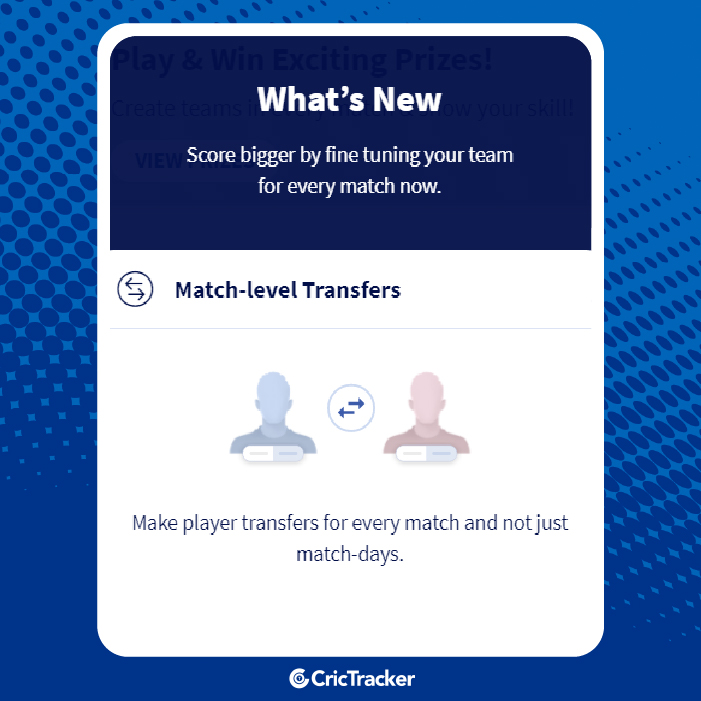 3) Boosters
Having introduced them in the 2018 edition, Dream 11 has brought back Boosters in the IPL Fantasy League for the upcoming edition. All the new boosters are for one-time usage.
The Double-Up Booster is the most potent of all. As the name suggests, the use of this booster will double the points that a participant earns in the match. It is feasible to put this booster into use when the majority of the Fantasy Team players are in action. Even better if the venue of the encounter is a high-scoring one.
The Super Transfer Booster will allow the participants to make unlimited transfers in their teams for one game. The best chance to put this booster into use would be when the number of players for the upcoming games is less. Putting this into use towards the business end of the season and during the Playoffs is a better choice as the number of transfers that time will be less.
The last booster is Triple Impact, which allows a participant to triple the number of points earned from their team's captain, as opposed to the usual double. It is, therefore, most feasible to apply this booster for high-impact players, preferably all-rounders.
IPL Fantasy League Rules
To form an 11-player team, a participant must select:
Up to two wicketkeepers, a minimum of one
Up to five batsmen, a minimum three
Up to three all-rounders, a minimum of one
Up to five bowlers, minimum three
One uncapped Indian
Up to four overseas players
Maximum 7 cricketers from any particular IPL franchise
IPL 2021 Fantasy Points System
A batsman scores:
Half a point for every run
Half a point for a boundary
One point for every six
Four points for scoring a half-century
Eight points for a century
Two negative points for being dismissed for a duck
A bowlers scores:
10 points for every wicket, except run-outs
Four bonus points for taking 4 wickets in a match
Eight bonus points for taking 5 wickets in a match
Four points for every maiden over
A fielder scores:
Four points for a catch
Six points for a run-out/stump dismissal
Four points for a throw that causes a run-out
Two points for a catch that leads to a run-out
Key points to remember while making a Fantasy Team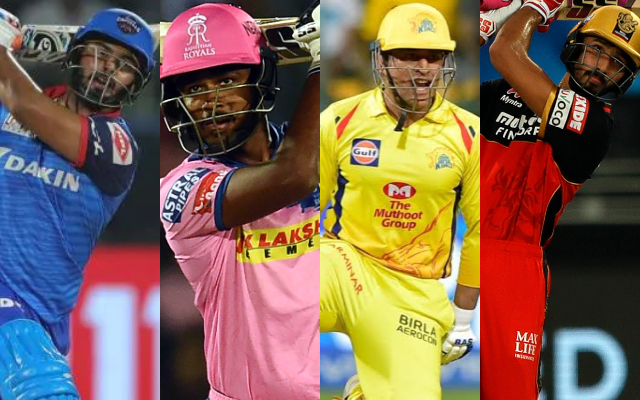 The entire concept of Fantasy Teams hinges upon excitement and earning. Within very little time, the world of fantasy-based sports has grown multifold and has witnessed great interest. Contrary to the claims of it being gambling and/or betting, fantasy sports games have been held to be a game of skill. A carefully and properly planned team can earn the participants money but they must understand the basic requirements for it.
Strike balance
A well-structured and balanced fantasy team is the key to success and it is advisable to keep a healthy mix of players from all the categories such as batsmen, wicketkeepers, all-rounders, and bowlers. Understand that the fantasy team needs to be a culmination of the best performers, not an assortment of your favorite players from your favorite franchise. Therefore, overloading the team with players of one team will not be suitable.
Also, the IPL Fantasy League permits a maximum of four overseas players. Given that seven of the remaining players have to be Indians, the focus must stay as much on them as the overseas options.
Also Read
Do not blindly run for glory
Ensure to not be greedy while slotting in high-credit players as too many of those will always leave you in a situation of compromise. Even as including the premium players appears an appealing idea, the limited credits need to be spent wisely to reach the best possible eleven.
Also, including too many high-credit players from one category (Eg. Batsmen or Wicketkeeper) will inevitably result in extra transfers when you need to include high-credit players from other categories (Eg. Bowlers or All-rounder). Therefore, instead of going all-glory, be wise while including players who come at a high price.
All-rounders are gold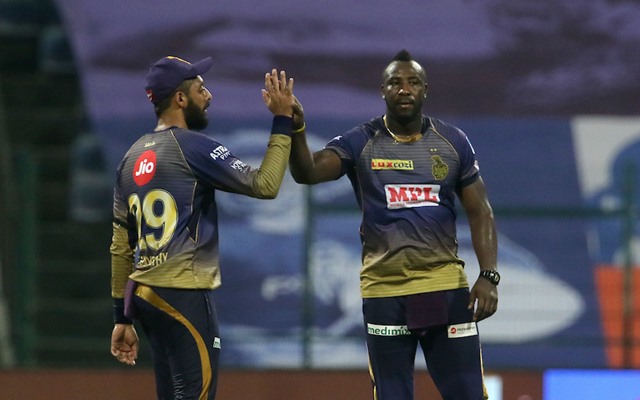 The concept of fantasy teams is fairly simple. Choose the players who can earn you the maximum points. To state the obvious, all-rounders contribute with both bat and ball. Some are multidimensional enough and might be able to contribute with agile fielding too. Therefore, focus on the all-rounders always.
Furthermore, if a big-hitting batsman fails on a given day or a premium bowler has an off outing, the chances for them to bring points vanishes. On the other hand, an all-rounder might fail with the bat but compensate with the ball or vice versa.
Keen eye on the fixtures 
Specifically for the IPL Fantasy League, keep a keen eye on the fixtures as there are certain durations when a team is highly active, whereas another gets a good gap. It is not sensible to hold the players when a team is not going to be in action in the upcoming days. Instead, be aware and release the players of such a team to open up funds and spots in the side. Similarly, when a busy schedule approaches a team, ensure to hold maximum performers from that side, which will minimize transfers and maximize output for your team.
Click here for the official website.