Ireland set to host New Zealand and Bangladesh in 2017
Updated - Apr 27, 2016 2:26 pm
47 Views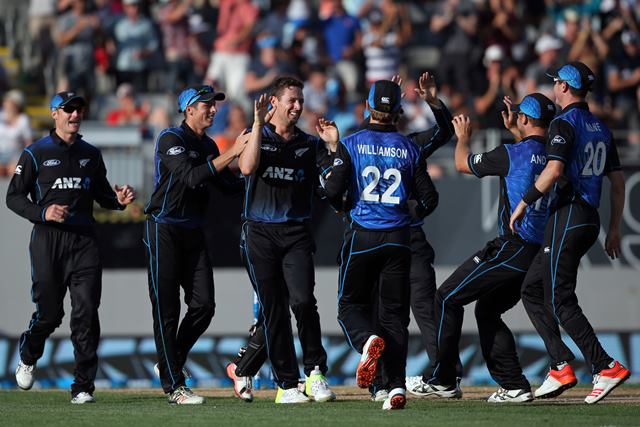 Ireland is set to witness some top-class cricket action as they are set to host New Zealand and Bangladesh next year in a six-match tri-series. The series is scheduled in May 2017. New Zealand and Bangladesh will use as an opportunity to prepare for the ICC Champions Trophy which is scheduled in England in June 2017.
"Gone are the days – we hope – of being starved of the matches we deserve," said Warren Deutrom, Cricket Ireland's chief executive on Wednesday (April 27).
"Rather than getting 9 or 10 ODIs in the four years between World Cups, we aim to play at least that number annually. For years now, we have been asking for more matches to test our players, to raise the profile of our sport, to bring in new fans, and to attract more investment – but we've always struggled.
"Now the ICC's new-look ODI table has changed that, and we have the chance to become the team that John Bracewell wishes to shape – one that stays together and tours, rather than prepares purely for one-off games or major events."
Bracewell, Ireland's head coach, who took over from Phil Simmons after the 2015 World Cup, will be looking forward to facing his fellow countrymen. The offspinner played over a decade for New Zealand and was also their coach from 2003 to 2008.
"It should be a fantastic series and one which both myself and the squad will look forward to", said Bracewell. "We are now getting the volume of cricket that the team needs to take their cricket to the next level. We're also getting series against the Full Members rather than one-off games which is great.
"We have ODI's scheduled against Sri Lanka, Pakistan, Afghanistan, Australia, South Africa, Bangladesh and New Zealand over the next year at least. Those series will give us an excellent idea of where we at in terms of progression. With home advantage in at least 13 ODIs in that period we'll certainly have plenty of opportunities to test ourselves against quality opposition," he concluded.
Ireland have played only two ODIs against New Zealand, losing both of them. However, they have a slightly better record versus Bangladesh, winning two out of the seven matches.