Irfan Pathan hits back at Abdul Razzaq for his comments on Virat Kohli and Jasprit Bumrah
Razzaq had termed Bumrah as a baby bowler recently.
Updated - Dec 6, 2019 3:20 pm
10.7K Views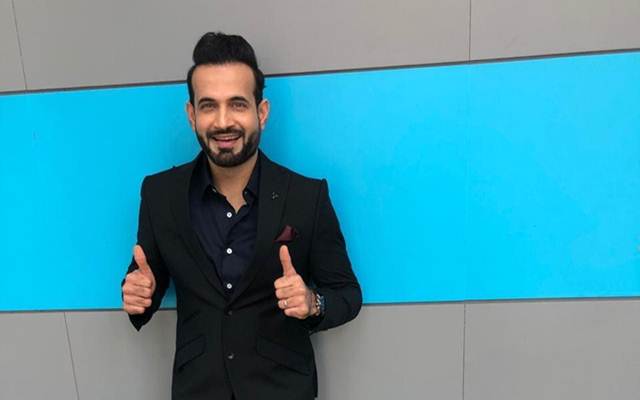 Irfan Pathan definitely knows a thing or two about how to make an ex-Pakistan cricketer regret the choice of his words. The veteran all-rounder was just 20-years old when he made his debut and impressed everyone. All eyes were on Irfan who was one of the team's main weapons. Just a few months before the tour of Pakistan in 2006, he had picked up a staggering 21 wickets in just 2 Tests against Zimbabwe.
Unsurprisingly, there was a huge hype surrounding him. However, in 2004, former Pakistan captain Javed Miandad had left a number of eyebrows raised with his comments for Irfan Pathan. Instead of praising the India youngster or challenging him to prove himself in Pakistan, Miandad mocked the left-arm pacer, saying, "Your Irfan Pathans are in every gully and mohalla(side streets) of Pakistan. We don't even bother to look at them."
And Miandad went on to regret his words as Pathan lived up to the expectations. He constantly troubled the Pakistan batsmen with his swing. The best moment of the tour came in the third and final Test when he dismissed Salman Butt, Younis Khan and Mohammad Yousuf to take a hat-trick in the very first over of the Test match.
Unnecessary over the top comments, says Irfan Pathan
Just like Irfan Pathan, two more Indian cricketers – Virat Kohli and Jasprit Bumrah – recently faced some disrespectful comments from yet another ex-Pakistan cricketer Abdul Razzaq. While Kohli and Bumrah are arguably the best batsman and bowler in the world right now, Razzaq is not too much convinced by their abilities.
Instead of lauding the two for doing well, Razzaq instead compared them with players of yesteryear and took a shot at them. He said that while Kohli is a consistent batsman, he doesn't have the same class as the legendary Sachin Tendulkar. Prior to that, he had called Bumrah a 'baby bowler'.
"Look at Virat Kohli when he scores he scores. Yeah, he is a good player for them and is performing consistently, but I don't place him in the same class as Sachin Tendulkar, who was a different class altogether," Razzaq had said about Kohli.
"I have played against great bowlers like Glenn McGrath and Wasim Akram, so Bumrah is a baby bowler in front of me and I could have easily dominated and attacked him," he had said about the India pace spearhead.
Unsurprisingly, the fans are slamming him across social media. However, Irfan Pathan has asked the fans not to pay attention to the comments and just smile. The veteran all-rounder took to Twitter to advise the fans. Irfan Pathan recalled Miandad's comments for him as he wrote:
"Irfan jese bowlers hamari gali gali mein paae jate hay" par jab jab ye galli bowler inke samne khela har baar inki gilliyan nikal ke rakh di. Request to all fans not to pay any heat to those unnecessary over the top statements. Just read and 😃…. #bumrah #ViratKohli"
"Irfan jese bowlers hamari gali gali mein paae jate hay" par jab jab ye galli bowler inke samne khela har baar inki gilliyan nikal ke rakh di. Request to all fans not to pay any heat to those unnecessary over the top statements. Just read and 😃…. #bumrah #ViratKohli

— Irfan Pathan (@IrfanPathan) December 5, 2019