Irfan Pathan names the person who taught India to focus on fitness
Irfan feels the Yo-Yo tests shouldn't be made an absolute necessity.
Updated - Dec 13, 2017 2:23 am
357 Views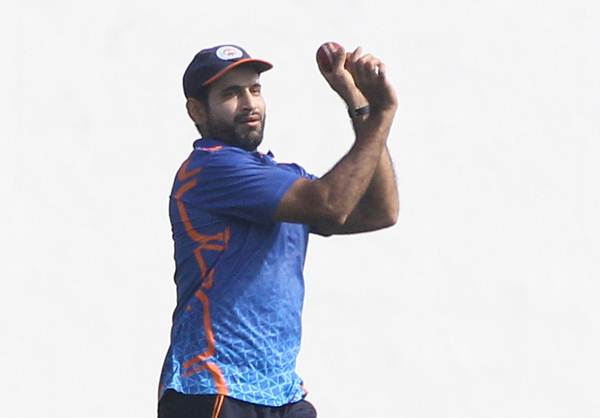 The Indian team is currently one of the best fielding units in world cricket. Skipper Virat Kohli, being a fitness freak himself, wants each and every player to be pro-active in the field. However, there was a time the Men in Blue were mocked for their fielding. Veteran Indian all-rounder, Irfan Pathan has revealed the man who was responsible for the lazy and sluggish team's makeover.
A fit and agile body is something every modern day cricketer is required to maintain, and every coach is now assisted by physios and fitness trainers. But when we talk about the early 2000s that wasn't the case to be, until one fine day John Wright, the then Indian coach, decided to bring in physios and trainers from abroad.
Recalling about that incident while talking to ESPNCricinfo, the Baroda lad said: "I think the fitness level, the amount of training the current Indian bowling lineup has been doing is commendable. The trend has changed over the last 10-15 years. A huge hand also goes to John Wright. He had a whole team of physios, trainers from abroad."
Emphasizing more on the contributions of the Kiwi towards Indian cricket, the 33-year-old went on "He created a mindset as to how training and recovery was important and since then, we've progressed. Now Indian coaches are also largely focusing on fitness which is a good thing."
Yo-Yo test not a necessity
In the recent times, we have seen vastly experienced players being denied entry to the national team since they weren't able to clear the Yo-Yo fitness test. Renowned Indian star players like Suresh Raina and Yuvraj Singh will testify that statement readily.
However, Irfan doesn't feel the passing the Yo-Yo test should be a must. "We had different parameters to check fitness levels, the yo-yo test is of course difficult comparatively. However, I feel not being able to pass the Yo-Yo test doesn't make you unfit," the owner of 173 ODI wickets commented.
Video of the day:
For More Videos, Subscribe Us Now