Ishant Sharma cried for 15 days after conceding 30 runs in an over
It was a huge life event for Ishant after which he tried to turn things around.
Updated - Jan 21, 2019 4:23 pm
18K Views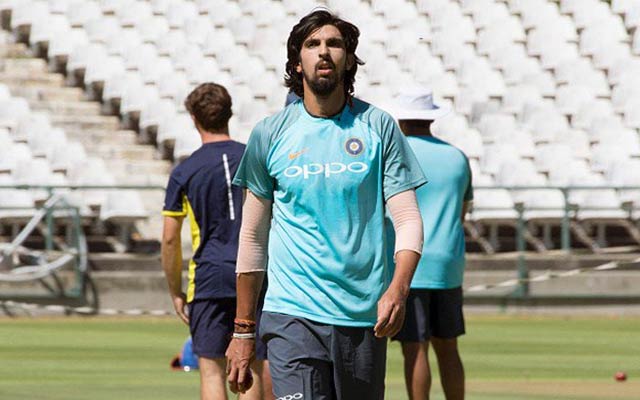 We don't know whether Ishant Sharma has ever spoken to legend Kapil Dev on how to come to terms to reality after one terribly bad day at the office but the lanky pacer certainly learned it the hard way. It was during India's third ODI against Australia during a bilateral series at home when Ishant saw the cruel side of cricket and the hard lesson made him cry for just not a day but 15 days at least.
It was a fateful October day for Ishant in the game played in Mohali. India had levelled the series in the previous game after losing the first and batting first, they put up 303 for 9 in 50 overs, thanks to a splendid unbeaten 139 from the then captain Mahendra Singh Dhoni. The hosts then had cornered Australia picking six wickets for 213 with just under nine overs to go.
Years ago, Kapil Dev was the captain a match at the Eden Gardens, Kolkata, against arch-rivals Pakistan. The visitors were at a disadvantage and came Saleem Malik, a youngster then, who destroyed the Indian bowlers, including Dev, to slam an unbeaten 72-off 36 balls to win the match for his side.
History repeated in Mohali and this time, it was Ishant who was at the receiving end. Australia needed 44 runs in the last three overs and Ishant was plundered for 30 runs by the No.8 – James Faulkner – in the 48th over and the visitors then had a much easier equation of 14 needed off 12. In eight overs, Ishant ended up conceding 63 runs and Australia won the match by 4 wickets with three balls remaining.
I lost a game for India
Such a shocker was this experience for Ishant that he cried for a fortnight after the thrashing he got. "I didn't cry for just one day … I cried for 15 days at least," the 30-year-old, who has 390 international wickets, told Indian Express in an interview, while recalling the experience. "I have always been hard on myself; I am not someone who just pushes things under the carpet. I lost a game for India."
Even Ishant's wife Pratima Singh, who he was seeing then, could not believe the man's reaction. "Never ever had I even seen his eyes getting moist. And here he was crying, I can never imagine Ishant crying. I told him point blank, cricket is not everything. Bahut badi zindagi hai. Cricket ko sar pe chadha ke nahin rakha karo (life is long; don't give over importance to cricket)," she said.
Rajeev Mahajan, a good friend of Ishant, even told him that he hadn't worked hard and the blunt advice worked well for him, the former was quoted in the same interview. It is said that Ishant did not miss a single training session since then and the improvement is visible in his bowling in Tests, the format he plays more often for India.