ISIS magazine reveals encouragement for blowing up SCG and MCG
Updated - Sep 6, 2016 8:33 am
53 Views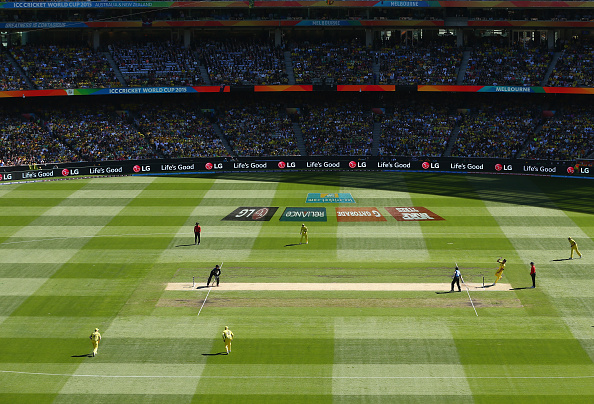 Follow us on Google News
Of late, the Islamic State (ISIS) has begun to step up its attacks on things that it regards to out of its context. That has also seen the likes of the Sydney Cricket Ground (SCG) as well as the Melbourne Cricket Ground (MCG) come under a considerable amount of danger in recent times. Reports go on to suggest that a magazine published by the Islamic State has encouraged its overseas members to carry out attacks on the two iconic stadiums in the world.
Ezzit Raad, the now deceased ISIS fighter was arrested earlier and was also subsequently convicted when he made an attempt to blow up the SCG. The MCG, however, is one of the most iconic and perhaps even one of the largest grounds in the world at the moment. Apart from having hosted two World Cup finals in recent times, the MCG has also hosted the first ever Test match between England and Australia.
A report from news.com.au read some of the content shared on the editorial of the ISIS magazine that showcased some of the targets as well as encouragement for attacking those targets. "Kill them on the streets of Brunswick, Broadmeadows, Bankstown, and Bondi. Kill them at the MCG, the SCG, the Opera House, and even in their backyards. Stab them, shoot them, poison them, and run them down with your vehicles." The Melbourne Cricket Ground is one of the largest cricket stadiums in the world and has hosted two Cricket World Cup finals.
"Kill them wherever you find them until the hollowness of their arrogance is filled with terror and they find themselves on their knees with their backs broken under the weight of regret for having waged a war against the believers, and by Allah's will, and then through your sacrifices, this Ummah [community of Muslims] will be victorious," it added.
Ezzit Raad also paid tribute to the editorial. "Follow the path of these righteous souls because there is no other path. The Khilafah [caliphate] has called for you to mobilize from your dens to alleviate the pain afflicting the hearts of the Muslims by striking the kuffar in their homelands.
Follow us on Telegram