'It has been an honour and a privilege to be your partner' – AB de Villiers' wife Danielle pens the best tribute for husband
You have always remained the humblest human being in all spheres of your life, reckoned Danielle on AB de Villiers.
Updated - Nov 19, 2021 5:54 pm
1.3K Views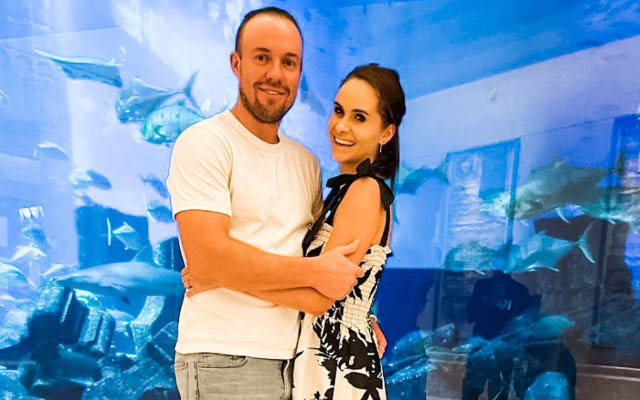 Follow us on Google News
Legendary South African cricketer AB de Villiers hung boots from all forms of cricket on November 19, 2021. Ever since his decision came to the fore, cricketers across the world lined up to extend their wishes on his exemplary career. Though he bid farewell to international cricket in 2018 only, now, he has put a full stop to all forms of cricket.
AB's wife Danielle de Villiers also took to her social media to talk about her husband's decision. She began by adding that it was her privilege to be his partner and see his journey from close quarters. She added how De Villiers' love for the game is matchless and he has gone on to impact several lives.
"My love, where do I even begin? It has been an honour and a privilege to be your partner and watch you as you journeyed through your incredibly successful career over the past 14 years. Your love and passion for the game are matchless. Your insane talent. Well, there I really am at a loss for words. You are untouchable," wrote Danielle on her IG handle.
"Through all the highs and praise you've received you have always remained the humblest human being that I know. And through all the lows and disappointments (and there were many) you never gave up. You always looked up, stood up, and fought back stronger. You can be at peace now knowing that all you ever gave was your EVERYTHING. I saw it first-hand," Danielle de Villiers added.
I have learned so much from you: Danielle de Villiers
View this post on Instagram
She added that she supports him in his decision of walking away from all forms of cricket and will hold his hand tight in the next chapter of life. He will find success in everything that he takes on from now, she reckoned.
"I have learned so much from you, and I'm not the only one. You have impacted so many lives in the most inspiring way. Through cricket, but also because of the man that you are and your faith that radiates in everything you do. I would have supported you for 20 more years if that's what your heart wanted, but now I will continue to stand by your side and hold your hand as we embark upon our next chapter. I know you will find great success in everything you take on!"
"Ek is so, so trots op jou my engel. Jy is ons hero, en dit sal jy vir altyd bly," Danielle concluded.
Follow us on Telegram