'It is a wonderful opportunity' – Ellyse Perry feels BCCI should start a full-feldged Women's IPL
In the past, the women's T20 challenge has been played with three teams, which was nowhere near a full-fledged T20 tournament.
Updated - Sep 19, 2021 6:17 pm
1.1K Views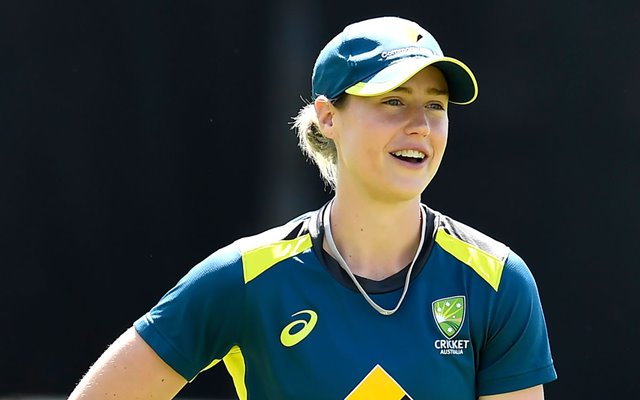 Follow us on Google News
With the Indian Premier League 2021 second leg starting on September 19 in the UAE, a cry for a Women's IPL has once again come to the forefront. Australia's star all-rounder Ellyse Perry has opined that it is time that the Board of Control for Cricket in India (BCCI) step up and launch an entire season of the women's IPL. 
BCCI has taken baby steps towards creating a Women's T20 league in India in recent times. There has been a competition of Women's T20 Challenge with three teams made by BCCI in which foreign players had also joined in. But there hasn't been any recommendation for a full-fledged league, which has been done by England and Australia. 
The Women's Big Bash League with eight teams has caught on with the audience in recent times and attracted good crowds and viewership. England and Wales Cricket Board (ECB) had a women's edition for the Hundred going on with the men's tournament. With two of the Big three already having their T20 Women's league, BCCI might join them soon. 
Perry vouches for Women's IPL as the need of the hour
"I actually think it is even more so an encouragement for other boards to seriously look at introducing professional women's T20 competitions, particularly the BCCI and a full IPL for women. Because there is a wonderful opportunity there and it's increasingly becoming a great commercial opportunity for cricket boards to bring in a women's side of the competition," Perry told The Age.
The 2020 Women's T20 Challenge was supposed to be with four teams, but due to the pandemic, the tournament was kept to three teams. In 2021, there hasn't been any update on a Women's T20 Challenge. So far, the tournament always coincided with the IPL playoffs. However, this year, the India Women's team will be in Australia during the playoffs, which means the tournament might have to wait until next year for a new season. 
"Not just from a spectacle or entertainment point of view, but also because growing the game in their country and getting more young girls playing cricket and being involved is so important to the viability of the sport in the future," Perry said. 
ECB, with the Hundred, created the second short-form cricket league for Women. Previously, they had started a Super League with some teams for Women's played in T20 format. However, with the introduction of the Hundred, the tournament was scrapped. Perry noted that support ECB and Cricket Australia (CA) have shown to women's cricket. 
"So to me that's the role that those competitions play and it's really wonderful to see how much time and support and investment Cricket Australia have put into the WBBL and also the ECB with The Hundred and before that the Super League," Perry concluded. 
Follow us on Telegram