It is always tough to choose between Ravindra Jadeja and Kul-Cha duo in the playing XI: Kuldeep Yadav [Exclusive Interview]
Kuldeep Yadav has the credit of clinching the fastest 100 ODI wickets (in terms of innings) for India as a spinner.
Updated - May 28, 2021 6:03 pm
2.8K Views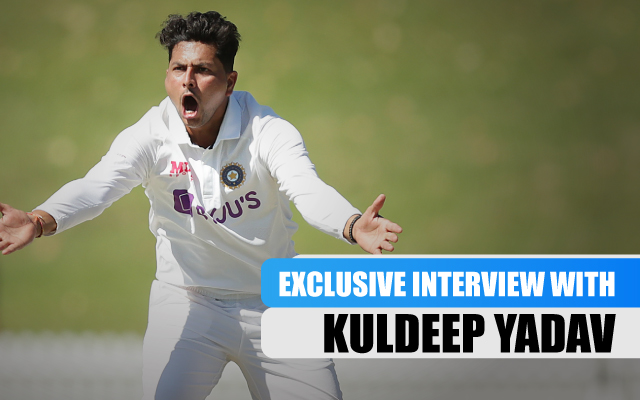 "There comes a time in your career when you start doubting yourself but you need to keep the momentum going and keep working hard."
Hailing from Kanpur, Uttar Pradesh, the Indian cricketer Kuldeep Yadav has surely made a case for himself in his brief career so far. The game of cricket has always struck the chord of fans' hearts owing to its enthralling variations and Yadav added more to it in the Indian context. Being the first Chinaman in the Indian mix, not only he brought variety to the table but also ruled record charts with his sheer finesse.
Having marked his debut across formats in 2017, he flaunted his class time and again, becoming the second Indian and third spinner (overall) to clinch fifer in all the formats of the game. The saga of his masterclass doesn't cease here as on January 17, 2020, during the second ODI against Australia, the 26-year-old became the fastest spinner (in terms of innings) for India to clock 100 ODI wickets.
Talking in the present context, the Indian spinner seems to have hit a little rough patch in his career where he has been warming the bench to grab his rightful chance. The exceptional bench strength of India and the correct team combination have denied many cricketers their share of chances and Yadav has been one amongst them. However, the Chinaman would be sure and adamant enough to cement his place with the national team in near future.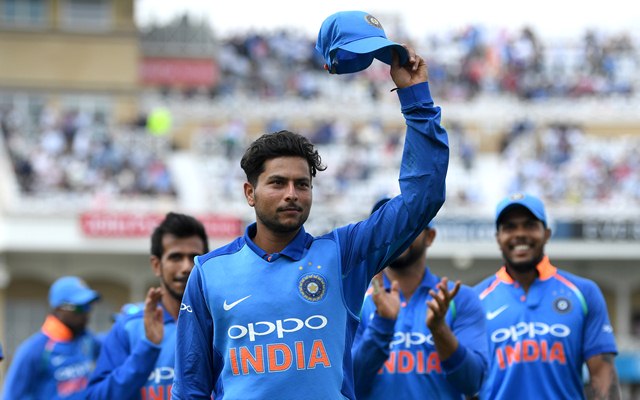 Follow us on Telegram
Excerpts from Interview of Kuldeep Yadav
Q.1 Talk us through your first Test wicket. What was the setup like to dismiss David Warner?
It is always a special feeling to get the debut cap and when you take your first wicket. It was a very special moment for me and I was happy. If you watch the ball, it was a flipper and I set him up with a flighted one and I knew there was a chance for an LBW or caught behind but it went straight to Ajinkya Rahane. Yes, it was a great moment for me.
Q.2 Recently Yuzvendra Chahal stated that Ravindra Jadeja's comeback to all formats resulted in Kul-Cha not getting enough chances together in XI. What's your take on the statement?
Yes, it depends on what the team wants. Team combination matters a lot and I personally feel Jadeja brings a lot of depth in the batting. He scores both with bat and ball. So, it is always tough to choose between him and us.
Q.3 Last two years have not been the best for you. Have you reassessed things in this regard? Who is the most difficult batter to bowl at and why? Which is your most memorable wicket thus far?
I just think I should be playing more games because when you don't do that, you tend to lack both rhythm and confidence. While being in regular touch, you are always high. Yes, the last two years were difficult and very different for me. I didn't get a chance due to the team combination and sometimes you need to sacrifice your spot as well. However, some games didn't go in my favour but you always need to work hard and keep the momentum going, your time will probably come.
Team management has been very supportive in these times. The best thing is that they always tell me about things happening in the team or what they want right now. Virat and Ravi Bhai also keep talking to me regularly and tell me the things needed in the match. Bharat Arun has also been supportive alongside management.
I feel everyone is good when they are in form so there is no particular batter. Any batter can be dangerous when he is in good form. David Warner's wicket remains my most memorable one, my first Test wicket.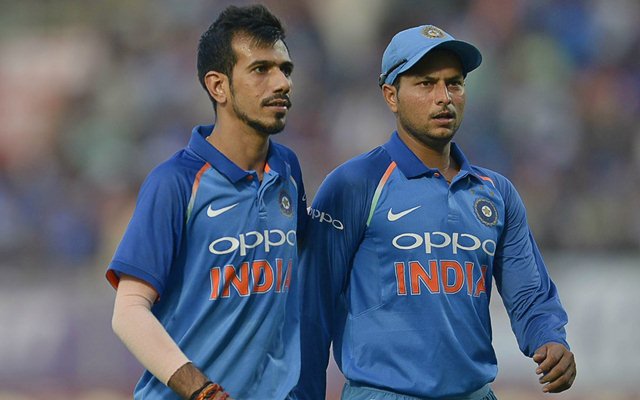 Q.4 There are 11 players who take the field and the others, who sit out. How would you suggest youngsters to deal with the sense of insecurity, panic, anxiety, and depression while being constantly warming the bench?
These things will happen and come into your life often as a youngster and you need to face this challenge. You should speak to your coach who is looking after you since childhood. Just keep working hard as you don't know when the next opportunity arrives and when the team needs you, you have to put your hand up. You need to remain very positive and try not to complain about things.
Q.5 Do you think it would be better for you to play domestic cricket and gaining confidence instead of sitting on the bench for a couple of years?
You always want to play cricket, whether it's international or domestic. As long as I am getting opportunities to play games, I will be very happy.
Q.6 Tell us about your preparation for the SL tour? How are you keeping yourself positive for the same?
As of now, there is lockdown so we can't go out. Practice sessions are not there but I am working really hard. I have got a fine gym at home, so I am working on my fitness and doing some shadow bowling. I am really looking forward to the Lanka series and I will be fully prepared before the tour.
Q.7 Do you think KKR management has been a little harsh on you as you had just a few bad games and you were benched and never given second chance?
It's hard to say that I mean. Sometimes you feel you are ready to play but management doesn't feel so. They think someone is better than you and they also think about the combination. These things happen in franchise cricket a lot. I thought I was ready to play in Chennai in IPL 2021 but it didn't happen and it was shocking.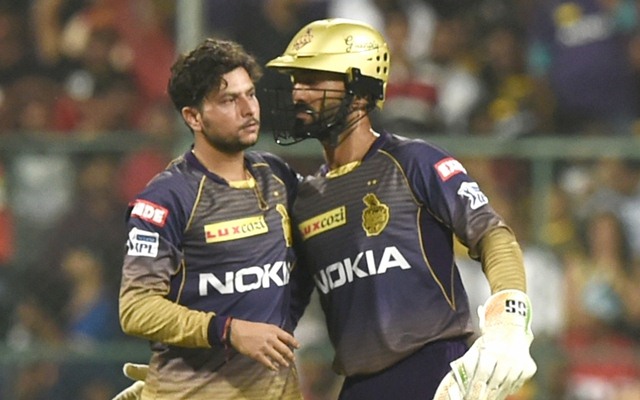 Q.8 What are your thoughts on bringing more and more international games to Ekana Lucknow?  Should the ground be developed as another big venue for international games?
It's a really beautiful venue and has top-class facilities as well. The dressing room and ground are superb. The crowd from Kanpur and Lucknow is really excited to see more games at Ekana. Once the COVID-19 crisis is over, we may get a lot of games here. Also, the T20 World Cup will be played in India so we might see some games at Ekana.
Q.9 You became the fastest spinner for India to clock 100 ODI wickets. Does the fact still keep the spark within you alive?
Yes, it's great to be on that list. You always need to set your benchmark while playing for the team and also understand what the team wants from you. Taking wickets in regular intervals helps the team a lot and also lets you achieve milestones. I always think of breaking or creating records whenever I am on the field and looking forward to my another 100 soon.
Follow us on Google News