It is not a biopic on me: Kapil Dev
The movie is likely to hit the celluloid early next year.
Updated - Sep 26, 2017 7:49 pm
92 Views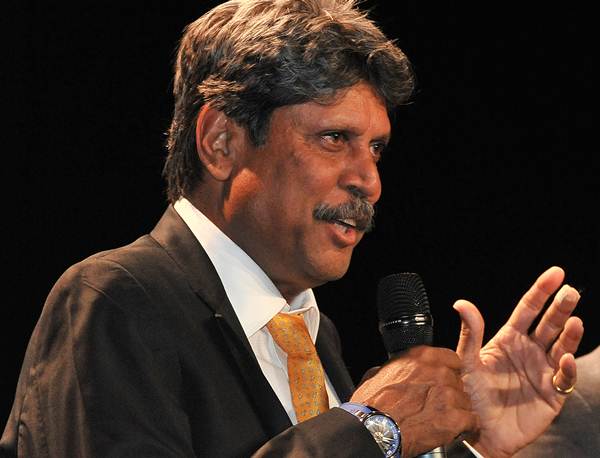 Former Indian World Cup winning skipper Kapil Dev has said that the much talked about movie starring Ranveer Singh is not a biopic on the cricketer. It was earlier reported that filmmaker Vikramaditya Motwane will produce the film based on the former Indian all-rounder's life. But Kapil has cleared the air saying that the movie is all about the 1983 World Cup victory.
India lifted its maiden world cup in the year 1983 by beating favorites West Indies in a dramatic manner. The success from there on paved the way towards greatness. Kapil has said that the movie won't revolve around him and therefore he is not the protagonist.
"First of all, it is not a film on me. So it is not my bio-pic. It is apparently a film on the 1983 World Cup. Not about me," he said.
Kapil Dev clears the rumors
When asked wasn't he a vital cog in the team "I was!" the former great said. "But so was Sunil Gavaskar, Mohinder Amarnath and so many others. So the film will probably be as much about them as me."
When asked about his views on actor Ranveer Singh playing him in the movie that will be directed by Kabir Khan, he said "I've no idea about that. All I know is that they're making a film on the 1983 World Cup. I repeat, it's not about me. And we've all been invited to be there in Mumbai for the formal announcement on 27 September. So I guess all of us will be there."
Kabir confident of Ranveer pulling it off
Director Kabir Khan sounded excited about the project and had said "As a young schoolboy when I watched India win the 1983 Cricket World Cup, I had no idea that from that day onwards cricket in India will change forever. As a filmmaker, for me, the journey to that win, filled with raw energy and sheer passion of that young Indian team, is probably one of the most exciting stories I have worked on. And it's great to have Ranveer come on board to play Kapil Dev, as honestly I could see no one else for the role ever since I started finalising the script."